Below is quite possible the best movie trailer ever; "Sharknado" is one of those simply, yet amazing movie concepts just makes you want to see the movie regardless if it's good or not.
"Sharknado" is directed by Anthony C. Ferrante and will star Ian Zierin and Tara Reid, who will battle sharks that are in the sky. "Sharknado" will air on SyFy on July 11th. So check your local listings.
Unfortunately, there's no YouTube embed available (yet), but the trailer is available by clicking on the poster below.
WARNING: Prepare to be blown away by amazingness: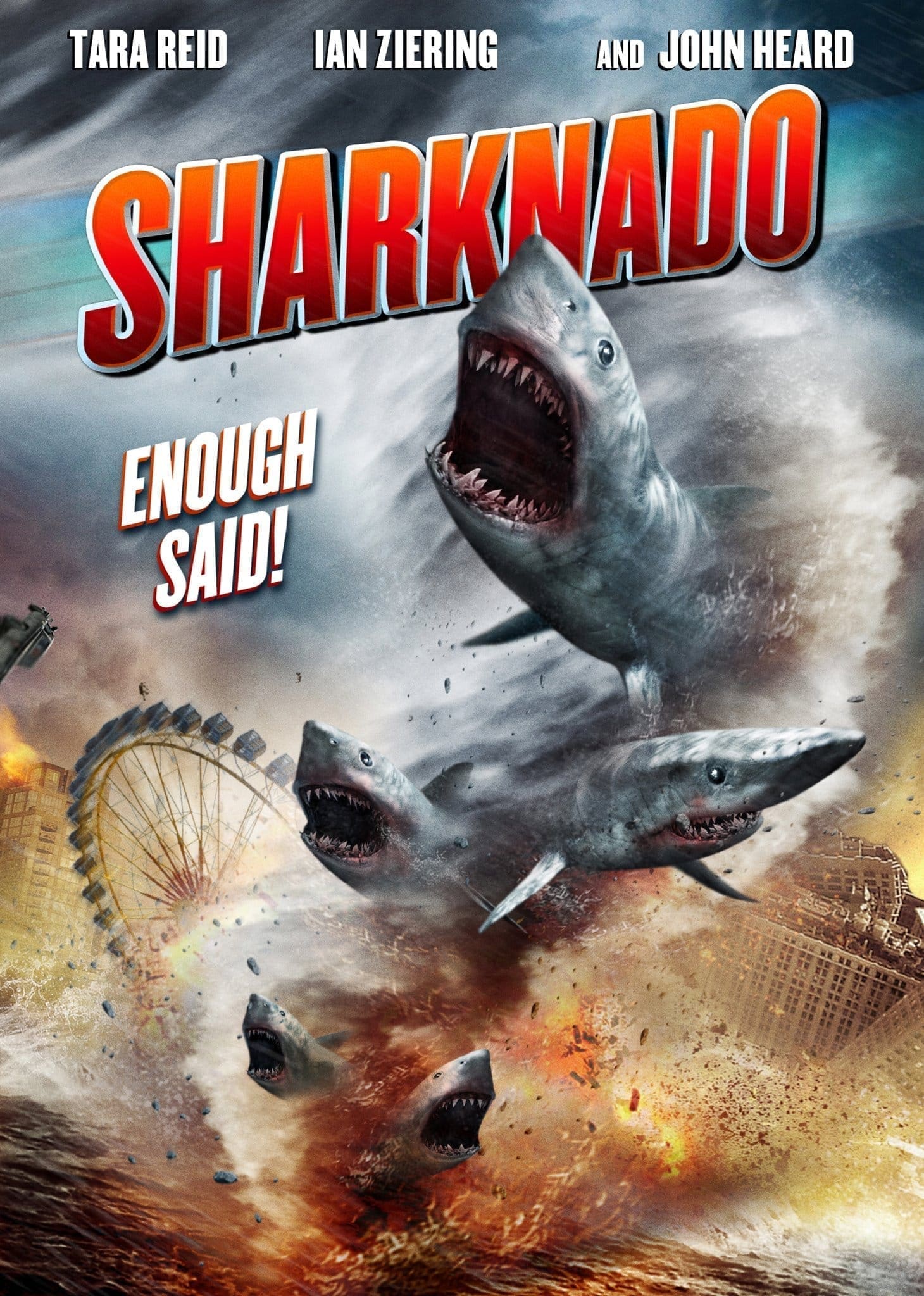 These are not comedies. They have that outlandish, campy, over-the-top tone, but the people involved are real and want to survive. If you were in a situation where all of a sudden you have sharks falling from the sky, once you got over the insanity of it, you'd try to survive.
———————————————-
Chuckie is blogger for fine sites such as Geek News Network and Comic Book Therapy. Burrito enthusiast would be the best way to describe him. Follow Chuckie on twitter, @dweebofthedead.
[SlideDeck2 id=9269]