13th ANNUAL SOOMPI AWARDS WINNERS REVEALED
GOT7 Wins  #TwitterBestFandom Award After Voting Category Trends Worldwide for Eight Hours
The Full Might of K-pop and K-drama Fandom Emerges with 163 Million Votes Sent from 190 Countries, Delivering Over 1.8 Billion Impressions from Young, Diverse and Active Fanbase
Soompi, the world's leading source for news on pop-culture coming out of Korea and Asia, announced the winners of its 13th Annual Soompi Awards, an audience-driven award show that recognizes the best in K-Pop, Korean Drama and Fandom from around the globe.
"Soompi Awards is the cornerstone of our engagement with our audience every year, and through it and our other initiatives, we continue to prove our ability to activate a large, young, multicultural and global audience that no one else can tap," said for Rakuten Viki Senior Vice President, Strategic Initiatives & Business Development, Mark Jocson.  "Our partnerships with Twitter, Fuse, and ZANYBROS have helped us amplify our efforts and have more success than ever, and we look forward to working with these and other partners around even more premium content that Rakuten Viki will bring to this unique and passionate fandom throughout the year."
With nearly 42 million vote Tweets over two 24-hour periods for this year's #TwitterBestFandom award category, GOT7 emerged victorious with nearly 40% of the total vote Tweets and successfully defended their Best Fandom title for the third year running. The #TwitterBestFandom hashtag trended worldwide for eight hours, while the #SoompiAwards hashtag was used in nearly 14 million conversations on Twitter globally from January 23 7 p.m. PT to February 20 7 p.m. PT.
It's the moment you've been waiting for – announcing the winners for the 13th Annual #SoompiAwards!

▶ Check out this year's honorees: ↴ https://t.co/eY7Rko87vH

▶ More information about the awards: ↴ https://t.co/LVWtWBS2Ii pic.twitter.com/Ae5gKHA9M3

— Soompi (@soompi) April 16, 2018
Among this year's heavy hitters in the remaining categories were superstar group BTS and the television series favorites Hwarang and Goblin. BTS became the first group in Awards history to take home six awards, making them this year's biggest winners.
Over the past 20 years, Soompi has developed a reputation for fostering robust, active relationships with an audience of over 23 million. This year's Awards underlined that ability with a staggering 69% increase in participation from their 2017 awards season – a jump of almost 70 million votes. This speaks not only to the immense reach of Korean entertainment globally but to the profound connection Soompi has with its community. The Soompi Awards generated 1.86 billion impressions, up from the 568 million of the previous year, a 228% increase.
"Watching this fandom grow for 20 years has been wonderful, but watching the votes swarm in for these fans' favorite shows and music has been eye-opening, even for me," said Susan Kang, VP of Marketing at Rakuten Viki and Founder of Soompi. "This is global fandom as a force, and I am proud to see the 13th Annual Soompi Awards be a perfect representation of that."
Jennie Sager, Director of Entertainment Partnerships, Twitter Asia Pacific, said, "Kpop was one of the biggest and fastest-moving topics of conversation on Twitter around the world last year, and we're excited to see this amazing momentum continue with nearly 42 million #TwitterBestFandom Tweets during the 2018 international Soompi Awards. Congrats to Soompi on their ever-popular annual awards recognizing the best of the global K-entertainment community, and of course to GOT7 on their amazing global Twitter fandom!"
Soompi, along with its parent company Rakuten Viki, continues to ramp up its services beyond dominate streaming video platform into a comprehensive ecosystem of products, outlets, and digital media. The company boasts a wide-ranging and diverse audience, comprised of 65% millennial viewers and 79% female viewers, who demonstrate their passion for all things Korean entertainment through reliable and sustained interaction on Soompi and its social channels.
For more information on Soompi or the 13th Annual Soompi Awards, please visit their website. A full list of this year's winners can be found below:
Winners:
Best Female Solo: IU
Best Male Solo: Baekhyun
Best Female Solo: GFRIEND
Best Male Group: GOT7
Best Hip-Hop/R&B Artist: Heize
Breakout Artist: MONSTA X
Best Collaboration: Mic Drop Remix (BTS x Desiigner x Steve Aoki)
Best Choreography: DNA (BTS)
Best Stage Outfit: Holiday (Girls' Generation)
FUSE Music Video of the Year: DNA (BTS)
Rookie of the Year: Wanna One
Song of the Year: DNA (BTS)
Album of the Year: You Never Walk Alone (BTS)
Artist of the Year: BTS
Breakout Actor: Jung Hae In (While You Were Sleeping)
Best Idol Actor: V (Hwarang)
Best Web Series: Ruby Ruby Love
Best Acting Ensemble: Hwarang
Best Foreign Drama: Attention, Love!
Best Variety Show: It's Dangerous Beyond the Blankets
Best Music Reality Show: Produce 101 Season 2
Best Soundtrack: Goblin OST
Best Supporting Actor: Lee Dong Wook (Goblin)
Best Supporting Actress: Yoo In Na (Goblin)
Best Kiss: Nam Ji Hyun and Ji Chang Wook (Suspicious Partner)
Best Couple: Park Bo Young and Park Hyung Sik (Strong Woman Do Bong Soon)
Actor of the Year: Lee Joon Gi (Criminal Minds)
Actress of the Year: YoonA (The King Loves)
Drama of the Year: Goblin
Twitter Best Fandom: GOT7
Latin America Popularity Award: GOT7
Hallyu Special Award: Jonghyun
Acceptance Speeches: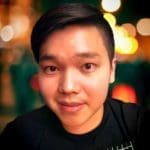 he/him • aapi • photographer • journalist • podcaster • geek • martial artist • foodie • social activist • gemini • gryffindor • dj • cinephile • gamer • traveler • intj