Debuting on Disney Channel on Saturday, June 9, Big Hero 6 The Series will usher in new adventures of legendary superhero team Big Hero 6 — Hiro, Wasabi, Fred, Go Go, Honey Lemon, and Baymax — for viewers. To coincide, IDW will be bringing even more excitement to readers in an all-ages comic book series! The fun kicks off this July with the first issue of an ongoing series.
Protecting San Fransokyo is no easy feat, but Hiro and the team are up to the challenge. "Big Hero 6 The Series features an amazing cast of characters. I couldn't love them more, and I couldn't be happier to be working on this book," said Editor Joe Hughes.
Catching attention with her online comics and zines, burgeoning writer Hannah Blumenreich will lead the new comic series, writing the debut issue with Nicoletta Baldari (Star Wars: Forces of Destiny) providing stylish artwork to bring the characters to life. The first issue will also feature covers by Gurihiru (Gwenpool) and Sophie Campbell (Jem and the Holograms, TMNT).
"I am so excited to write this comic series," exclaimed Hannah Blumenreich. "I know these characters are near and dear to a lot of people and I hope to do right by them."
Look for the action-packed first issue available wherever comic books are sold this July and don't miss Big Hero 6 The Series this summer beginning Saturday, June 9 on Disney Channel.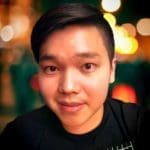 he/him • aapi • intj • geek • photographer • journalist • podcaster • martial artist • foodie • dj • cinephile • gamer • traveler