LOS ANGELES  – CBS Films announced yesterday that it has acquired the U.S. distribution rights to THE LAST EXORCISM PART II from Studiocanal.
Directed by Ed Gass-Donnelly from a screenplay by Gass-Donnelly and Damien Chazelle, THE LAST EXORCISM PART II is the sequel to the critically-acclaimed 2010 hit THE LAST EXORCISM which surpassed all expectations by grossing more than $20 million its opening weekend.  Eli Roth produced the film along with Marc Abraham, Thomas A. Bliss and Eric Newman of Strike Entertainment. Patty Long and Gabrielle Neimand served as executive producers.
Continuing where the first film left off, Nell Sweetzer (Ashley Bell) is found alone and terrified in the woods.  Back in the relative safety of civilization, Nell realizes that she can't remember entire portions of the previous months only that she is the last surviving member of her family.  Just as Nell begins the difficult process of starting a new life, the evil force that once possessed her is back with other, unimaginably horrific plans that mean her last exorcism was just the beginning.
CBS Films Executive Vice President of Acquisitions & Co-Productions Scott Shooman negotiated the deal with Studiocanal Executive Vice President of International Distribution Harold van Lier.  Studiocanal fully financed the film and will handle its release in the UK, France and Germany.  Mr. van Lier commented, "Heading into AFM we knew that the creative team behind THE LAST EXORCISM PART II had delivered a bigger, scarier sequel.  CBS Films came to the table with a clear vision for the film's release and we feel that we've found the perfect partner to take this franchise to the next level."
CBS Films will release THE LAST EXORCISM PART II wide on March 1, 2013.
***
About CBS Films:
CBS Films is a division of CBS Corporation. The division develops, finances, acquires, produces and releases theatrical feature films spanning all genres.  For more information, log on to www.cbsfilms.com.
About Studiocanal:
STUDIOCANAL is a subsidiary of the CANAL+ Group. It is one of Europe's leading companies in the market for co-production, acquisition, distribution and sale of international feature films. STUDIOCANAL is the only studio operating simultaneously in the three main European territories: France, the United Kingdom, Germany, as well as in Australia and New Zealand. The company distributes a total of more than 50 films a year. Additionally, STUDIOCANAL owns one of the most important libraries in the world, with more than 5,000 international titles.
STUDIOCANAL's Production ambitions have included TINKER, TAILOR, SOLDIER, SPY, based on John le Carré's bestseller, directed by Tomas Alfredson, starring Gary Oldman, Colin Firth and Tom Hardy and produced by Working Title.
This year STUDIOCANAL is financing the Coen's INSIDE LLEWYN DAVIS, with Justin Timberlake, Oscar Isaac, Carey Mulligan and John Goodman; Susanne Bier's SERENA, starring Bradley Cooper and Jennifer Lawrence; Dan Mazer's hotly anticipated comedy I GIVE IT A YEAR with Rose Byrne and Simon Baker, TWO FACES OF JANUARY based on a Patricia Highsmith novel, starring Viggo Mortensen, Kirsten Dunst and Oscar Isaac, currently in Production and NON STOP, Jaume Collet Serra's new action thriller with Liam Neeson and Julianne Moore, produced by Silver Pictures.
Beginning of next year, PADDINGTON, produced by Harry Potter's producer, David Heyman will start shooting; PADDINGTON is based on the famous, and hugely popular, bear in the duffle coat loved by families worldwide.
STUDIOCANAL also has an exclusive deal with Belgian company nWave, a European leader in 3D production. In 2012, STUDIOCANAL will release the sequel to SAMMY's adventures. SAMMY's first film, released in 2010, grossed $85 million worldwide. A documentary, AFRICAN SAFARI 3D will also follow.
Finally, in January 2012, STUDIOCANAL became a major shareholder in Tandem Communications, one of the leading European companies for international primetime Event TV productions and worldwide distribution of quality television programs (PILLARS OF THE EARTH, LABYRINTH, WORLD WITHOUT END, CROSSING LINES…).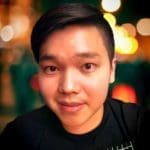 he/him • aapi • photographer • journalist • podcaster • geek • martial artist • foodie • social activist • gemini • gryffindor • dj • cinephile • gamer • traveler • intj