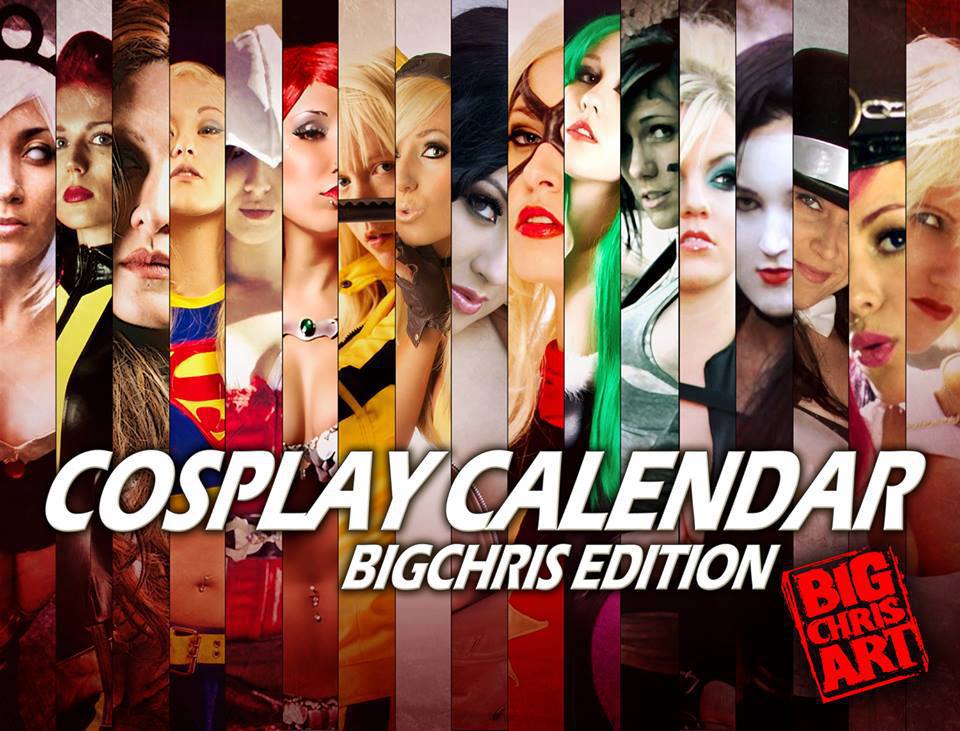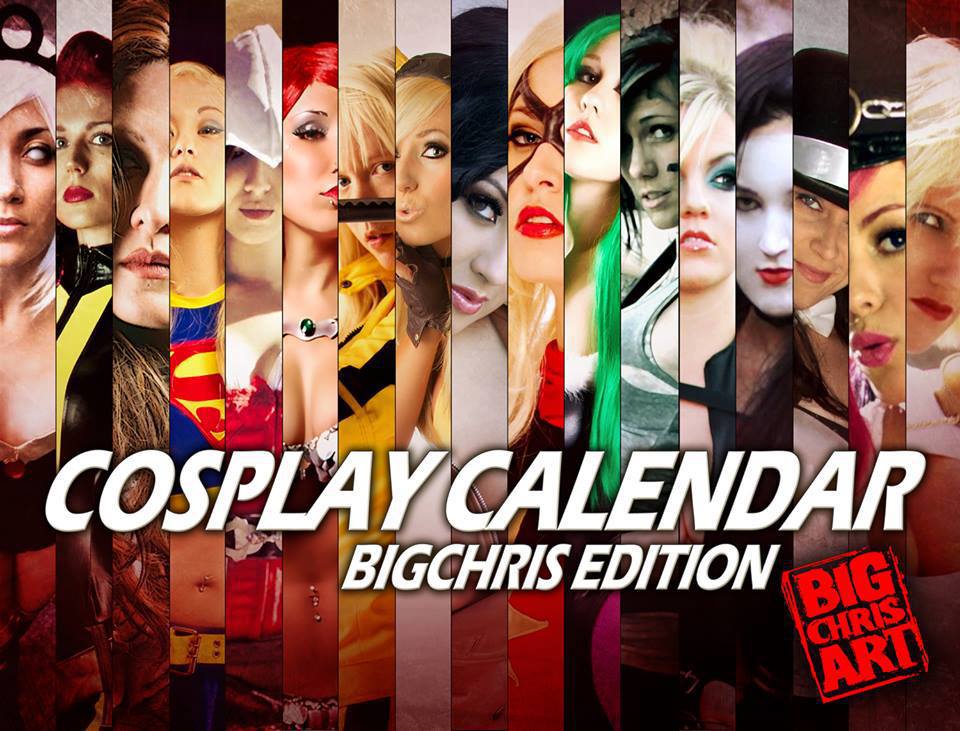 Remember that super hot, completely awesome made-by-the-AZ-cosplayers-themselves Cosplay Calendar from last year?
They're baaaaaaaaack!
With a freaking sweet new business name, an expanded line-up of beautiful nerdy women, more pages, and an amazing artist/designer collaboration with BIG CHRIS, this edition released just in time for Phoenix Comicon is better than anyone could have imagined!
This Phoenix Comicon/BIGCHRIS edition features these women, whom most of you already know and love from the cosplay community:
Ivy Doomkitty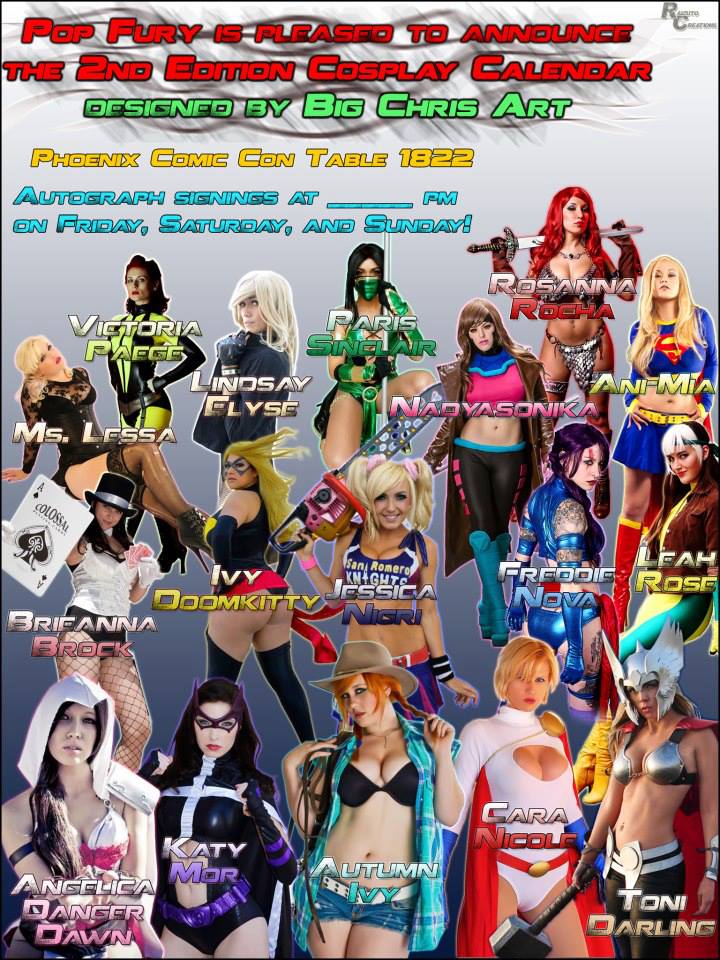 Freddie Nova
Ms. Lessa
Lindsay Elyse
Rosanna Rocha
Angelica Dawn
Paris Sinclair
Brieanna Brock
Victoria Paege
Jessica Nigri
Autumn Ivy
Ani-Mia
Cara Nicole
Katy Mor
Toni Darling
Leah Rose
Nadysonika
Visit facebook.com/cosplaycalendar (moderated by Leah Rose) for more info, photos, and links to each cosplayer and collaborator!
PRE-ORDER NOW AT popfury.storenvy.com
[SlideDeck2 id=9778]