Third Annual Crunchyroll Anime Awards Announced
Presented By DEVIL MAY CRY 5 & Sponsored By CAPCOM
What: Get your nominations ready! Crunchyroll, the world's largest destination for anime and manga, is announcing that the Anime Awards, presented by Devil May Cry 5, is coming back in 2019 with Capcom on board as its title sponsor.

The annual Anime Awards celebrate the best and brightest in Japanese animation with categories honoring all your favorite series, characters, moments and more from anime in 2018. Last year, the Crunchyroll community showed up in force with over 2.1M votes across 17 categories.

Crunchyroll will announce the full list of categories and the judges for this year's awards show in mid-December. Voting will begin across categories on January 11, 2019. Voting will end on January 18, 2019. Finally, winners will be revealed via livestream on February 16, 2019, during an event filmed in San Francisco.
Where: www.theanimeawards.com/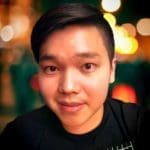 he/him • aapi • intj • geek • photographer • journalist • podcaster • martial artist • foodie • dj • cinephile • gamer • traveler