Some Great Romances Are Destined to Be
On sale January 25th – FOC orders due December 12th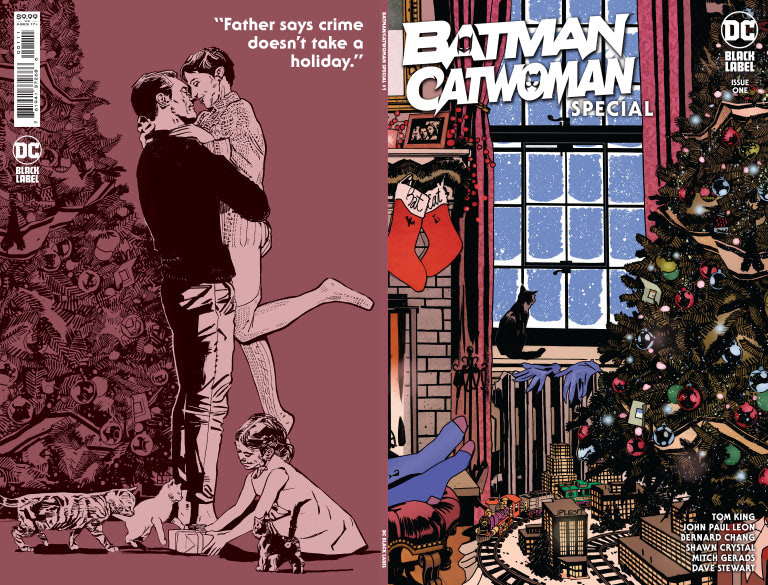 Now expanded to celebrate the legacy of iconic artist John Paul Leon, whose untimely passing after a long battle with cancer shocked the comics world this past May, this special will feature the work Leon completed for the original story plus tributes to the renowned artist created in his name by some of his closest friends and admirers. Bernard Chang, Shawn Crystal, Mitch Gerads, and Dave Stewart will bring the original story to its conclusion, lettered by Clayton Cowles, while comics' top artists gather to celebrate Leon's creative legacy through pin-up pages and essays in the special, including Lee Bermejo, Denys Cowan, Joëlle Jones, Dave Gibbons, Walter Simonson, and more.
"With the blessing of Tommy Lee Edwards, Bernard Chang, and DC, it is my immense honor to announce my next project is the back half of the Batman/Catwoman Special #1 that the late great John Paul Leon was working on right up to his passing," shared Gerads. "Honored doesn't begin to cut it…"
Batman/Catwoman Special #1 will publish on January 25th, 2022, with a cover by John Paul Leon and variant covers by Lee Weeks and Bill Sienkiewicz.
Original Story "Interlude"
Tom King – Writer
John Paul Leon – Artist (p.1-13), Breakdowns (14-20) and Cover
Bernard Chang w/Shawn Crystal – Artists (p.14-20)
Mitch Gerads – Artist (p.21-38)
Dave Stewart – Colors (p.1-20)
Clayton Cowles – Letterer
Pin-Ups
Lee Bermejo
Deny Cowan
Becky Cloonan
Klaus Janson & Dave Stewart
Rick Leonardi & Dave Stewart
Chris Batista
Dani & Tamra Bonvillain
Ibrahim Moustafa
Clay Mann & Seth Mann
Vanesa del Rey
Dave Johnson
Joëlle Jones
Shawn Martinborough & Chris Sotomayor
Khary Rhandolph & Emilio Lopez
Tula Lotay
Dave Gibbons
Walter Simonson & Laura Martin
Jon Bogdanove & Sian Mandrake
Essays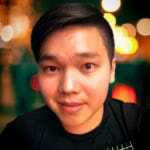 Full-time geek. Journalist. Photographer. Martial arts master. Feel free to follow my Twitter account or contact me directly by email.