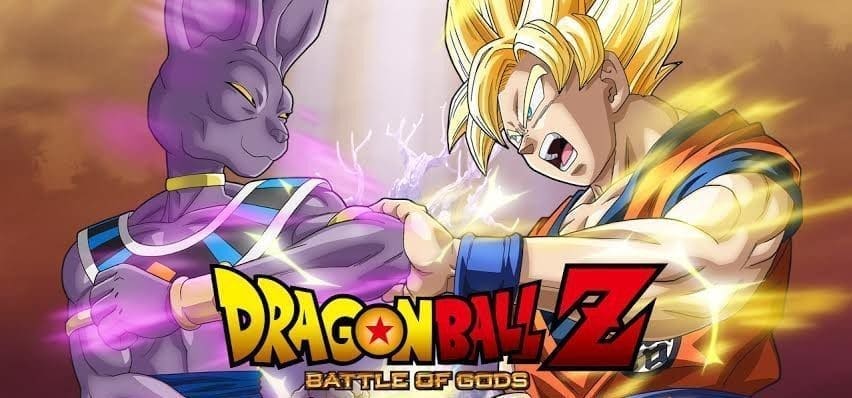 *If you want to purchase tickets now, follow the link HERE.
**Please note, contest is only for screening at the FilmBar Phoenix.
About Dragon Ball Z: Battle of Gods:
Stunning animation and epic new villains highlight this first new DragonBall feature film in over seventeen years! Following the events of the Dragon Ball Z television series, after the defeat of Majin Buu, a new power awakens and threatens humanity. Beerus, anancient and powerful God of Destruction, searches for Goku after hearing rumors of the Saiyan warrior who defeated Frieza. Realizing the threat Beerus poses to their home planet, the Z-fighters must find a way to stop him before it's too late. Only Goku, humanity's last hope, can ascend to the level of a legendary Super Saiyan God and stop Beerus's from destroying Earth, and possibly the entire universe!
Dragon Ball Z is the #1 selling anime brand of all-time and one of the most mainstream anime titles in North America. Since it's debut in 1986, the Dragon Ball Franchise has sold over 5 billion dollars in video games, merchandise, manga, and home video releases. Internationally, Dragon Ball Z: Battle of Gods has grossed over $48 million in the box office. It also set the record for fastest film to reach 1 million ticket sales, in Japan.
About FUNimation® Entertainment
FUNimation® Entertainment is the leading anime company in North America. FUNimation has a proven formula for launching and advancing brands. They manage a full spectrum of rights for most of their brands including broadcasting, licensing, production, internet, and home video sales and distribution. For more information about FUNimation Entertainment and its brands, visit www.funimation.com.
Full-time geek. Journalist. Photographer. Martial arts master. Feel free to follow my Instagram/Twitter or contact me directly at my email.