The actor is currently appearing in John Wick: Chapter 4, in which he plays the character Charon, and was set to appear in an upcoming spinoff, Ballerina.
According to TMZ, Lance Reddick, a renowned actor known for his performances in The Wire, Fringe, and other shows, has died.
The 60-year-old actor was on a promotional tour for John Wick 4, in which he played the role of Charon and had previously appeared in all four series installments. He was also a voice actor in John Wick: Hex and a lead actor in the Netflix adaptation of Resident Evil.
Reddick was known for portraying authoritative characters with depth and humanity, and he had also lent his voice to several popular video games, including Horizon Zero Dawn, Horizon Forbidden West, and the Destiny franchise. He also took on the role of Hellboy for the upcoming game Hellboy: Web of Wyrd.
He was a graduate of Yale School of Drama and is survived by his spouse. No further information is available regarding the circumstances of his death.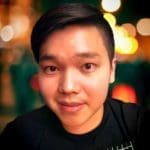 he/him • aapi • intj • geek • photographer • journalist • podcaster • martial artist • foodie • dj • cinephile • gamer • traveler