SQUARE ENIX Ltd. has today digitally released Life is Strange: True Colors™, the latest entry in the critically acclaimed Life is Strange series, on Nintendo Switch. The game will also release physically on February 25, 2022.
The Switch edition of Life is Strange: True Colors has been optimized for the platform with enhanced visuals and performance capabilities, allowing players to become completely immersed in the supernatural mystery that was recently awarded the Golden Joystick for Best Narrative in a game.
In this award-winning narrative adventure, players take on the role of Alex Chen, a young woman with the secret ability to absorb and manipulate the strong emotions of others. When her brother dies in a so-called accident, she must embrace her volatile power to find the truth — and reveal dark secrets buried by the town.
Life is Strange: True Colors has also been nominated for Best Performance, Best Narrative, and Games for Impact by The Game Awards panel of video game industry news organizations. Winners will be announced during the live and streaming show on December 9.
Read more on the Life is Strange website: https://lifeisstrange.square-enix-games.com
Purchase Life is Strange: True Colors: https://lifeisstrange.square-enix-games.com/buy-now/
Follow them on Twitter: https://twitter.com/LifeIsStrange
Follow them on Instagram: https://www.instagram.com/lifeisstrangegame/
Follow them on TikTok: https://www.tiktok.com/@lifeisstrangegame
Life is Strange official Facebook page: https://www.facebook.com/LifeIsStrangeGame/
Join the Discord: https://discordapp.com/invite/lifeisstrange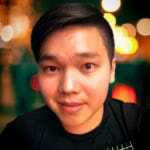 Full-time geek. Journalist. Photographer. Martial arts master. Feel free to follow my Twitter account or contact me directly by email.