It appears as if Ryan Reynolds is trying to assemble the original team for Marvel's Deadpool 3 as Morena Baccarin and Stefan Kapicic will be reprising their roles as Vanessa and Colossus. Reynolds recently disclosed that Karan Soni and Leslie Uggams will be coming back as Dopinder and Blind Al, who had roles in the earlier installments of the franchise.
They join Ryan Reynolds, Hugh Jackman and the recently added Emma Corrin and Matthew Macfadyen in the cast of Deadpool 3.
Reynolds is producing with Marvel Studios president Kevin Feige, while Shawn Levy is attached to direct, and the scriptwriting team of Paul Wernick & Rhett Reese, and Zeb Wells coming back on the project. A previous draft was written by Wendy Molyneux and Lizzie Molyneux-Logelin.
For the first time ever, Marvel Studios and Ryan Reynolds will collaborate on a Deadpool film, with Feige's assistance.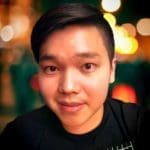 he/him • aapi • photographer • journalist • podcaster • geek • martial artist • foodie • social activist • gemini • gryffindor • dj • cinephile • gamer • traveler • intj