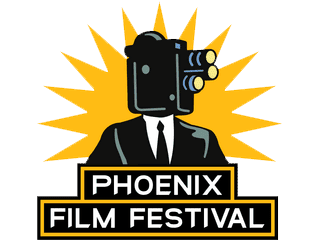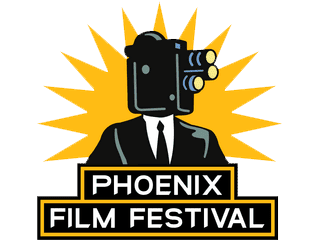 PHOENIX, AZ – Over the last few years the attendance for the Phoenix Film Festival has steadily increased, and in its 13th year, things were no different, which was reflected in over a dozen sold out shows, and nearly 100 filmmakers attending from the United States and around the world. By the time the closing night ceremonies on April 11th commenced, 23,000 people had visited the Harkins Scottsdale 101 Theatre to see 168 different films and shorts from right here in Arizona to around the globe.
After 13 years, and in particular with this year being called by filmmakers "the best run film festival they have ever been to," the Festival continues to be a destination event and catalyst for connecting diverse filmmakers, from beginners to seasoned professionals, with film lovers in a fresh, thought-provoking, and enduring community of support.
The Festival took place from April 4-11 at the Harkins Scottsdale 101 Theatre and featured some big hits, including THE RETRIEVAL, a Civil-War era Western; PUTZEL, a heartwarming romantic comedy about a guy with dreams of taking over his uncle's smoked fish emporium, but not before he has to go through some obstacles; THE WAY WAY BACK,  a coming-of-age story involving a 14-year-old boy who gets a summer job at a water park; THE SPECTACULAR NOW,  about a hard-partying high school senior who meets a "nice girl" and gets his world rocked; STUCK IN LOVE, about a divorced couple and their teenaged children coming to terms with the complexities of love in one year; and THE KINGS OF SUMMER, which premiered to rave reviews at the 2013 Sundance Film Festival.
James Ponsoldt, the director of the opening night film THE SPECTACULAR NOW, was on-hand to introduce the film to the sold-out auditorium, and answered questions from the audience after the movie.
Other celebrity guests included Peter Block; executive producer of the SAW franchise and FEARnet president was there for the International Horror and Sci-Fi portion of the Festival; DB Sweeney, Melora Walters and Natalie Imbruglia on behalf of the film UNDERDOGS; Megan "Meg" Foster for THE LIVE; and Teller, from the popular magician duo Penn & Teller, for PLAY DEAD WITH TELLER.
The annual Visionary Award was presented to Dr. Sidney K. Shapiro, the founder of The Shapiro Family Philanthropic Foundation. He was honored for his continued community service and their support of film in Arizona.
Saturday morning during the Festival was the special free event called Kids' Day. Over 300 children participated in a series of hands-on activity stations which focused on different aspects of film production and were geared to various age and ability levels.
The Phoenix Film Festival continues to strive to bring meaningful and exciting films to the Valley, and this year achieved that with the help of 250 volunteers, helping wherever they could.
"We're very proud of this year's festival, says Festival Director Jason Carney. "The resounding response we received from attendees was that this was our best film line-up yet with a diverse collection of great films. We're looking forward to what we're going to deliver in 2014!"
For a full festival recap, call 602-955-6444 or go to www.phoenixfilmfestival.com.
[SlideDeck2 id=9578]
Full-time geek. Journalist. Photographer. Martial arts master. Feel free to follow my Instagram/Twitter or contact me directly at my email.