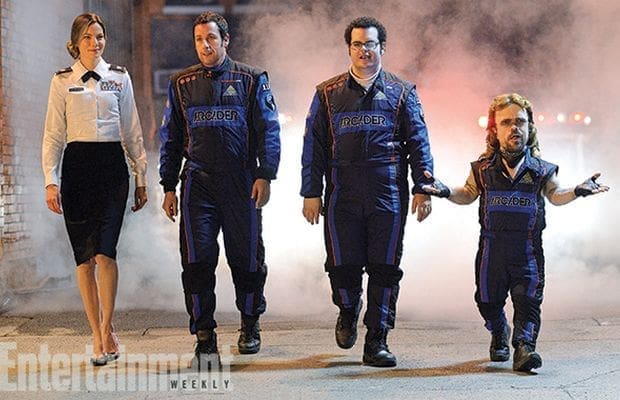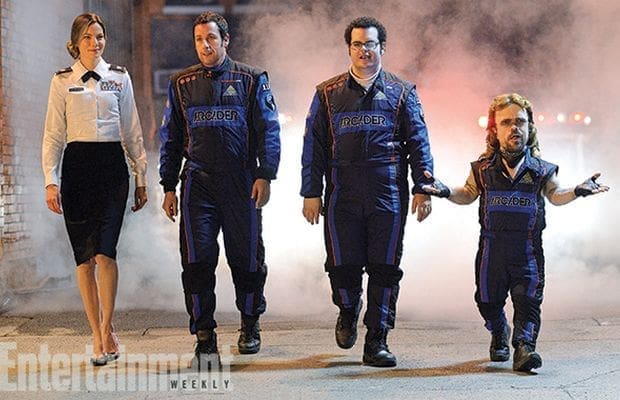 PAC-MAN, Donkey Kong, Galaga, Frogger, Q*bert, Space Invaders and Centipede® Join the Cast
Sony Pictures Entertainment announced today that the studio has brought together an extraordinary number of iconic video game companies, whose classic characters – including PAC-MAN, Donkey Kong, Centipede®, Galaga, Frogger, Q*bert, and Space Invaders – will be featured in the highly-anticipated action comedy Pixels, starring Adam Sandler, Kevin James, Michelle Monaghan, Peter Dinklage, Josh Gad, and Brian Cox, and directed by Chris Columbus.  The film will be released on May 15, 2015.
In Pixels, when intergalactic aliens misinterpret video-feeds of classic arcade games as a declaration of war against them, they attack the Earth, using the games as models for their various assaults.  President Will Cooper (James) has to call on his childhood best friend, '80s video game champion Sam Brenner (Sandler), now a home theater installer, to lead a team of old-school arcaders (Dinklage and Gad) to defeat the aliens and save the planet.  Monaghan plays the team's unique weapons specialist.  The action-comedy is directed by Chris Columbus from a story by Tim Herlihy and a screenplay by Tim Herlihy and Timothy Dowling, based on the original short film of the same name by Patrick Jean.  The film is produced by Adam Sandler, Chris Columbus, Mark Radcliffe, and Allen Covert.  Executive Producers are Barry Bernardi, Michael Barnathan, Jack Giarraputo, Heather Parry, Tim Herlihy, Steve Koren, Patrick Jean, Benjamin Darras, Johnny Alves, Matias Boucard, Seth Gordon, and Ben Waisbren.  The film, a Columbia Pictures presentation in association with LStar Capital, is a Happy Madison / 1492 Films production in association with One More Production.
Companies with classic arcade games that are teaming with Sony Pictures on the film include:
Atari® Interactive: (Asteroids®, Breakout®, Centipede® and Missile Command®)
Konami Digital Entertainment Co., Ltd. (Frogger)
BANDAI NAMCO Games Inc. (PAC-MAN, Galaga, and Dig Dug)
Nintendo (Donkey Kong)
Columbia Pictures Industries, Inc. (Q*bert)
Taito Corporation (Space Invaders)
Warner Bros. Interactive Entertainment (Joust, Defender, Robotron and Wizard of Wor)
Commenting on the announcement, the film's director, Chris Columbus, said, "There would be no way to make the movie without these legendary characters – they are as important to the film as the roles that Adam, Kevin, Michelle, Peter, Josh, and Brian are playing.  It was a real thrill to see everything come together exactly as we envisioned it, and we're grateful to have all of these fantastic companies on board."
Producer Allen Covert added, "These classic characters are part of the DNA of the project, so it was critical that we work together to bring them on board.  Fortunately, they were all extremely receptive.  We approached them with a deep love for their characters and a respect for the elements that make them unique and iconic, and we've worked with the companies to incorporate those elements into the film."
At Comic-Con San Diego, from July 24-27, arcaders 13 years of age and older with Comic-Con badges will have the chance to engage with many of these classic original arcade games and try them out again as the studio features a Pixels Electric Dreams Factory arcade at the Hard Rock Hotel, 209 5th Ave., San Diego.
"There's no better way for the core Comic-Con audience to interact with the movie than to get a hands-on refresher on the games that will be a part of it," said Dwight Caines, president, Theatrical Marketing for Sony Pictures.
#  #  #
About Sony Pictures Entertainment
Sony Pictures Entertainment (SPE) is a subsidiary of Sony Entertainment Inc., a subsidiary of Tokyo-based Sony Corporation. SPE's global operations encompass motion picture production, acquisition and distribution; television production, acquisition and distribution; television networks; digital content creation and distribution; operation of studio facilities; and development of new entertainment products, services and technologies. For additional information, go to http://www.sonypictures.com.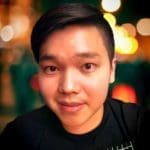 he/him • aapi • intj • geek • photographer • journalist • podcaster • martial artist • foodie • dj • cinephile • gamer • traveler