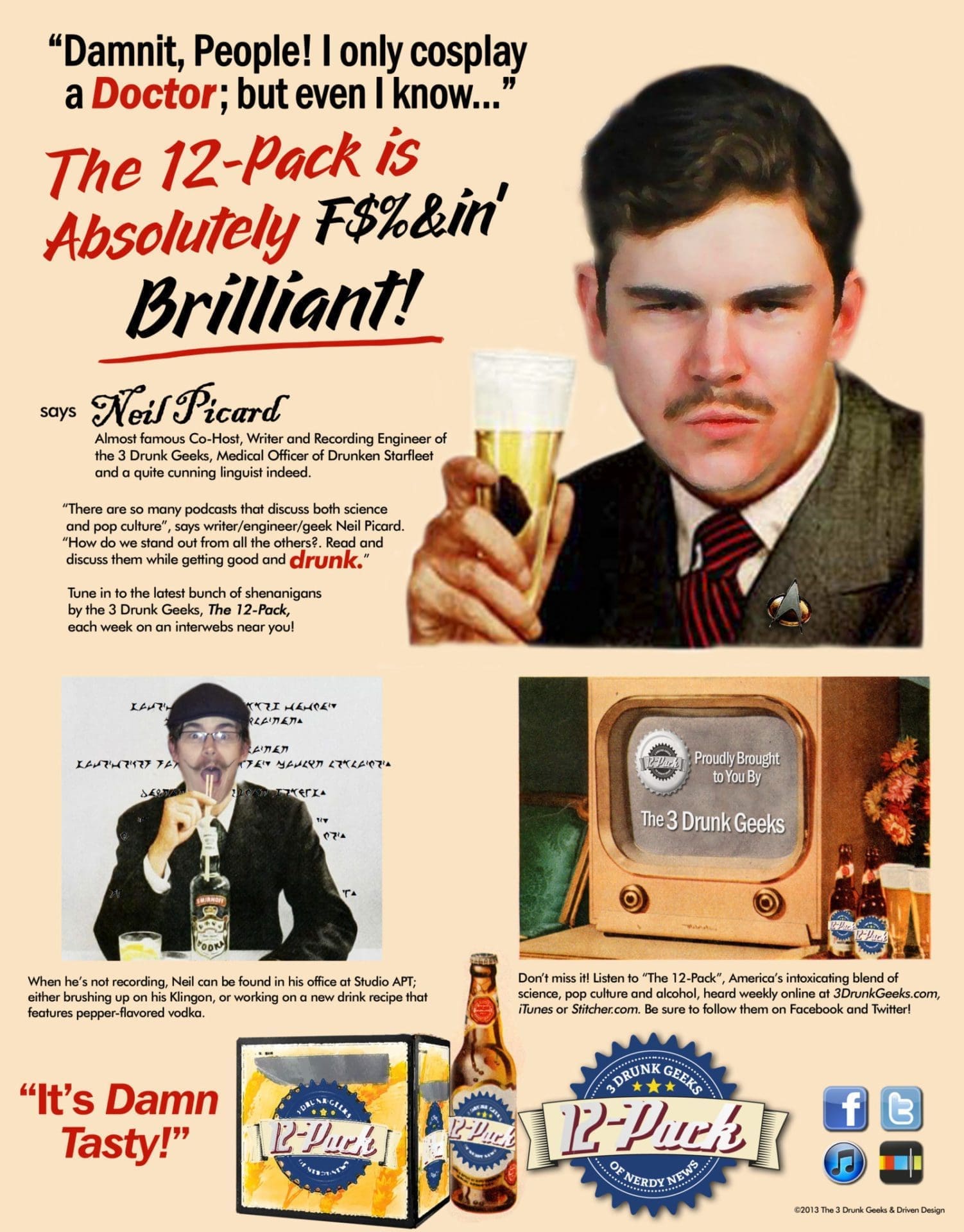 In this installment of the 12 PACK, Neil and James are joined their friend, Jim Miller from New Mutiny Media (While our 3rd Drunk Geek, Nick Grover, is on hiatus)
This episode includes:
Kelsey Grammer has been cast in Expendables 3
That OTHER Walking Dead Show
Waiting for Seth Green's Star Wars: Detours? Don't get your hopes up…
Marvel is determined to take over TV
Mourning the man who made Nintendo great.
GTA V explodes onto the marketplace!
Let's go to Europa!
A story that sounds suspiciously like a SyFy TV movie (Herpe Monkey Island)
PLUS MORE!
If you like iTunes, download from this link: HERE
If you like your geekery mobile, download Stitcher!: HERE (Promocode: DRUNKGEEKS)
Or listen to us directly from the online Stitcher Radio App: HERE
Cheers and enjoy!
Be sure and check us out on the interbutts!