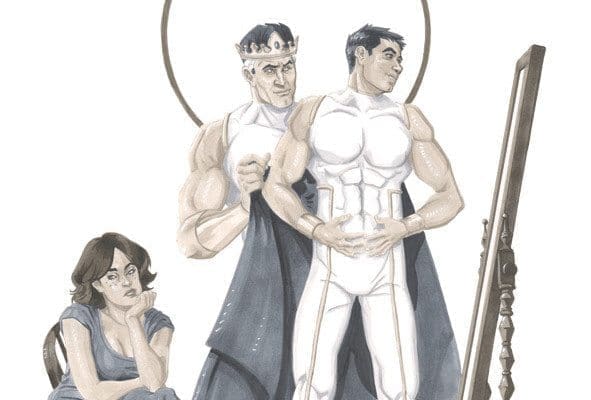 The difficult choice one man must make when deciding to live a life of greatness
Fan favorite writer Steven T. Seagle (Genius, it's a bird…, THE RED DIARY/THE RE[A]D DIARY), artist Mark Dos Santos, and colorist Brad Simpson come together for a bromantic comedy about superheroes in IMPERIAL, from Man of Action and Image Comics. Seagle teases, "It's a buddy book with serious commitment issues."
Mark is a couple of weeks out from the biggest day of his life—his wedding day—but then fate steps in and pulls the rug out from under him. He is faced with an impossible choice: Marry the woman he loves, understands, and puts up with his (many) human failings? Or, leave her at the altar in order to take up the helm of the world's one and only superhero, Imperial?
IMPERIAL #1 arrives in stores on 8/6 and is available to pre-order with Diamond Code JUN140469.
ABOUT IMAGE COMICS
Image Comics is a comic book and graphic novel publisher founded in 1992 by a collective of best-selling artists. Image has since gone on to become one of the largest comics publishers in the United States. Image currently has five partners: Robert Kirkman, Erik Larsen, Todd McFarlane, Marc Silvestri and Jim Valentino. It consists of five major houses: Todd McFarlane Productions, Top Cow Productions, Shadowline, Skybound and Image Central. Image publishes comics and graphic novels in nearly every genre, sub-genre, and style imaginable. It offers science fiction, fantasy, romance, horror, crime fiction, historical fiction, humor and more by the finest artists and writers working in the medium today. For more information, visit www.imagecomics.com.
ABOUT MAN OF ACTION ENTERTAINMENT
Man of Action Entertainment, the creative studio and writers collective started in 2000, created the megahit Ben 10, a three billion dollar boys' action empire that has been called the most successful superhero launch of the past decade. Man of Action Entertainment is comprised of creators and acclaimed comic book writers Joe Casey, Joe Kelly, Duncan Rouleau and Steven T. Seagle, having collectively worked on the largest franchise characters in comics from Superman to X-Men before refocusing on creating worlds and characters for their own original work published through their Man of Action imprint at Image Comics. They also created cult favorite series Generator Rex for Cartoon Network, and are co-executive producers and writers for Marvel's Avengers Assemble and executive produced/wrote Ultimate Spider-Man on Disney XD. Beyond the world of animation, Man of Action has created wildly successful video games, toy lines, comic books, stage productions, as well as forthcoming feature films and live action television shows, some of which are based on their own original comic book series and graphic novels. Upcoming films based upon Man of Action creations include New Line's The Great Unknown, Officer Downe and Big Hero 6, announced as Disney's first animated feature based on a Marvel property featuring the team of characters created by Man of Action.
Follow them at their not-so-secret headquarters on:
Web http://www.manofaction.tv
Facebook http://www.Facebook.com/ManOfActionEnt
Twitter http://www.Twitter.com/ManOfActionEnt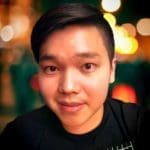 he/him • aapi • photographer • journalist • podcaster • geek • martial artist • foodie • social activist • gemini • gryffindor • dj • cinephile • gamer • traveler • intj