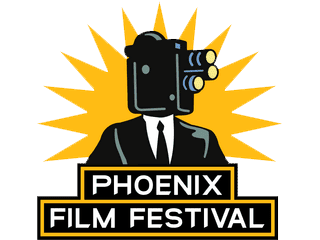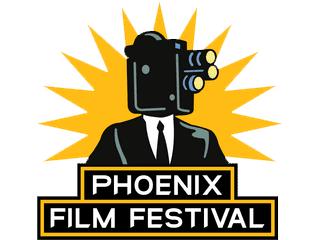 Valley director wins Best Documentary for Los Wild Ones
 PHOENIX, AZ (April 9, 2013) –  The 13th Annual Phoenix Film Festival, presented by Cox Communications, reached its climax Sunday night with the announcement of this year's Copper Wing Award winners. The Festival which takes place from April 4-11 screened more than 150 films from around the globe and held educational seminars along with celebrity conversations and parties.
The Retrieval, a civil war drama, scored three awards including the Cox Audience Award. Best Picture, presented by FX Movie Channel, went to Putzel, a heartwarming and hilarious tale of a man who realizes that sometimes you have to leave home to find yourself and to find true love. Best Documentary went to Los Wild Ones, a music documentary about LA based indie record label, Wild Records, directed by Phoenix's own, Elise Salomon.
If you missed them over the weekend, the winning films listed below will be shown again this week as the festival continues through April 11th at the Harkins Scottsdale 101.  A list of showtimes can be found on www.phoenixfilmfestival.com.
Below is the complete list of award winning films from this years festival:
2013 Phoenix Film Festival Copper Wing Award Winners
International Horror and Sci-Fi Film Fest Awards
• Best Sci-Fi Short: White Room: 02B3
• Best Sci-Fi Feature: Channeling
• Best Horror Short: Killer Kart
• Best Horror Feature: Found.
Short Film Awards
• Best Grade/HS: Alone Together
• Best College Short: If You're Serious
• Best Arizona Short: Say What You Want
• Best Documentary: Short:Ivan and Arnold: Day Laborers From Both Sides of the Border
• Best Live Action Short: 6 Years, 4 Months & 23 Days
• Best Animated Short:Head Over Heels
World Cinema Awards
• Best World Cinema Short: Half Good Killer
• World Cinema Best Documentary: Occupy The Movie
• World Cinema Best Director: David Ondricek, In the Shadow
• World Cinema Best Picture: Inch'Allah
• World Cinema Audience Award Winner: Ninah's Dowry
Foundation Awards
• Arizona Filmmaker of the Year: Bob Marquis
• Volunteer of the Year: Bill Mondy
• Board Member of the Year: Chris LaMont
Feature Film Awards
• Dan Harkins Breakthrough Filmmaker Award: Fredrik Stanton, Uprising
• Special Jury Prize: Lou Taylor Pucci, The Story of Luke
• Best Ensemble: The Retrieval
• Best Director: Chris Eska, The Retrieval
• Best Screenplay:Paul Osborne, Favor
• Best Documentary: Los Wild Ones
• Best Picture presented by FX Movie Channel: Putzel
[SlideDeck2 id=9269]
Full-time geek. Journalist. Photographer. Martial arts master. Feel free to follow my Instagram/Twitter or contact me directly at my email.