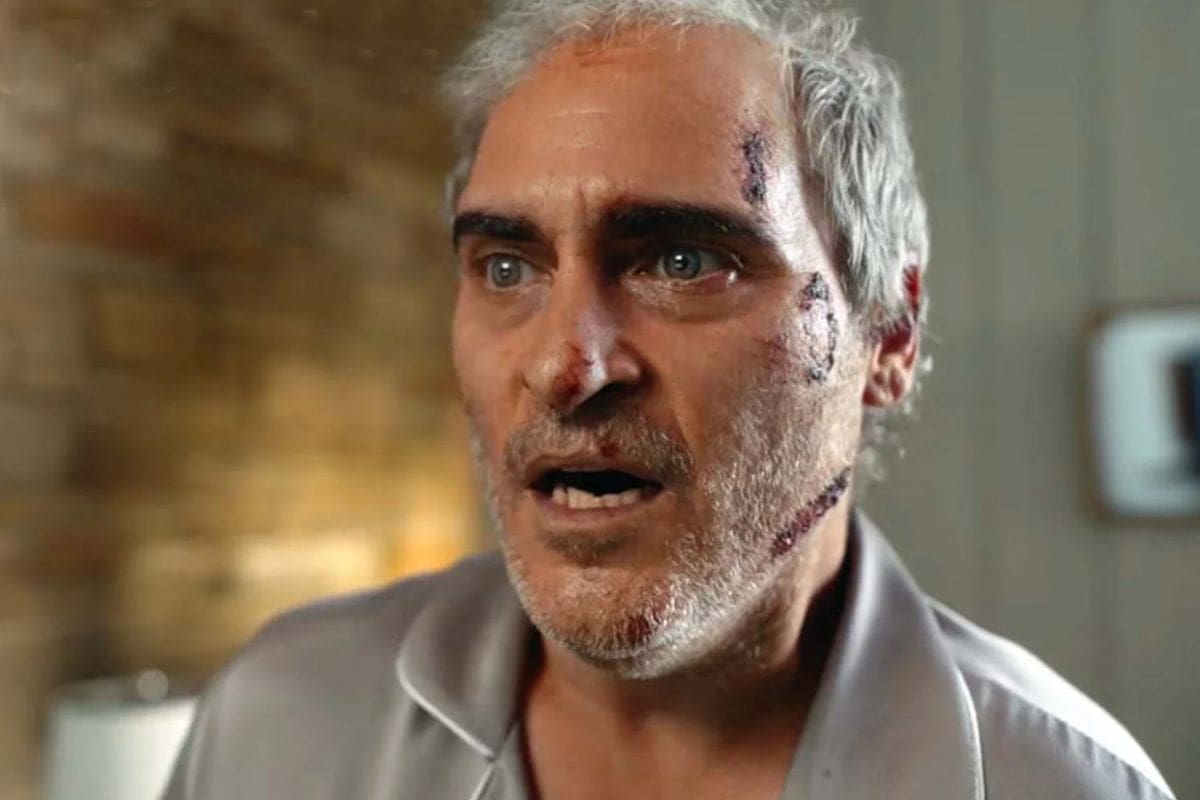 Ari Aster has an impressive resume. Hereditary and Midsommar are both films that bring something unique to the horror genre. He's made a name for himself for this uniqueness, similar to how Jordan Peele has become one of the biggest names in horror. Aster's latest film, Beau is Afraid is a slightly different take compared to what fans may be accustomed to.
First and foremost, Beau is Afraid is not a horror film. There's some moderate gore in a handful of scenes, along with some nudity and language to earn the film an R rating, but nothing that would really equate the film to horror. It's much more a comedy than anything else, but it's not an easy film to describe.
Beau is Afraid follows Beau Wassermann (Joaquin Phoenix) as he first attempts to visit his emotionally abusive mother, Mona (Patti LuPone). After his initial attempt fails miserably, Beau goes on a journey of revelation and complete craziness. This film is about as ambiguous as it gets, and will have audiences trying to figure out what's real and what's presumably just in Beau's head.
Joaquin Phoenix continues to prove he's one of the best actors working in Hollywood today, but he's not alone in Beau is Afraid. Grace (Amy Ryan) and Roger (Nathan Lane) are foster parents of sorts, with a deranged combination of children and patients, Toni (Kylie Rogers) and Jeeves (Denis Ménochet). Even Parker Posey shows up for an odd interaction with Beau at one point in the film.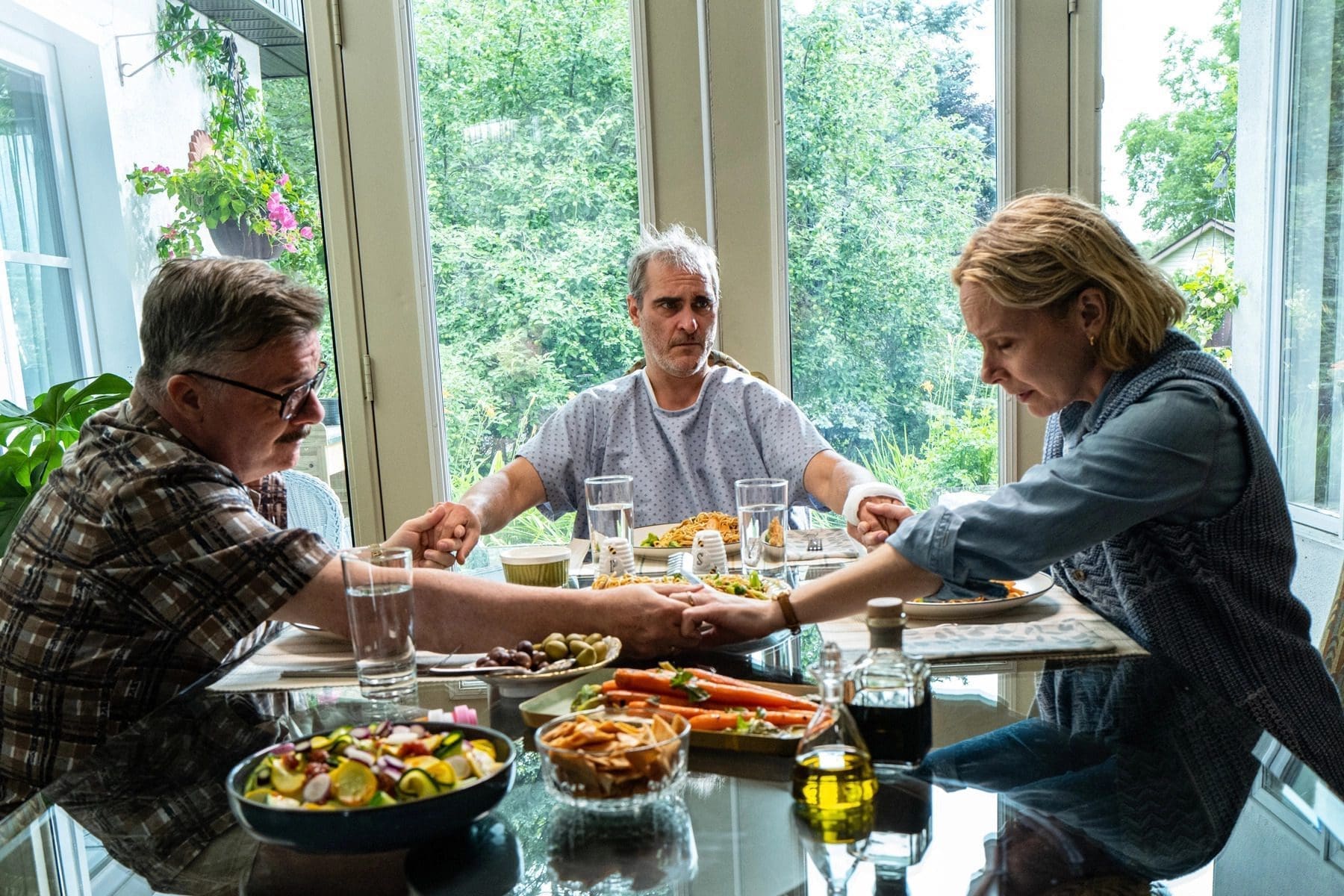 The entire cast is fully committed to the debauchery that occurs throughout the movie. Ari Aster really pulls the best out of his cast, and that helps to keep the audience engaged, even while they struggle to figure out what's going on. It's a testament to Aster's creative and directorial abilities, and it's something that not every actor would be able to pull off in convincing fashion.
As the title implies, Beau is afraid of a lot of things. He has irrational fears that manifest in what we can only assume are hallucinations. While the film is never clear about what's actually going on, it's a wild ride from start to finish with impressive cinematography on display. Everything about Beau is Afraid is completely ridiculous and equally unique in the current cinema landscape. Imagine watching Everything Everywhere All At Once, but while you're under the influence of magic mushrooms. Then you'll start to get an idea of how Beau is Afraid plays out.
Beau is Afraid is an intriguing character study, with some intense visuals. For the most part it's an entertaining film that will captivate audiences, but for some people that only will only last so long. One aspect of the film that works against its ambiguous plot is the fact that it's three hours long. Crazy things are constantly happening, but at some point you start to wonder what's behind all of these shenanigans.
After a couple of hours some moviegoers will get over all the craziness and wonder where the plot is going. With no real answer to that question, and no end in sight, some will certainly feel they've wasted three hours of their precious time. Others will be happy to have seen the film, but will have no desire to watch it a second time… ever. At the very least, it's likely Beau is Afraid will result in a very divisive reaction among moviegoers.
About Beau is Afraid
Synopsis: Following the sudden death of his mother, a mild-mannered but anxiety-ridden man confronts his darkest fears as he embarks on an epic, Kafkaesque odyssey back home.
Director: Ari Aster
Writer: Ari Aster
Stars: Joaquin Phoenix, Patti LuPone, Amy Ryan
Rated: R
Runtime: 2 Hours, 59 Minutes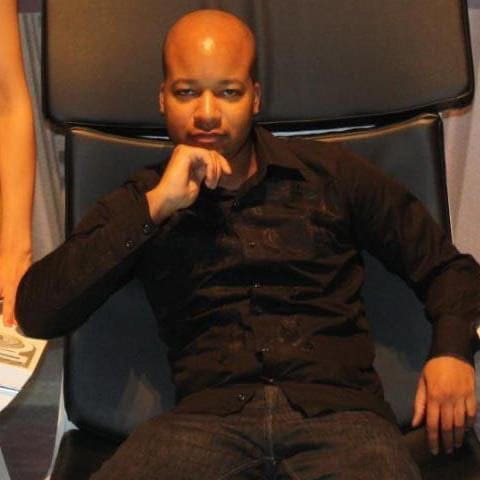 Bryan Dawson has been writing professionally since the age of 13. He started his career as a video game writer and has since worked for Random House, Prima Games, DirecTV, IGN, AOL, the British Government, and various other organizations. For GNN, Bryan taps into his passion for movies.