Blindspotting is a film that tackles many different aspects of modern society, from race relations to guns. It doesn't just deliver one side of these issues, it looks at problems from both sides and provides an eye-opening take on urban life in Oakland, CA. However, it's not a movie that bogs down the viewer with a message. It's perfectly paced, with just enough levity to provide an entertaining experience that doubles as a hard-hitting drama. This could be one of the best films of the year, so let's take a closer look in our Blindspotting review.
There's a lot going on in Blindspotting, but at the center of the film are lifelong best friends, Collin (Daveed Diggs) and Miles (Rafael Casal). The movie opens with a brief prologue in which Collin gets out of jail and begins a short probation period. After a quick jump to just a few days before Collin is off probation, we find him hanging out with Miles in a situation that could easily get him thrown back in jail. While Collin takes this situation very seriously, Miles has a different take, and it creates a humorous scene that helps set the tone for the entire movie.
It's not long before Collin finds himself in another precarious situation, as he witnesses an unarmed African-American being gunned down by a police officer. It's a scenario that hits close to home and something that Collin carries with him for the rest of the film. This is the power of Blindspotting; the ability to shift from humor to a life-changing moment in the blink of an eye.
Throughout the film Collin and Miles struggle with everyday life, their job at a moving company where Collin's ex-girlfriend works, their family lives, and what it's like to be Black or White in modern-day Oakland. There are some extremely tense moments that are very personal to the characters. Dramatic shifts in tone and circumstance cause scene after scene to start off light-hearted, only to become infused with emotion that grips the audience and rarely let's go.
It's not often that a film comes along that blends so much with so little. Collin deals with so many different situations throughout the film, yet it's Miles who may have the most to lose. The two have a refreshing chemistry that hasn't been seen on film in many years. It probably helps that Diggs and Casal wrote the movie in addition to starring in it. They understand the script and the emotions that need to be conveyed in each scene.
Blindspotting keeps you entertained throughout the full 95 minute runtime, with constant high notes to keep the audience alert and engaged. The humor is clear, but this isn't the comedy you'd find in a Marvel movie, this is humor that lightens an otherwise gut-punching reality check, and makes it a bit easier to digest. What happens when you're confronted with your biggest fear? Now, what happens when you turn the tables and look at it from the other side of the coin? Blindspotting answers these questions and many more as it stabs at the heart of the problem with modern America. If you see one movie of merit this summer, it needs to be Blindspotting.
About Blindspotting

Synopsis: Lifelong friends Daveed Diggs and Rafael Casal co-wrote and star in this timely and wildly entertaining story about the intersection of race and class, set against the backdrop of a rapidly gentrifying Oakland.
Director: Carlos López Estrada
Writers: Rafael Casal, Daveed Diggs
Stars: Rafael Casal, Daveed Diggs, Janina Gavankar
Rated: R
Runtime: 1 Hour, 35 Minutes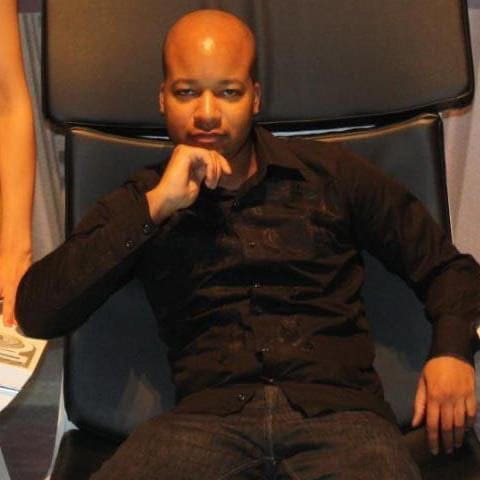 Bryan Dawson has been writing professionally since the age of 13. He started his career as a video game writer and has since worked for Random House, Prima Games, DirecTV, IGN, AOL, the British Government, and various other organizations. For GNN, Bryan taps into his passion for movies.