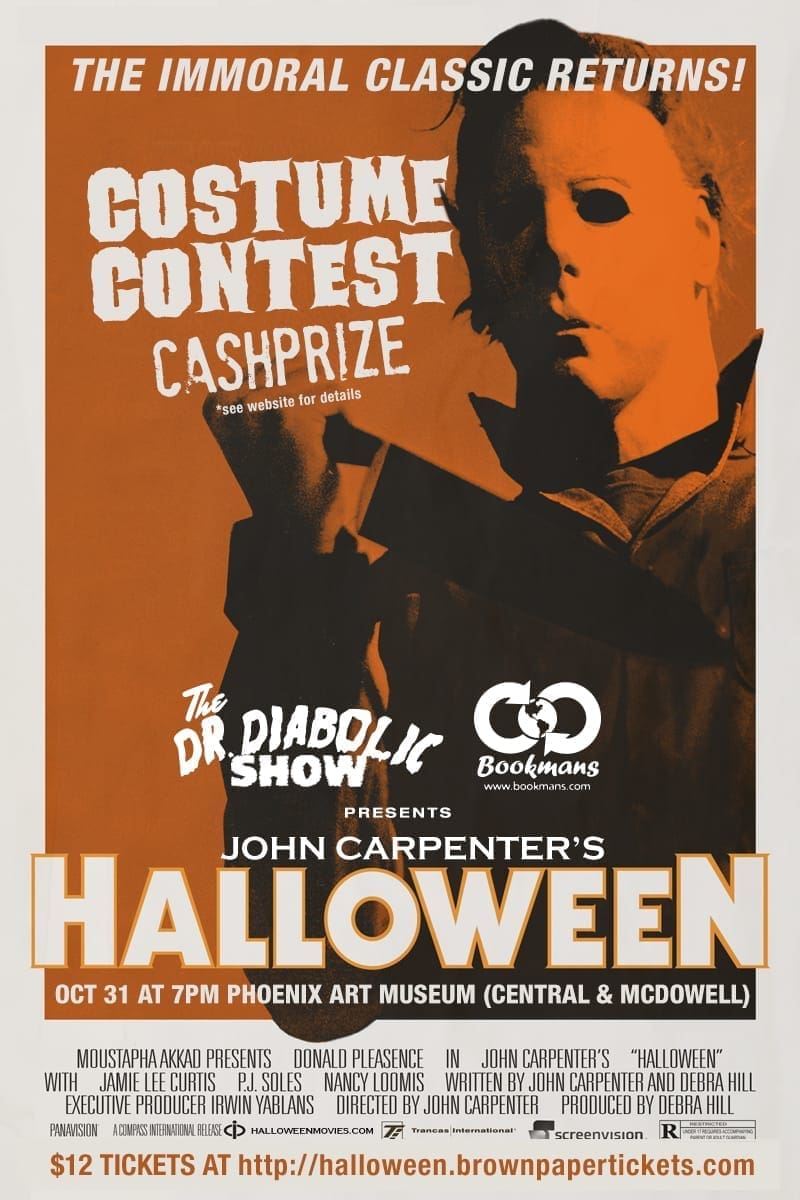 Digitally remastered and on the big screen plus Costume Contest with Cash Prize
Dr. Diabolic, Phoenix's newest horror host will present a screening of the 1978 John Carpenter horror film Halloween on October 31 at 7pm, in Phoenix Art Museum's Whiteman Hall. Prior to the screening there will be a Halloween Costume Contest where the winner will be awarded a cash prize. Museum admission is complimentary; tickets to the event are $12 and will be available at the entrance to Whiteman Hall and online at http://halloween.brownpapertickets.com/.
Patrons are encouraged to dress to impress in their best Halloween garb. Costumes must follow these guidelines – no masks, no weapons, no nudity. No harmful or potentially harmful substances will be allowed. This can include, but is not limited, to: water, silly string, flames, fireworks, cigarettes, and any other substance that can be fired, launched, or dripped. Everything that comes on stage with you should leave with you.
This fall, Compass International Pictures, Trancas International Films, and Screenvision turn back the clock to October 1978 in the sleepy town of Haddonfield, Illinois for John Carpenter's immortal classic, Halloween. On October 31, the original genre-defining horror masterpiece graces the big screen once again and will be presented in a striking new HD transfer and 5.1 audio.
Michael Myers has spent the last 15 years locked away inside a sanitarium under the care of child psychiatrist Dr. Sam Loomis. On October 30, 1978, Myers escapes and makes his way back home to Haddonfield, turning a night of tricks and treats into something much more sinister for three young women. Dr. Loomis is their only hope, but will he find his shadow-dwelling patient in time?
This presentation of Halloween will include an exclusive documentary short written and directed by Fangoria's Justin Beahm, You Can't Kill The Bogeyman: 35 Years of Halloween, focusing on the undeniable impact the film, and series, has had on culture and the genre.
Presented with support from Bookmans Entertainment Exchange.

For media, contact media@drdiabolicshow.com.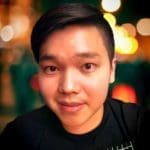 he/him • aapi • photographer • journalist • podcaster • geek • martial artist • foodie • social activist • gemini • gryffindor • dj • cinephile • gamer • traveler • intj