Dynamite Entertainment is proud to announce the October release of In Search of Lost Dragons, a gorgeous illustrated storybook that captures glimpses of the majestic flying reptiles hiding throughout our world.  For the first time ever, the sensational French art book by celebrated storytellers Elian Black'Mor and Carine-M is adapted to English in a luscious, full-color, and oversized hardcover, presenting over 200 pages of dragon illustrations and Victorian-style sketches with a captivating accompanying narrative.
Originally published in France as Sur La Piste Des Dragons Oublies, this fantastic adventure follows an intrepid illustrator and reporter's  journeys from Europe through the Middle East and finally to Saigon in search of the dark caverns and mountaintop perches where the elusive winged serpents dwell.  With the gift of seeing the invisible, our explorer friend records each encounter in a journal of gorgeous, fully painted artwork, capturing every majestic and fearsome visual detail of the scaly behemoths, and accompanies his findings with snippets of local lore as evidence that these hidden beasts continue to shape the world in ways we may never expect.
With its insightful journal entries, newspaper clippings, and incredible paintings and sketches, In Search of Lost Dragons is an experience that fully immerses the reader in a realm of magic and mythology, hidden in the far-off reaches of our own world.  Art enthusiasts will especially marvel at the hardcover's numerous fold-out pages, displaying larger dragon illustrations that measure approximately 24 inches in length.
"Reading In Search of Lost Dragons is a joyously overwhelming experience," says Keith Davidsen, Marketing Manager of Dynamite.  "Flipping through its pages, you can almost feel the same wonder and amazement as its narrator upon his discovery of a long-lost, beautiful beast.  It's full of warmth and wit, and its paintings are breathtaking.  We are proud to bring this masterpiece across the Atlantic for English language audiences to enjoy, and feel very strongly that Lost Dragons would be a perfect holiday gift item for each of the fantasy fans in our lives."
In Search of Lost Dragons will be solicited in Diamond Comic Distributors' August Previews catalog, the premiere source of merchandise for the comic book specialty market, and slated for release in October.  Fantasy fans are encouraged to reserve copies of In Search of Lost Dragons with their local comic book retailers, or by placing preorders through online booksellers.





"LIKE" DYNAMITE'S FACEBOOK PAGE TODAY!
http://www.facebook.com/dynamitecomics
Join the conversation on Dynamite Entertainment's twitter page at http://twitter.com/DynamiteComics.
To find a comic shop near you, call 1-888-comicbook or visit http://www.comicshoplocator.com/.
For art and more information, please visit: http://ww.dynamite.com/.
About Dynamite Entertainment:
Dynamite was founded in 2004 and is home to several best-selling comic book titles and properties, including The Boys, The Shadow, Red Sonja, Warlord of Mars, Bionic Man, A Game of Thrones, and more.  Dynamite owns and controls an extensive library with over 3,000 characters (which includes the Harris Comics and Chaos Comics properties), such as Vampirella, Pantha, Evil Ernie, Smiley the Psychotic Button, Chastity, and Peter Cannon: Thunderbolt.  In addition to their critically-acclaimed titles and bestselling comics, Dynamite works with some of the most high profile creators in comics and entertainment, including Kevin Smith, Alex Ross, Neil Gaiman, Andy Diggle, John Cassaday, Garth Ennis, Jae Lee, Marc Guggenheim, Mike Carey, Jim Krueger, Greg Pak, Brett Matthews, Matt Wagner, Gail Simone, Steve Niles, James Robinson, and a host of up-and-coming new talent.  Dynamite is consistently ranked in the upper tiers of comic book publishers and several of their titles – including Alex Ross and Jim Krueger's Project Superpowers – have debuted in the Top Ten lists produced by Diamond Comics Distributors.  In 2005, Diamond awarded the company a GEM award for Best New Publisher and another GEM in 2006 for Comics Publisher of the Year (under 5%) and again in 2011.  The company has also been nominated for and won several industry awards, including the prestigious Harvey and Eisner Awards.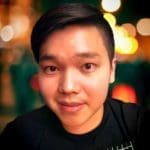 he/him • aapi • photographer • journalist • podcaster • geek • martial artist • foodie • social activist • gemini • gryffindor • dj • cinephile • gamer • traveler • intj