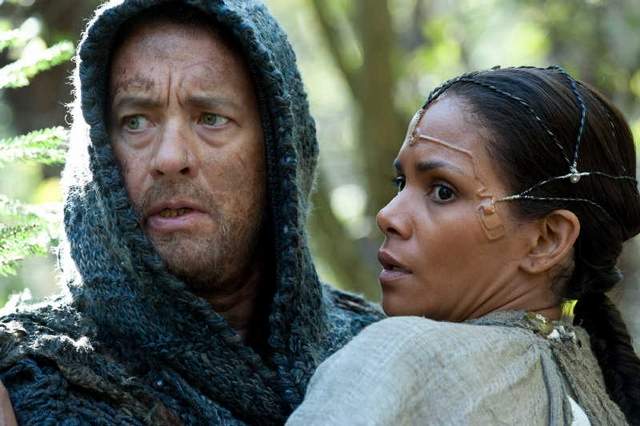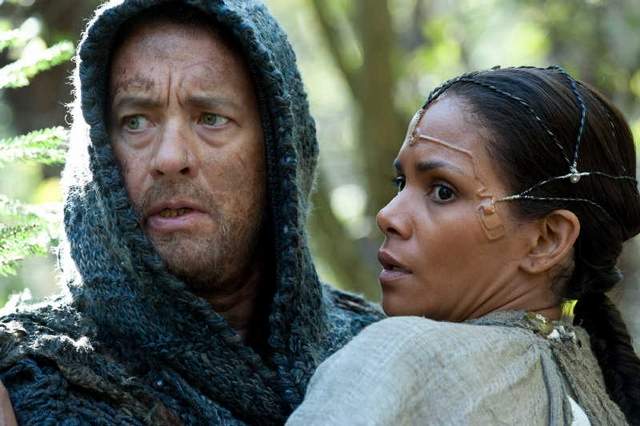 Article courtesy of Julie Hinds of Detroit Free Press/Gannett.
Two-time Oscar winner and all-around nice guy Tom Hanks is the big-screen everyman of our generation. That's why it's so unexpected to find him starring in what could be the most divisive film of the year.
"Cloud Atlas," which opens Friday, has already provoked a love-it-or-hate-it reaction among cinema lovers. It earned a lengthy and enthusiastic standing ovation at the Toronto International Film Festival. But the early critical buzz has been all over the map. It's either a masterpiece or a mess, depending on who's buzzing.
One thing is clear. The nearly three-hour "Cloud Atlas" seems destined to be one of the most-talked-about films of a particularly strong holiday season, no small feat considering that Steven Spielberg's "Lincoln," Ang Lee's "Life of Pi," Peter Jackson's "The Hobbit," and Tom Hooper's "Les Miserables" are also on the schedule.
Hanks is the perfect ambassador for such a movie, however, because he understands perfectly that it defies capsule descriptions. "Everybody will be like, 'So what's it about?' Ah geez, sit down. Lemme get some coffee and we'll talk for a couple of hours. I'll tell you what the movie's about," he says genially by phone.
Adapted from the novel by David Mitchell, "Cloud Atlas" tells six separate stories that range from the mid-19th-Century South Pacific to a dystopian future where a version of English is spoken that's as different from today's as Shakespeare's is from the modern tongue.
Instead of being told one after the other, these stories are sliced and diced as if a Veg-O-Matic did the film editing and then pieced back together in seemingly random order — but only seemingly, because there is a cosmic logic and karmic meaning underlying the entire structure.
And did we mention that Hanks, Halle Berry, Hugh Grant, Jim Broadbent, Hugo Weaving and the other actors play multiple roles, sometimes assuming different races, nationalities and genders as necessary?
Not since 1968's "2001: A Space Odyssey" has a film played as fast and loose with traditional narrative forms. It was this epic challenge that made "Cloud Atlas" attractive to Hanks, who keeps a poster of Stanley Kubrick's trippy sci-fi classic in his office.
The 56-year-old actor says his initial encounter with the project was a phone meeting with siblings Lana and Andy Wachowski of the "Matrix" film series and Tom Tykwer of "Run, Lola, Run," who teamed up as co-directors.
Hanks agreed to read a script that, they warned, was a little hard to decipher. "Much like the audiences that I've seen it with, there is a moment of 'Huh? What's happening here?' And then eventually lights start going off in everybody's mind. It certainly did in mine. About 30 pages into it, I understood what the connections were and the remaining 100 or so pages went by like wildfire," he recalls.
Hanks met with the directors at his office in Los Angeles. The conversation drifted to "Moby Dick," which he was just finishing for the first time and which he jokingly refers to as his summer reading assignment.
As they discussed how controversial Herman Melville's classic novel was to 1850s readers, Lana Wachowski said that their ambition was to take the audacity of "Moby Dick" and marry it with "2001: A Space Odyssey," the movie from the poster on the office wall.
"Well, I'll just hear that and I say, 'I'm in,' " says Hanks. "I didn't understand '2001: A Space Odyssey' when I (first) saw it."
At this, Hanks pauses to talk to his staff. "Hey, somebody, go on the Internet and find out what won best picture the year of '2001: A Space Odyssey.' I think it was 'Oliver!' " A few minutes later, his memory is proved right. "Hold on, we have an answer. It was 'Oliver!' Not bad!"
The old-fashioned musical's 1Oscar win in 1969 drives the point home. "There's a huge difference between those two films," he continues. "There's also a huge difference between the lasting legacy of those two films."
Hanks says he relished the challenge of playing multiple characters in the movie, which uses the device to essentially convey the karmic evolution of mankind and how the choices that people make can help move the human condition forward or backward.
The task was liberating because it defied the usual rule that you get to play one character in a movie, or, in most Hanks films, one decent, determined character. Here, he's a devious 19th-Century doctor, a self-loathing futuristic goat-herder named Zachry and a brutal modern-day British author named Dermot Hoggins, among others.
"They're all like courses of the same meal and you like some more than others. Certainly Dermot Hoggins was magnificent. How often do you get to be filled with that much violence and anger?" he notes, referring to the character he was impersonating Friday on "Good Morning America" when he accidentally dropped an F-bomb.
"Cloud Atlas" seems in tune with Web patterns of information consumption, which encourage skipping back and forth between screens instead of deep dives into one text. But the message holds old-school truths, according to Hanks, including this one: Works of art and creativity can alter the lives of people now and in the future.
"Come on now, that's pretty great stuff," he says.
He also thinks the six stories in the film represent lively genres like drama, comedy, action and historical epic. "We're all essentially remaking some version of 'Medea' by way of 'Richard III' by way of 'The Great Train Robbery' by way of 'Casablanca' by way of 'I Love Lucy.' We're all taking a version of that and turning them into new stories."
Hanks (a baseball fan who was rooting for the Detroit Tigers during the Tigers-Yankees pennant race) has the future on his mind. Besides "Cloud Atlas," he recently debuted "Electric City," a futuristic sci-fi Web series for Yahoo he started writing in 2003 on a portable mechanical typewriter. And he's hip to the world of social media, having accumulated more than 5 million Twitter followers.
His vision of the future is that technology and Web connectedness will increasingly allow artists and great thinkers to produce their own works without waiting for support from studios or media gatekeepers. Interestingly, "Cloud Atlas" represents a wave of that future. It's being called the most expensive indie film ever because most of its $100 million-plus budget was raised independently, according to the Hollywood Reporter.
"You no longer have the luxury of saying, 'I got this great idea, if only I could get permission to do it.' You're just going to have to go ahead and do it."
Hanks views the coming glut of creativity as "both fantastic and an absolute mess." But he's not afraid of a crowded consciousness or jammed fiber optic lines, just as he wasn't fearful of tackling "Cloud Atlas."
"It's another version of how great and horrible the future always seems to be," he says. "The future is always one damn thing after another."
Contact Julie Hinds: 313-222-6427 or jhinds@freepress.com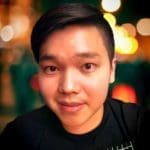 he/him • aapi • photographer • journalist • podcaster • geek • martial artist • foodie • social activist • gemini • gryffindor • dj • cinephile • gamer • traveler • intj