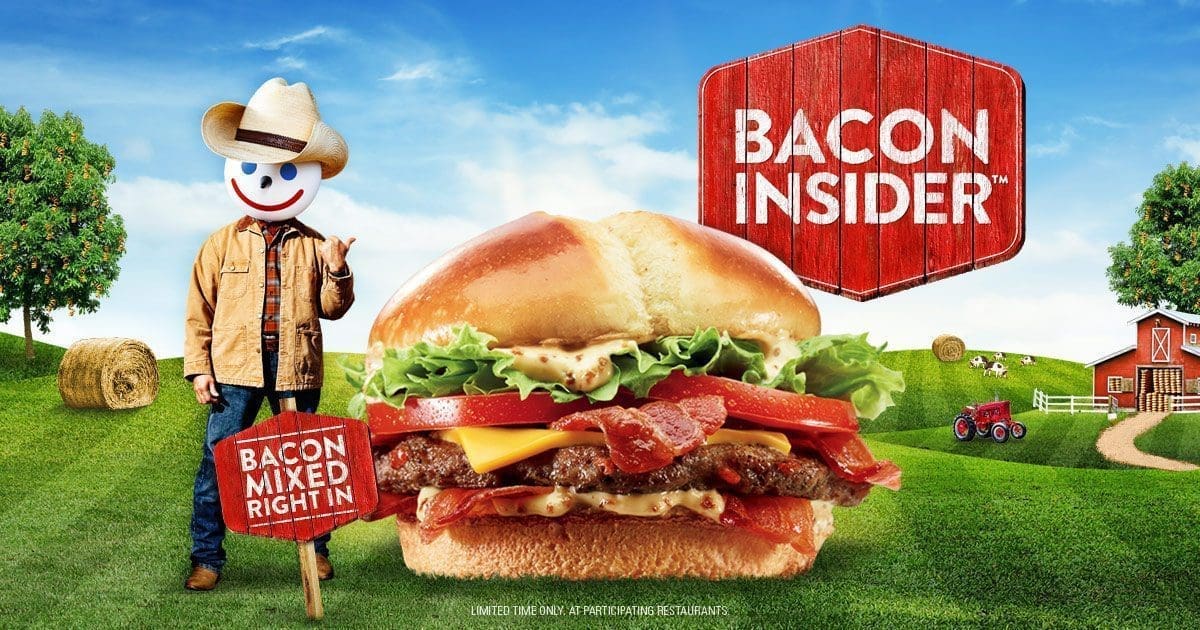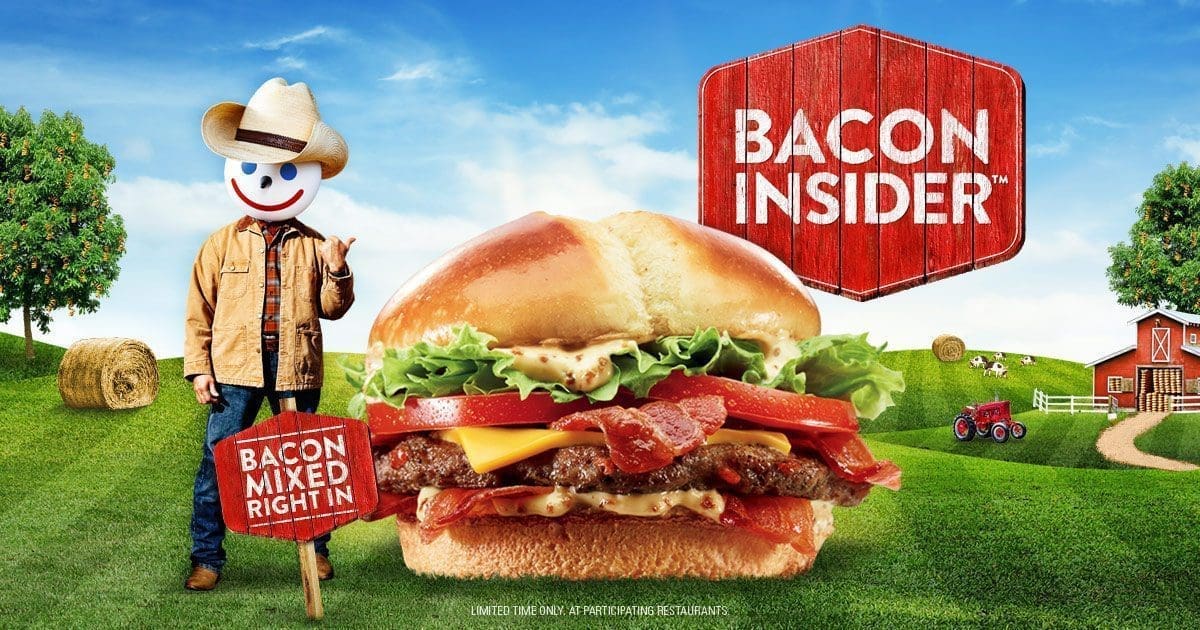 The discovery of bacon has brought clarity and wisdom to mankind.  When one awakens and feels groggy or irritable, the mere aroma of bacon calms the nerves and encourages you to conquer the day. It is no wonder that Jack In The Box decided to place this hallowed ingredient into every inch of their new sandwich.  The Bacon Insider Burger.
The description itself will surely peak your curiosity. Housed within the new brioche bun, you will be rewarded with a juicy beef patty containing several bacon pieces mixed right in.  Then sandwich this patty between six half-slices of hickory smoked bacon topped with a creamy bacon mayo sauce. We finish the sandwich off with lettuce, tomato, and American cheese.
The Bacon Insider is available for a limited time only at participating Jack In The Box restaurants. With the cooperation of Jack In The Box, we are being given the opportunity to taste this new sandwich and that review will be forthcoming. If you are inclined to have a burger soon, and you couldn't possibly consider having it without bacon, you now have a very enticing choice.
Also be on the lookout for the bork.