Jim Lee, the Publisher and Chief Creative Officer of DC has been promoted to President of the iconic comic book brand.
He will report to Pam Lifford, President of Global Brands, Franchises, and Experiences at Warner Bros. Discovery, who announced the promotion Wednesday.
The renowned artist, author, and editor will maintain his primary roles as Publisher of DC Comics, managing all of the creative teams, as well as spearheading creative initiatives to incorporate DC's library of characters and stories across all Warner Bros. Discovery platforms.
When Jim Lee joined DC in 1998, he was in charge of several successful publishing projects, most notably Rebirth and The New 52. This revamp included the creation of new and more modern costumes for iconic DC characters such as Batman, Superman, and Wonder Woman.
Jim Lee was born in Seoul, South Korea, but moved to St. Louis, Missouri, at a young age. After obtaining a BA in Psychology from Princeton University, he started his professional journey at Marvel Comics. His work on 1991's X-Men No. 1 is still the highest-selling single-issue comic to date.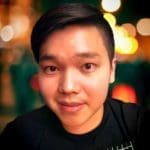 he/him • aapi • photographer • journalist • podcaster • geek • martial artist • foodie • social activist • gemini • gryffindor • dj • cinephile • gamer • traveler • intj