Venus and Serena Williams are the biggest stars in tennis, and arguably the biggest sports figures in the world. They have dozens of Grand Slam titles between the two of them, but the upcoming Warner Bros. release of King Richard doesn't focus on the two tennis stars. Instead, the new film follows their father, Richard Williams, and how he raised the girls to be the best tennis players in the world.
It's important to understand that while King Richard heavily features Venus (Saniyya Sidney) and Serena (Demi Singleton), this is not their story. This is the story of Richard Williams (Will Smith) and how he took his young daughters from the ghettos of Compton, CA to the world tennis stage. It begins when the oldest of the two sisters, Venus, was not even 10 years old and ends a mere four years later. The film does not cover much history beyond Venus Williams' first professional tennis tournament, and that's by design.
Much of the mainstream media saw Richard Williams as an overbearing father. However, that isn't how his wife and five children saw him. King Richard tells the story of Richard Williams overcoming the poor neighborhoods of Compton, hustling to get Venus and Serena the tennis coaching they needed, and getting his family to a better place.
Every single performance in King Richard is astounding. In many instances these performances make the movie feel more like a documentary than a dramatized film. Of these performances, Jon Bernthal's take on famed tennis coach, Rick Macci, and Aunjanue Eillis' portrayal of Richard's wife, Oracene Williams stand at the top. Bernthal especially shows range going from Lee Iacocca in Ford v Ferrari and Johnny Soprano in The Many Saints of Newark, to an energetic, Floridian tennis coach.
While Will Smith embraces his role as Richard Williams, his slight lisp can be distracting at times. It's a relatively accurate depiction of the real Richard Williams' lisp, but it's hard to shake the fact that this is Will Smith with a lisp, despite the tremendous acting chops on display. Smith was famously open to hours of makeup to fully embody the role but was denied. The additional makeup to make the character look less like Will Smith and more like Richard Williams probably would have removed the distraction of Will Smith with a lisp.
While only two professional matches are played in the movie, King Richard goes out of its way to showcase the extended bathroom break Arantxa Sanchez-Vicario took against Venus in only her second professional match. At the time, the media didn't make a big deal out of this. Tennis rules have been adjusted, but if a similar instance happened today, it would likely be a source of outrage.
It's difficult to find fault in King Richards. Some early portions of the film have pacing issues, especially before the family moves from California to Florida. This caused the nearly two-and-a-half-hour runtime to feel much longer. However, outside of the pacing and the minor Will Smith distraction, this film was perfectly executed.
There are bound to be Venus and Serena fans who wish to see more of the duo as they rose to tennis stardom. Perhaps at some point in the future, there will be a high-budget feature film about the sisters, but this is not that film. If you take King Richard at face value, it's one of the better-dramatized sports films based on real events, and will likely garner some awards attention.
About King Richard
Synopsis: A look at how tennis superstars Venus and Serena Williams became who they are after the coaching from their father Richard Williams.
Director: Reinaldo Marcus Green
Writer: Zach Baylin
Stars: Will Smith, Aunjanue Ellis, Jon Bernthal
Rated: PG-13
Runtime: 2 Hours, 18 Minutes
Releases: November 19th, 2021 (USA)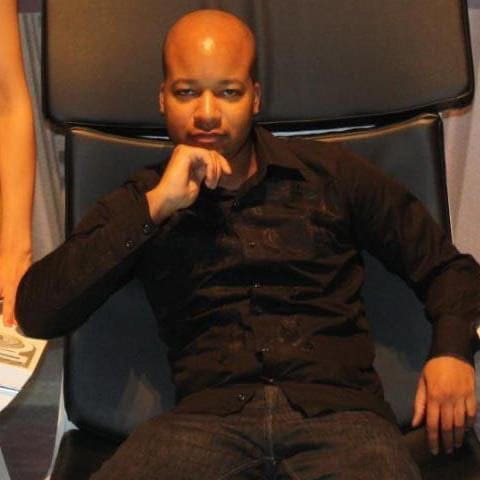 Bryan Dawson has been writing professionally since the age of 13. He started his career as a video game writer and has since worked for Random House, Prima Games, DirecTV, IGN, AOL, the British Government, and various other organizations. For GNN, Bryan taps into his passion for movies.