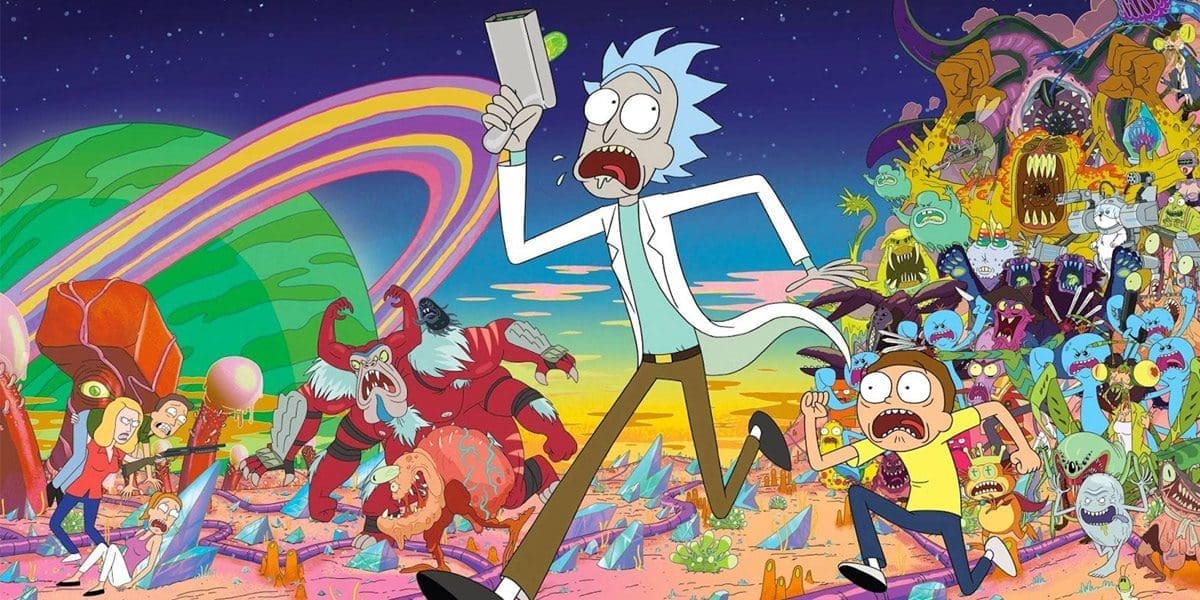 THIS IS NOT A JOKE!
Rick and Morty is NOW AIRING it's premiere episode on AdultSwim.com!
The new season will air this summer but the first episode is currently streaming on their website. And it couldn't have been on a more appropriate day than April Fools. After much anticipation from teasers, behind the scenes and even Rickrolling us fans, Adult Swim decided to air their new episode without much warning or promotion.
Nathan Fillion guest stars in this episode as an intergalactic prison guard.
Go watch it now! It will be streaming on repeat the rest of the day, so you can stop bothering them now!
Rick and Morty is Adult Swim's most scientifically accurate animated comedy. Created by Justin Roiland and Dan Harmon, it catalogues the bizarre misadventures of a bored scientific genius/drunkard and his socially awkward grandson, Morty. Their exploits tend to have unintended consequences for Morty's dysfunctional family, especially his unfailingly mediocre father, Jerry. Watch Rick and Morty battle everything from interdimensional customs agents to Cronenberg monsters.
Full-time geek. Journalist. Photographer. Martial arts master. Feel free to follow my Instagram/Twitter or contact me directly at my email.