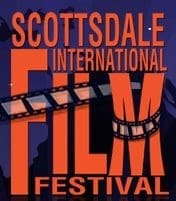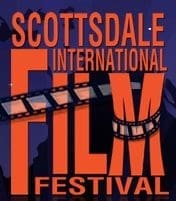 OUTSTANDING FILMS RESULT IN SOLD OUT OPENING NIGHT AND HUGE SUCCESS FOR 2012 SCOTTSDALE INTERNATIONAL FILM FESTIVAL!
SCOTTSDALE, AZ —  Over the last few years the attendance for the Scottsdale International Film Festival has steadily increased, and in its 12th year, things were no different, which was reflected in the sold out opening night celebrations. And by the time the closing night ceremonies on October 9th commenced, 8,500 people had visited the Harkins Shea 14 theatre to see 38 different films from around the globe, many of which had their Arizona premiere at the Festival. After a dozen years, the Festival continues to be a destination event and catalyst for connecting diverse filmmakers from around the world with film lovers in a fresh, thought-provoking, and enduring community of support.
The Festival took place from October 5-9 at the Harkins Shea 14 Theatre and consisted of 69 screenings, many of which were sold out. The opening night film THE EYE OF THE STORM, was one such sold out screening, and one of the films to have its Arizona premiere at the Festival. This Australian film starring Geoffrey Rush, Charlotte Rampling and Judy Davis, was presented at the Festival by director Fred Schepisi, who also answered questions from the audience after the film.
Some other films to have their Arizona premieres included SHADOW DANCER starring Clive Owen, STRUCK BY LIGHTNING written by and starring Chris Colfer of "Glee", Dustin Hoffman's directorial debut QUARTET, and the closing night filmTHE SESSIONS, starring Helen Hunt and John Hawkes.
The Audience Award-winning film was a documentary called NICKY'S FAMILY. The film is an emotional retelling of the remarkable efforts one man took to rescue 669 Czech children from death during WWII. While this emotional journey of sacrifice is moving in its own right, the greater value of director Matej Mináč's work is the exploration of where the survivors are now. The themes of self-sacrifice and humility are the backbone of this film.
The Scottsdale International Film Festival continues to strive to bring meaningful films to the Valley, and over the past 12 years, has showcased more than 350 films to over 71,500 attendees from more than 60 nations.
"The 2012 edition of the Festival was a smorgasbord of films meant to satisfy a broad range of interests and tastes," says Festival Director Amy Ettinger. "There were smaller films for the appreciative, daring cineaste; and bigger, more mainstream films which reveal the burgeoning of the commercial market—a wonderful mix of film genres from light-hearted comedies to period dramas, chosen from all corners of the world." She looks forward to expanding on the Festival's success in its 13th season next year, with another great slate of films.
For a full festival recap go to www.ScottsdaleFilmFestival.com.  For information regarding sponsorship please contact Amy Ettinger at Amy@ScottsdaleFilmFestival.com.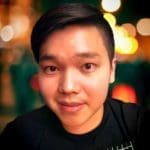 he/him • aapi • photographer • journalist • podcaster • geek • martial artist • foodie • social activist • gemini • gryffindor • dj • cinephile • gamer • traveler • intj