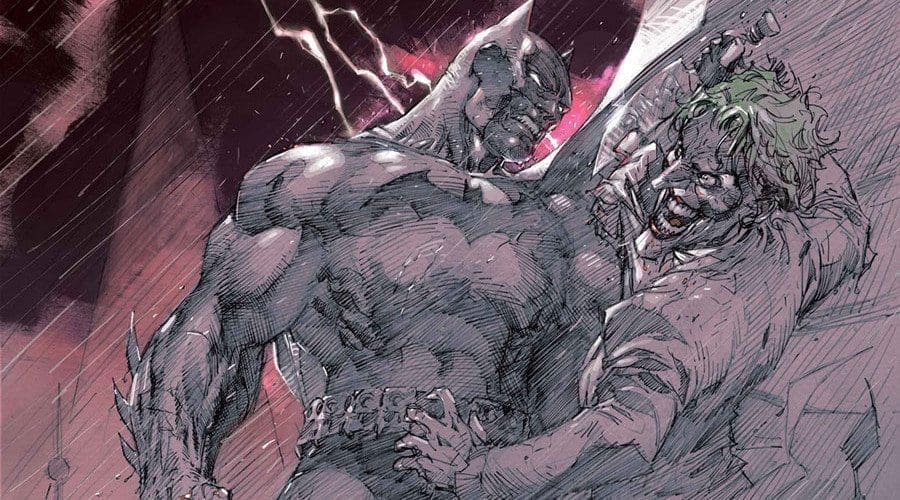 The September Previews have arrived and that means it is time for everyone to get a glimpse into the future to see what will be happening in two months time!
Here are the ten titles that I think are going to be worth some notice when they come out in November!
1. Kingsway West #1, Page 61, Dark Horse, Writer: Greg Pak, Artist: Mirko ColakIn the catalog there is one picture available for a sneak peek. In that picture you see people chasing the main protagonist while riding giant demonic looking jackalopes as he simply laughs. Its a wild west story with magic, and monsters. There is, of course, a lady who needs his help but Kingsway West, the main protagonist mentioned earlier, just wants to find his wife.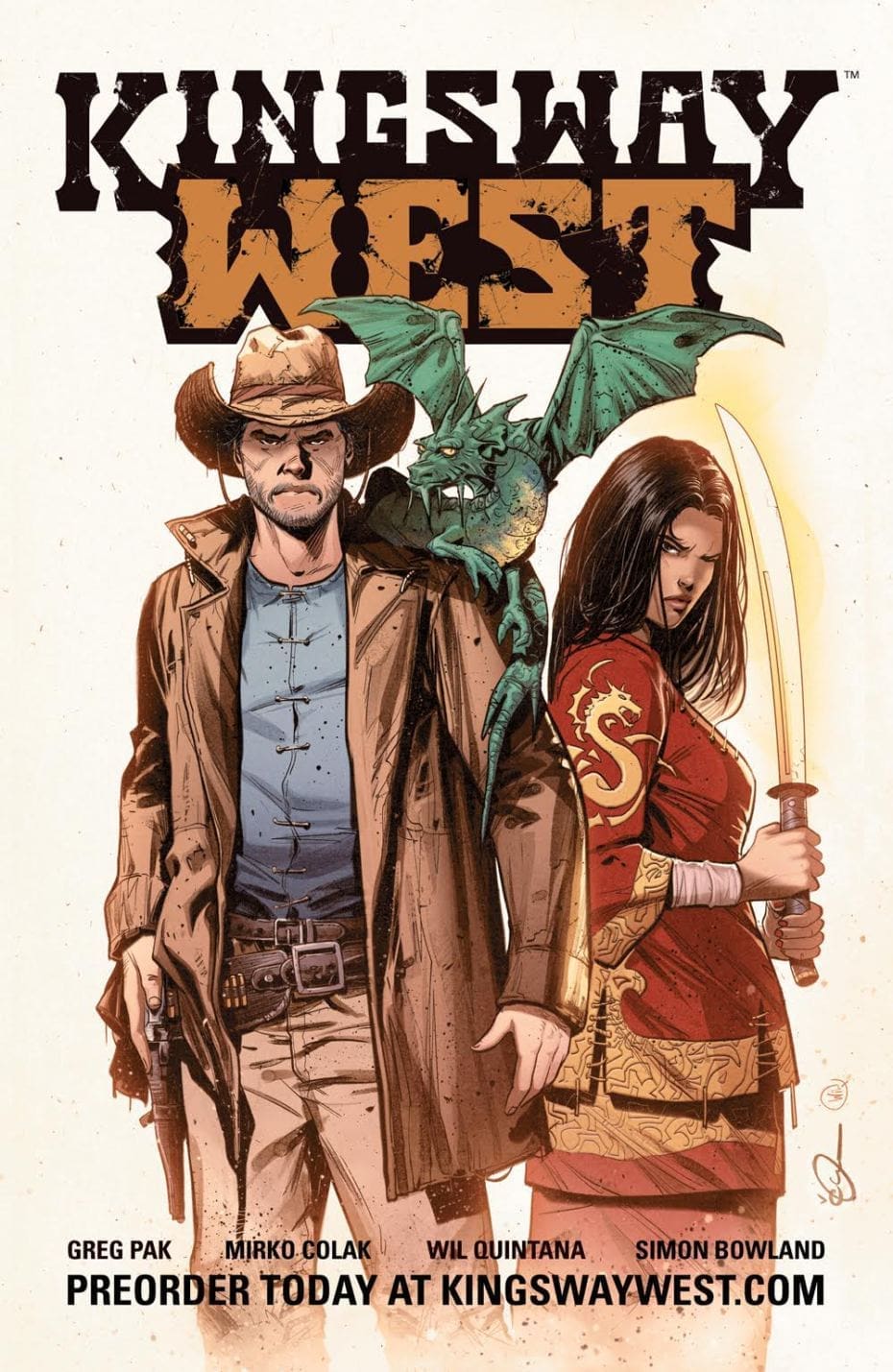 2. Batman: Europa #1, Page 73, DC, Writers: Matteo Casali and Brian Azzarello, Artist: Jim LeeThe only hope Batman has to defeat a virus for which there is no cure, is to work with the Joker! This is a four issue miniseries that drags the pair of enemies across Europe. Together, the two enemies must find the answer before time runs out.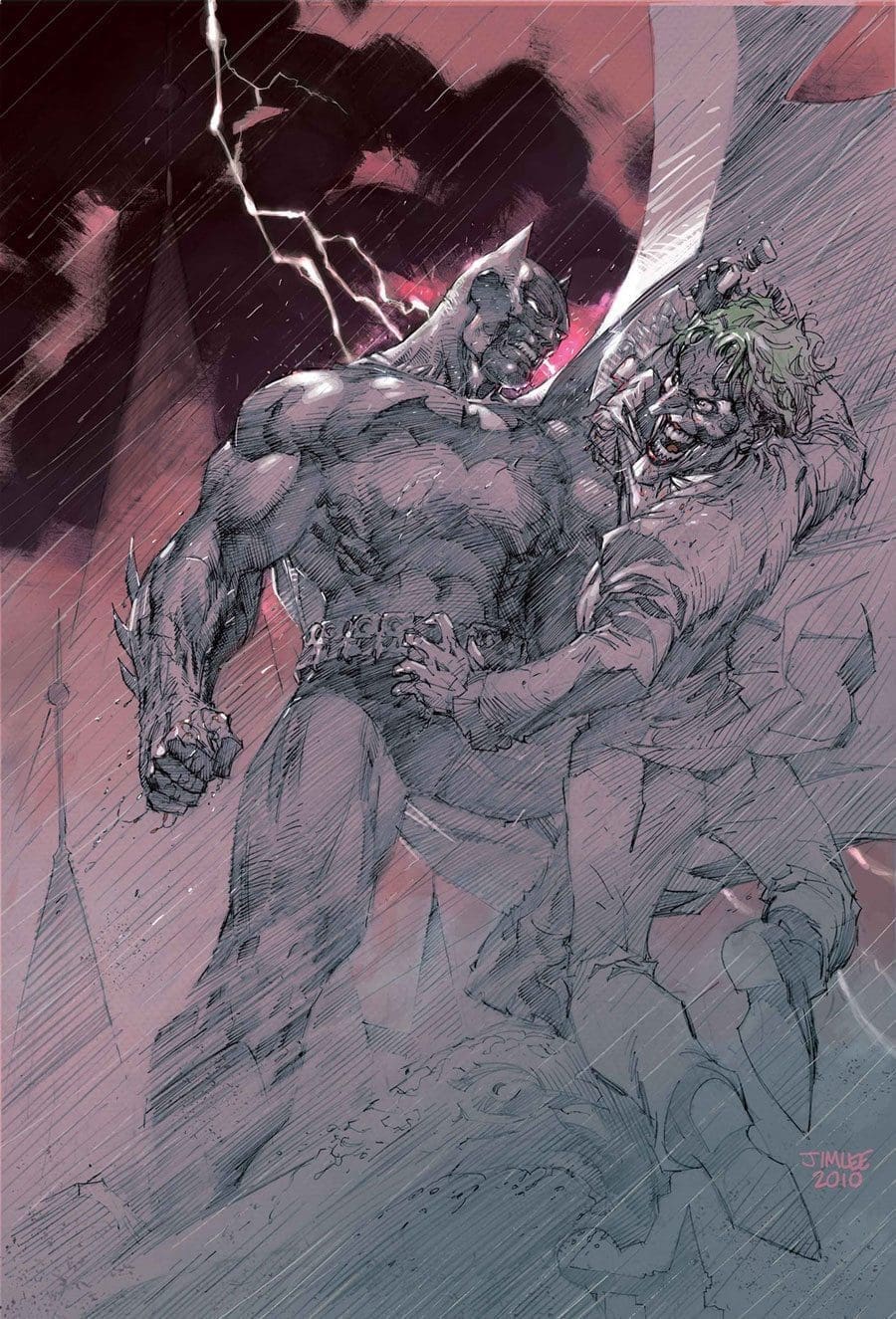 3. Unfollow #1, Page 132, Vertigo, Writer: Rob Williams, Artist: Michael DowlingA dying social media mogul leaves billions to split between 140 random people. Of course, to receive this inheritance the 140 chosen people have to be alice at the moguls time of death. This thriller is definitely one to look at.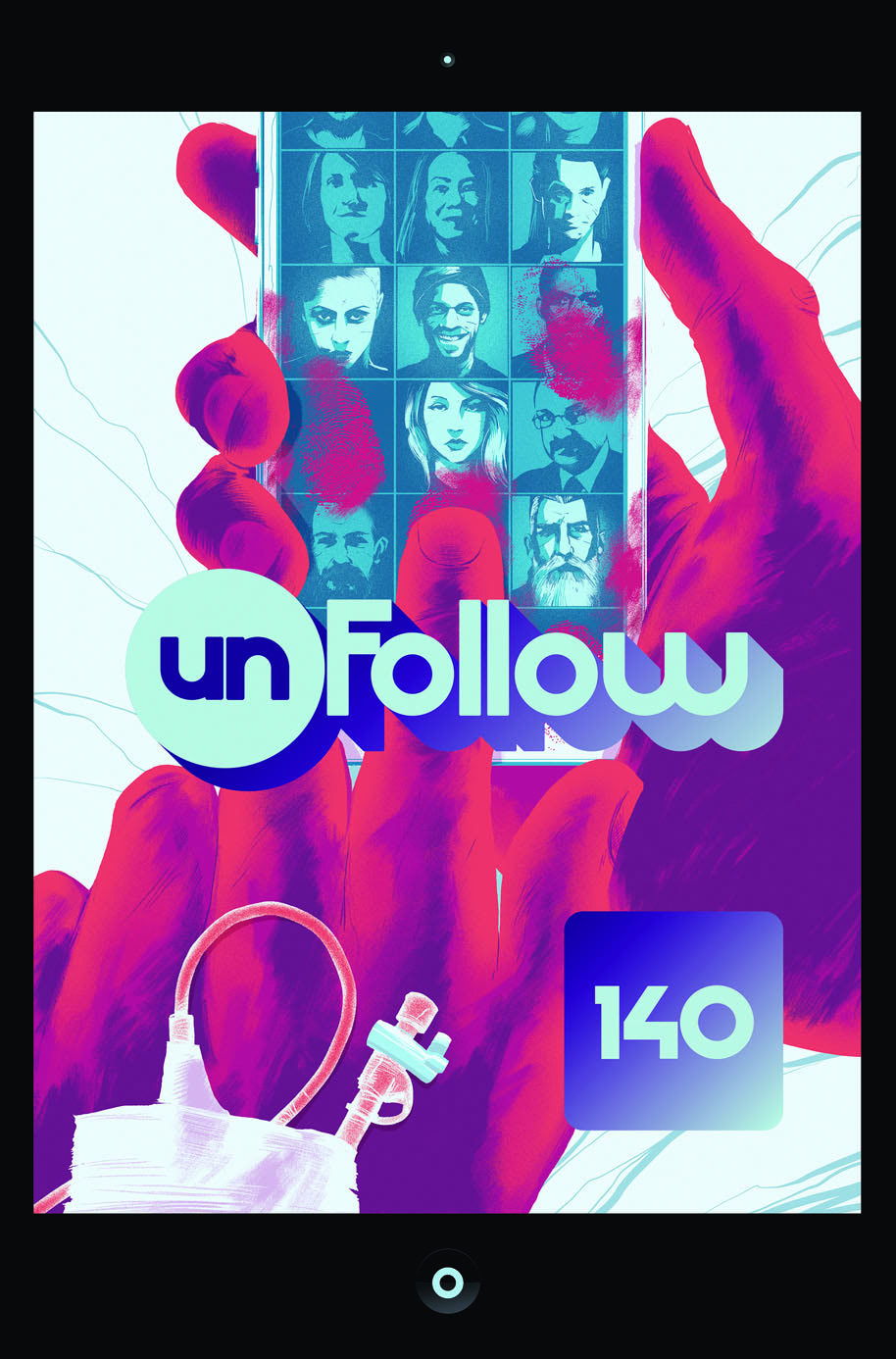 4. Ghostbusters Annual 2015, Page 157, IDW, Writer: Erik Burnham, Artist: Dan SchoeningIn the double-sized annual we find Ray, Peter, Winston and Egon taking a trip down memory lane as they clean up the firehouse after their most recent supernatural attack. We are promised bloodcurdling coffee breaks, extraterrestrial divination, esoteric tomes and occult lore!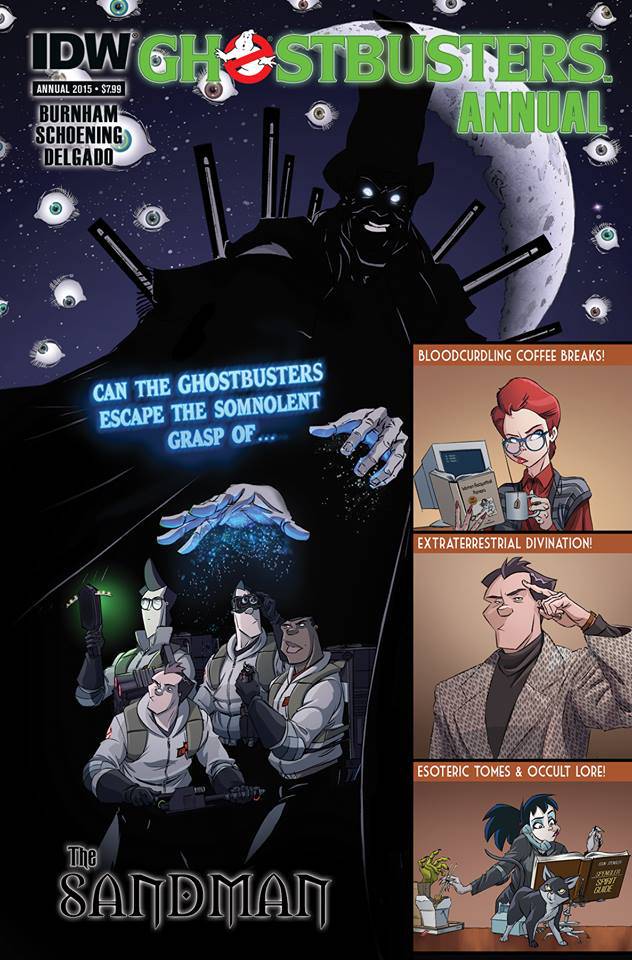 5. Monstress #1, Page 186, Image, Writer: Marjorie Liu, Artist: Sana TakedaThis is marketed as steampunk meets Kaiju in a fantasy epic. We are introduced into a world in the midst of a devastating war between human and otherworldly forces. The main character is a girl who has a psychic link to a monster of tremendous power, surrounded by powerful people. The first issue will have 66 pages without ads to introduce us to this new world.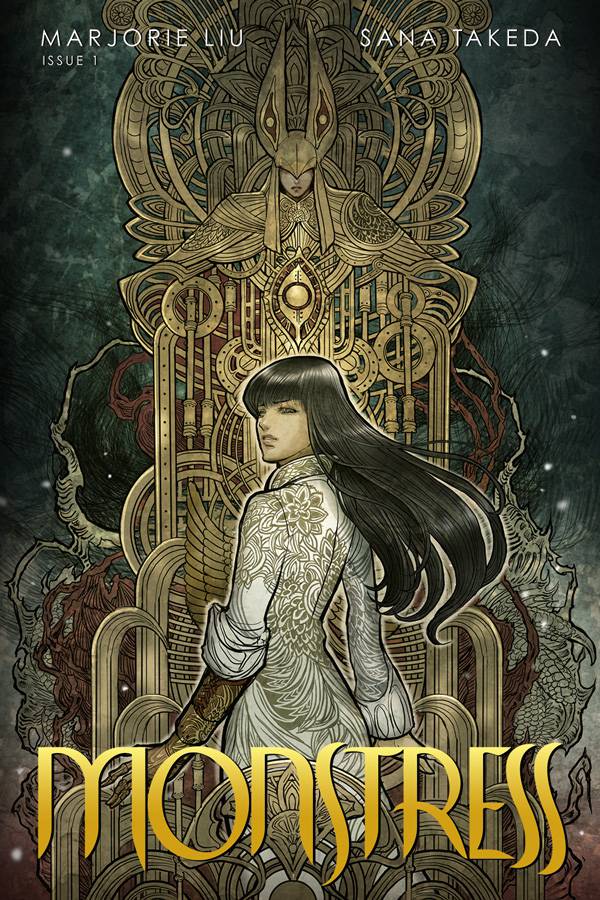 6. The Vision #1, Page 46, Marvel, Writer: Tom King, Artist: Gabriel Hernandez WaltaVision wants to be human, so he creates a family for himself so that he can be as much of a normal, ordinary man as possible. So with his newly created wife and children he sets out on an adventure to be as ordinary as they can be. They just want to be your average neighbors, they just happen to have the power to kill us all. We know this won't go the way Vision hopes.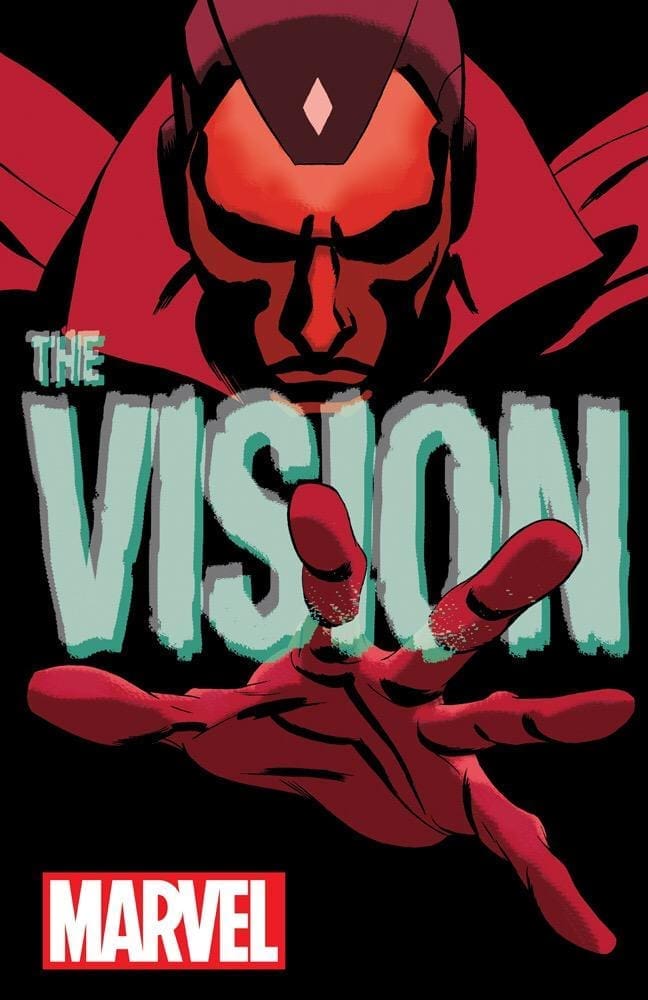 7. Tomboy #1, Page 252, Action Lab Entertainment, Writer/Artist: M. GoodwinA teenage field hockey player is taking vengeance on criminals after the death of her childhood friend all while wearing a cat mask. Its marketed as Punisher meets Sailor Moon. In a corrupt city will she be able to keep from becoming the very monsters that she hunts?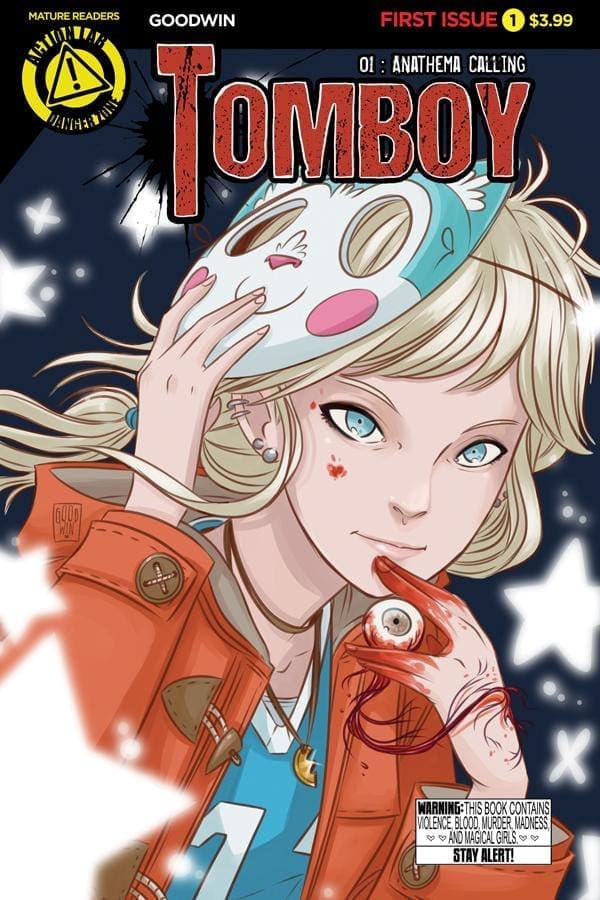 8. Crossed: Dead or Alive #1, Page 272, Avatar Press, Writer: Garth Ennis, Artist: Daniel GeteThis kicks of a two part mini-epic designed to help bring this startling and disturbed world into film. This takes us through a memory of one man's fear and misery on C-Day. The world unravels and he finds himself joining a group of misfits in hope of surviving as the world goes mad around them.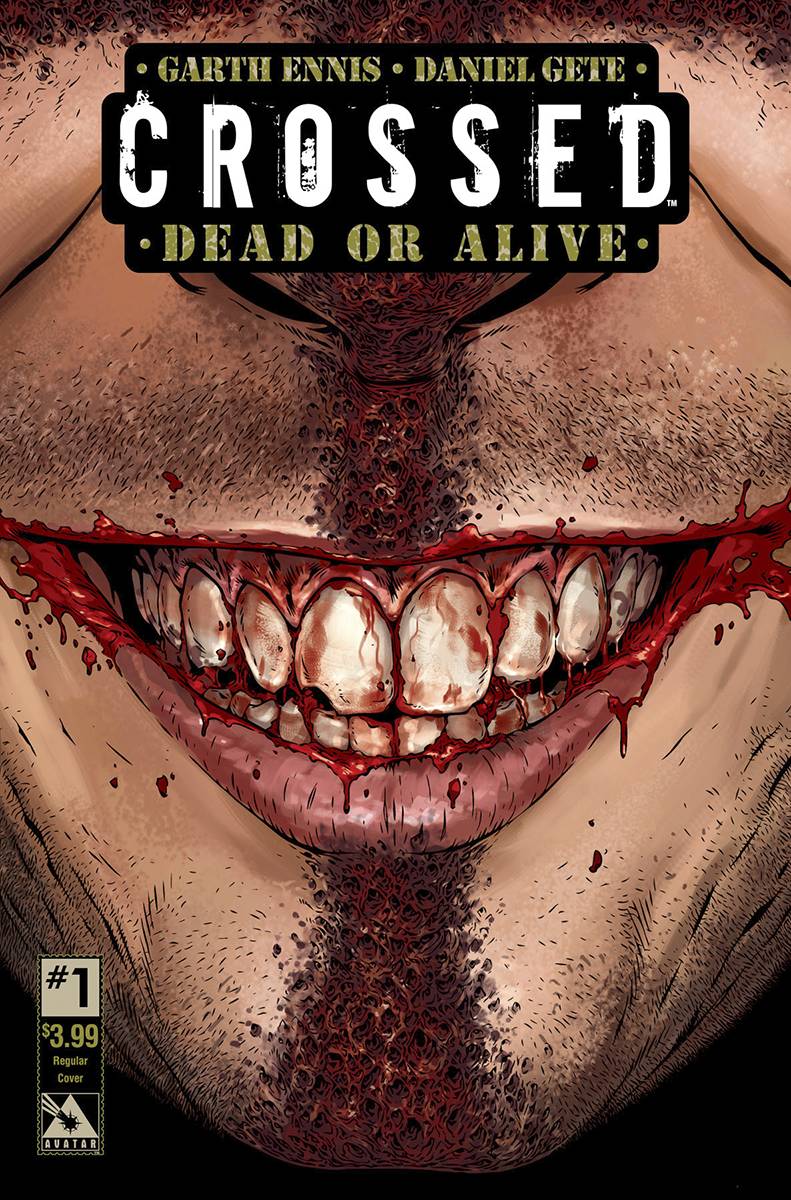 9. Klaus #1, Page 287, BOOM! Studios, Writer: Grant Morrison, Artist: Dan MoraIn a dark past of myth and magic, Klaus will tell us the story of Santa Claus' wilder roots in Viking lore and Siberian Shamanism. This is a tale of a man and his wolf against the state and an ancient evil that sustains it. What made the man, and the myth that is Santa Claus? This comic is going to tell you.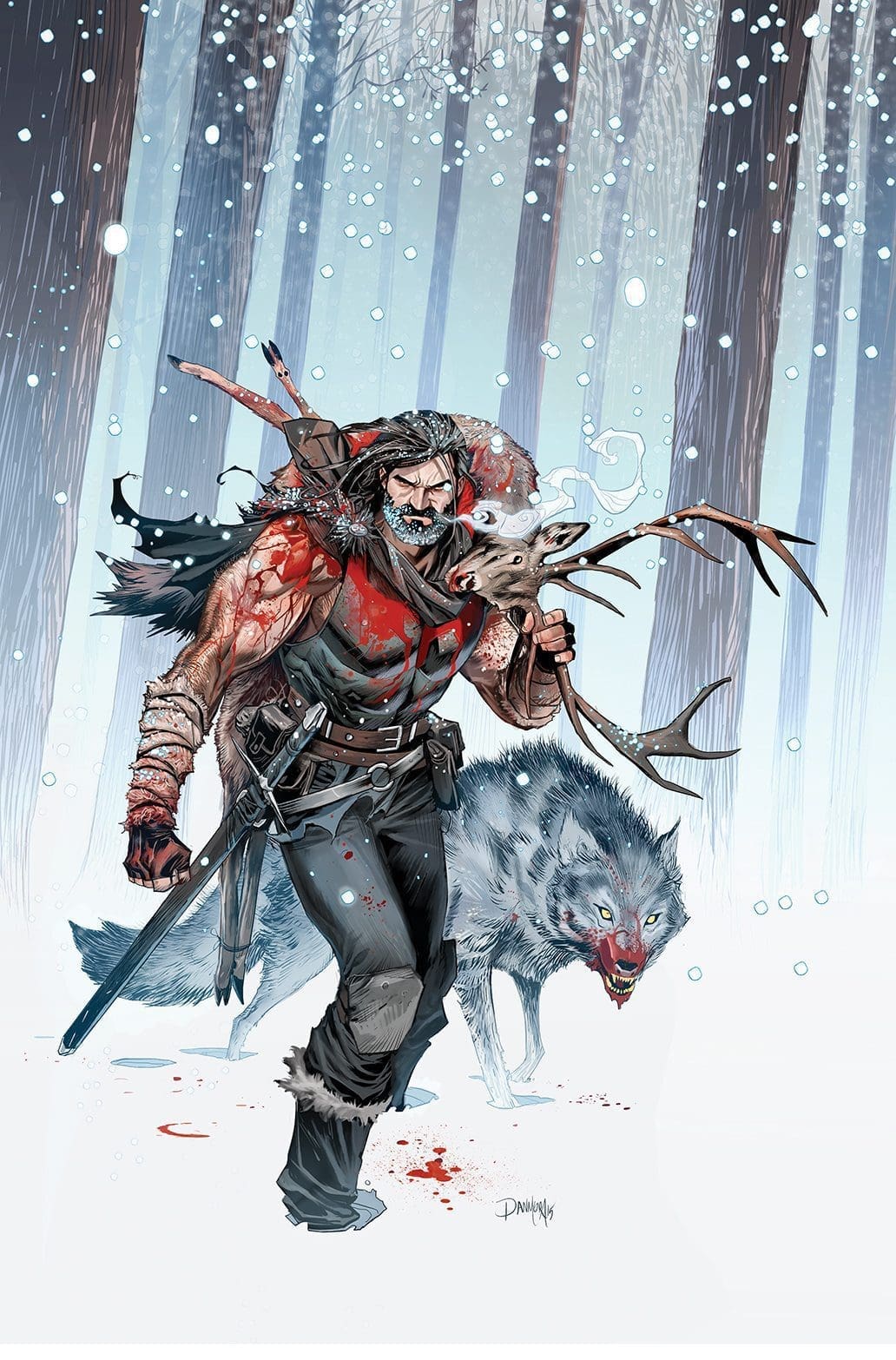 10. James Bond #1, Page 309, Dynamite, Writer: Warren Ellis, Artist: Jason MastersThe legendary spy we all know comes to Dynamite in the new "VARGR" storyline. This will be coming out just two days before the release of the new Bond movie on November 4th. Bond takes us from Helsinki, to London to take up the workload of a fallen agent. However, there is something going on in Berlin that calls his attention. This is the first story arc in the new ongoing series.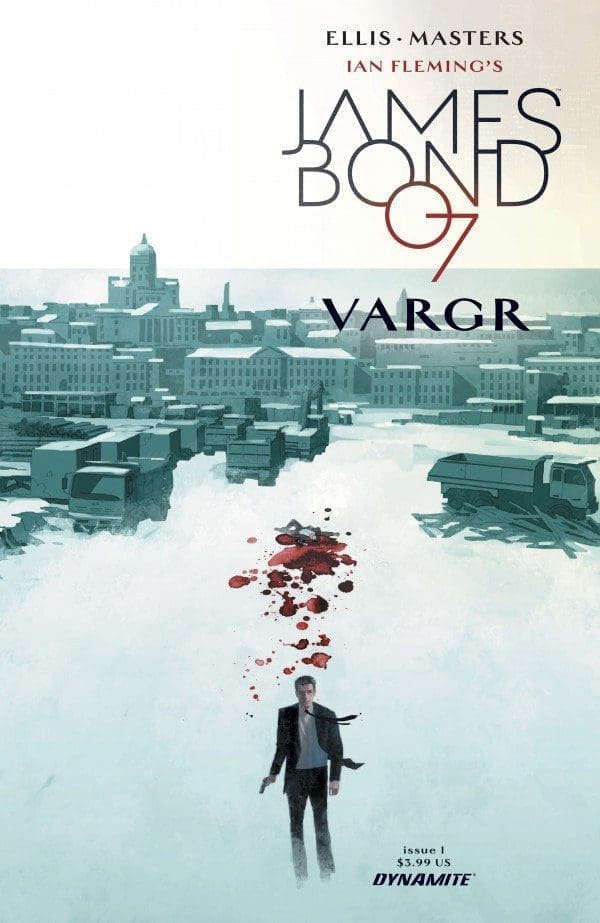 Check with your local comic shop to see about getting these titles or getting a copy of the September Previews to see all the other new and exciting titles coming out in November!
Kat works at Empire Comics and Cardhaus Games by day and secretly serves Hydra by night. She loves all things Comics, Board Game, Magic the Gathering, and Socks.