Shadow and Bone Season 2 premieres globally on March 16, 2023, only on Netflix.
In a matter of weeks, we'll finally get to jump back into the Grishaverse as the second season of the popular show Shadow and Bone airs on Netflix on March 16. Fortunately, the full trailer for the season has been released, providing us with a preview of the creatures, nefarious plots, and new faces that we will encounter. As we wait for the premiere, why don't we take a peek at what we know so far about the upcoming season?
---
What happened in the season one finale?
If you can't recall how the first season of the show finished, let's do a quick review. In the end, General Kirigan (Ben Barnes) captured Alina (Jessie Mei Li) and was taking advantage of her power to expand the Fold instead of destroying it like he initially said he would. Fortunately, Alina managed to take control of her ability and with the help of her friends and some mysterious strangers (the Crows), she was able to overpower Kirigan and steer the boat out of the Fold. Since the world thought the Sun Summoner perished inside the Fold (just like Kirigan), Alina and Mal (Archie Renaux) made the decision to leave Ravka and "become ghosts" until Alina was able to get powerful enough to accomplish what she initially set out to do. As for the Crows, the main three are on their way back to Ketterdam to pay all their debts. Nina (Danielle Galligan) and Matthias (Calahan Skogman) are also on the ship, as Nina falsely accused the witch-hunter of being a slaver in order to rescue him from the Grisha.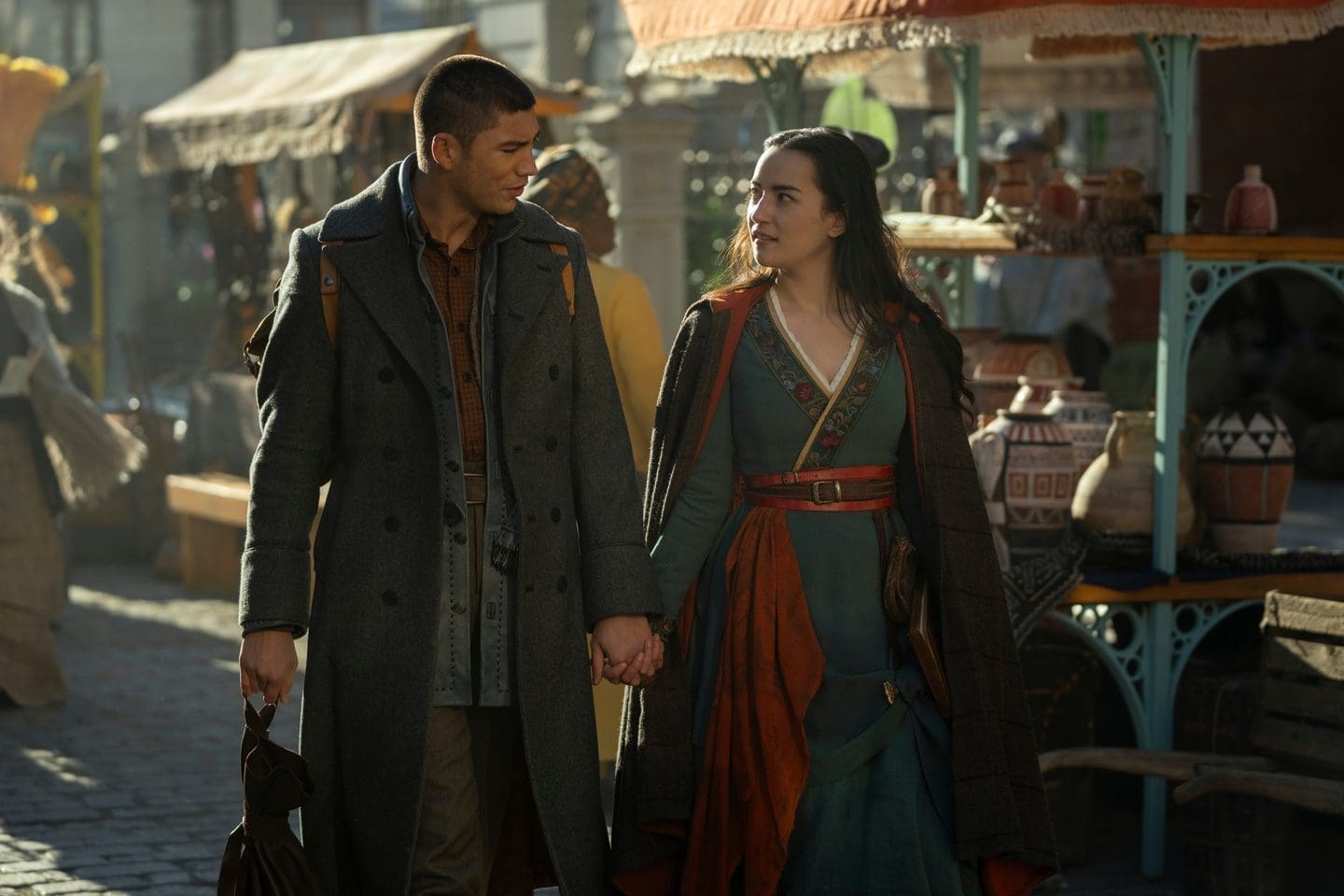 When does season 2 take place?
Shadow and Bone is an adaptation of Leigh Bardugo's books of the same name, as well as the Six of Crows duology, which means that season 2 is likely to pick up the storyline from the second book of the trilogy, Siege and Storm. There is not expected to be a large time gap between the two seasons.
Who are the new characters?
It's likely that you've caught sight of some new characters in the trailer, and if you're not a big Grishaverse fan who's read the books of both series, here's an introduction. Allow us to present Alina's new comrades — Tamar Kir-Bataar (Anna Leong Brophy) and Tolya Yul-Bataar (Lewis Tan), two amazing Grisha Heartrenders under the command of Prince Nikolai Lantsov (Patrick Gibson). Furthermore, we'll all get to become acquainted with the wry future King of Ravka (who goes by the alias of privateer Sturmhond) in the next season. Finally, the Crows will be complete, with the last member of the group set to appear in season two. It's Wylan Van Eck (Jack Wolfe), who fled from Ketterdam, a son of a well-off merchant who's a whiz with chemistry and making bombs.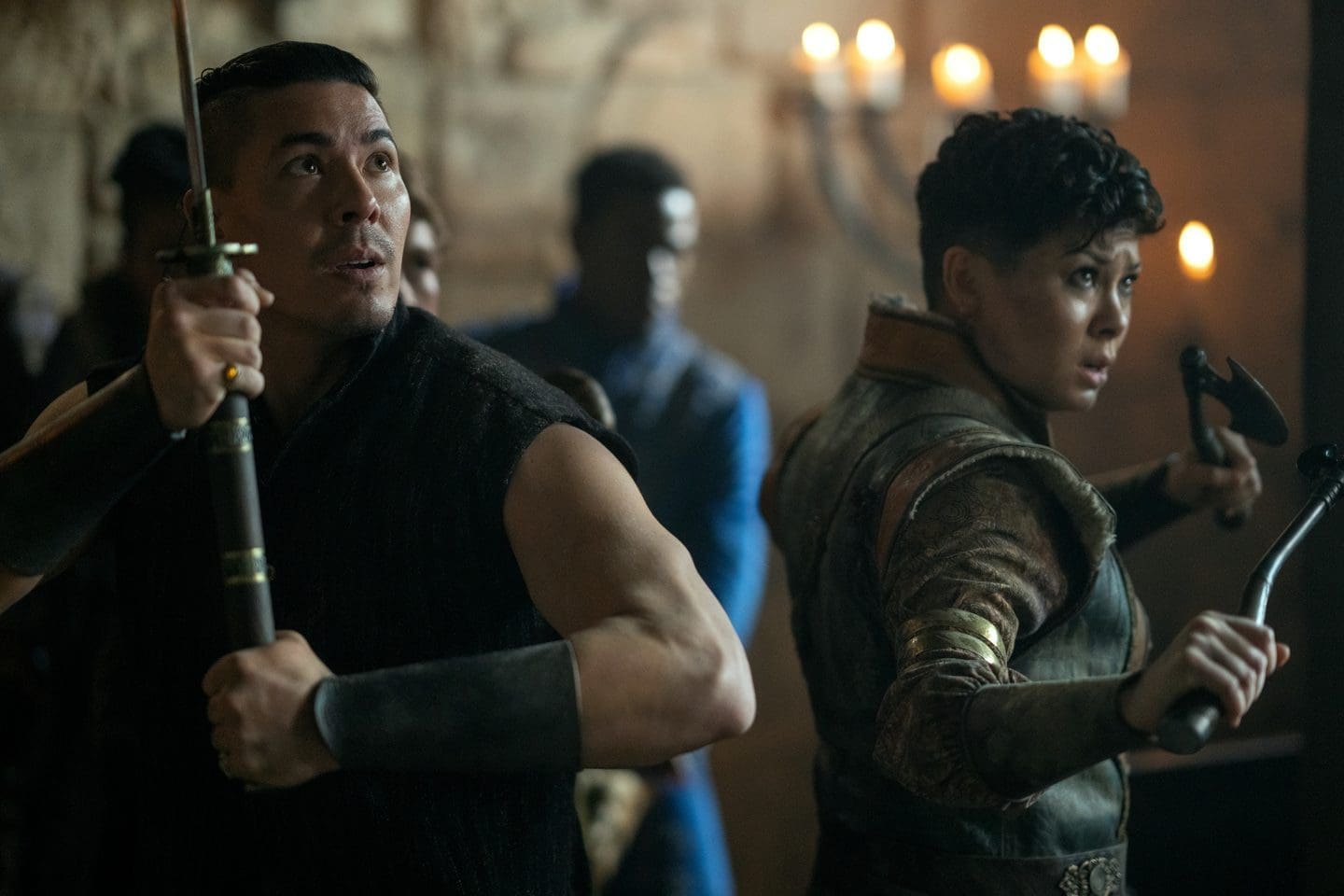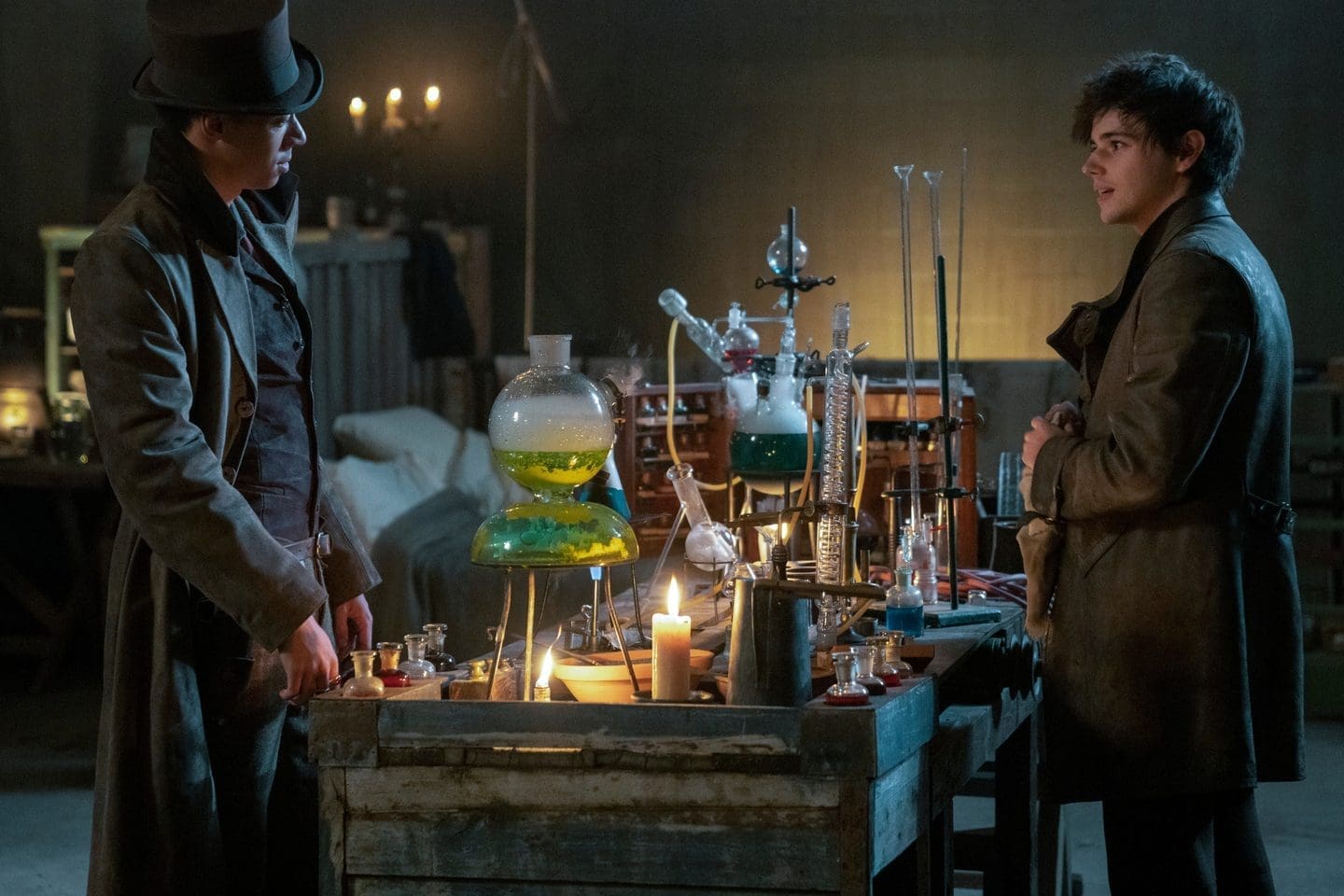 What can we expect in the upcoming season?
The trailer reveals Alina, surrounded by the Fold, the Darkling (General Kirigan), and the monsters he has created from shadow. It is clear that the Darkling is even more dangerous than before, and Alina and Mal team up with Prince Nikolai to devise a plan to defeat him. An integral part of this plan involves finding the two other amplifiers of Morozova, the Sea Whip and the Firebird, as the Sun Summoner would not be powerful enough to fight Kirigan without them. Accompanied by their new allies, they embark on a challenging, yet enthralling, adventure.
Throughout the trailer, some familiar faces are present: Genya and David have finally expressed their emotions to one another, Baghra is informing Alina of the amplifiers, Zoya and Inej battle together, and Nadia has teamed up with Nikolai to aid Alina.
The Crows have been stirring up trouble yet again, and they now find themselves with new adversaries and long-overdue obligations. During one of the sequences, Matthias is seen engaged in a battle inside the Hellgate in Ketterdam, with Nina attempting to free him and the rest of the crew. Wylan has also developed a bond with Kaz, Inej, and Jesper, as they cooperate to battle the Darkling's forces.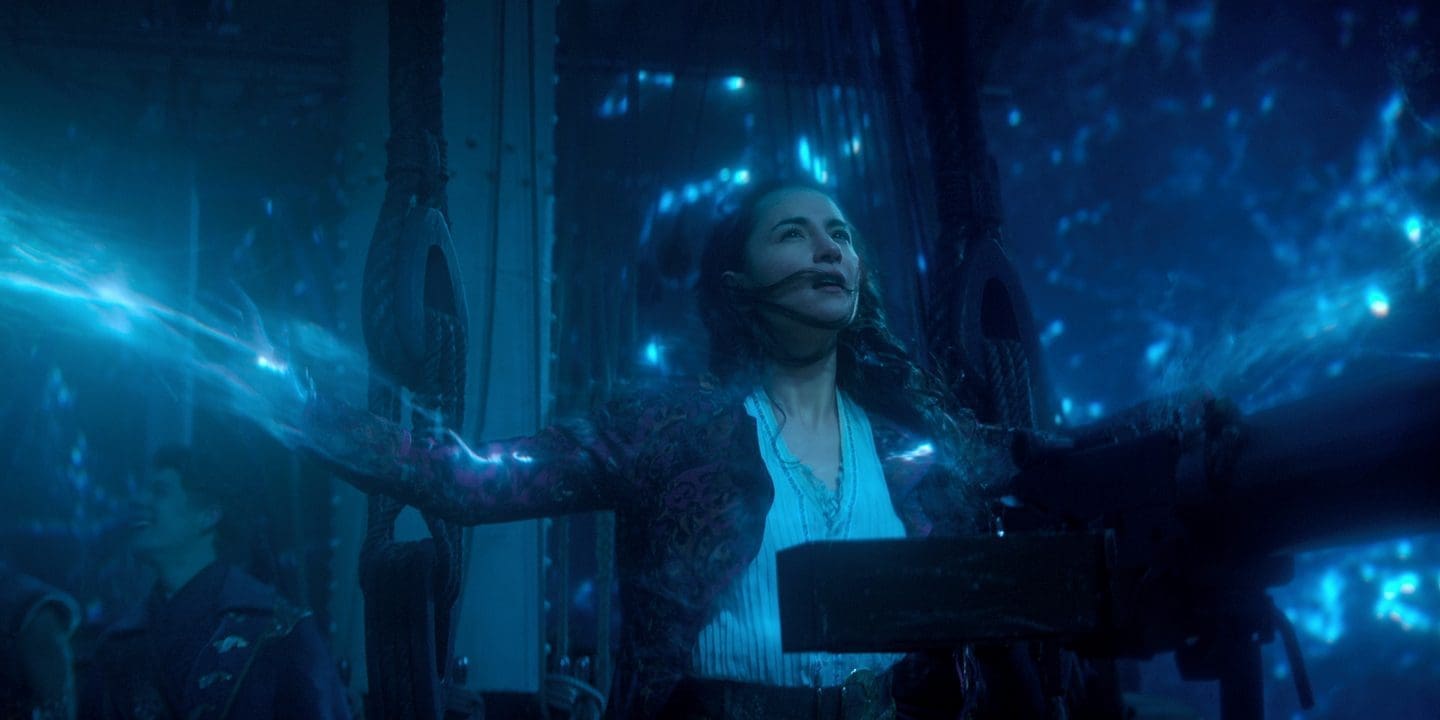 ---
ABOUT THE SERIES
Synopsis: Alina Starkov is on the run. A beacon of hope to some and a suspected traitor to others, she's determined to bring down the Shadow Fold and save Ravka from ruin. But General Kirigan has returned to finish what he started. Backed by a terrifying new army of seemingly indestructible shadow monsters and fearsome new Grisha recruits, Kirigan is more dangerous than ever. To stand a fighting chance against him, Alina and Mal rally their own powerful new allies and begin a continent-spanning journey to find two mythical creatures that will amplify her powers. Back in Ketterdam, the Crows must forge new alliances as they contend with old rivals and even older grudges that threaten not only their place in the Barrel, but their very lives. When a chance at a deadly heist comes their way, the Crows will once again find themselves on a collision course with the legendary Sun Summoner. Based on Leigh Bardugo's worldwide bestselling Grishaverse novels, SHADOW AND BONE returns for a second season of new friendships, new romance, bigger battles, epic adventures — and a shocking family secret that could shatter everything.
Co-Showrunners / Writers: Eric Heisserer (Chronology) and Daegan Fryklind
Author: Leigh Bardugo
Executive Producers: Leigh Bardugo, Eric Heisserer, Daegan Fryklind, Shawn Levy, Josh Barry, Dan Levine, and Dan Cohen for 21 Laps Entertainment, Pouya Shahbazian (Loom Studios) and Shelley Meals
Directors: Bola Ogun (Episodes 1 & 2), Laura Belsey (Episodes 3 & 4), Karen Gaviola (Episodes 5 & 6), and Mairzee Almas (Episodes 7 & 8)
Cast: Jessie Mei Li (Alina Starkov), Archie Renaux (Malyen Oretsev), Freddy Carter (Kaz Brekker), Amita Suman (Inej Ghafa), Kit Young (Jesper Fahey), Danielle Galligan (Nina Zenik), Daisy Head (Genya Safin), Calahan Skogman (Matthias Helvar), Lewis Tan (Tolya Yul-Bataar), Anna Leong Brophy (Tamar Kir-Bataar), Jack Wolfe (Wylan Hendriks), Patrick Gibson (Nikolai Lantsov) and Ben Barnes (General Kirigan)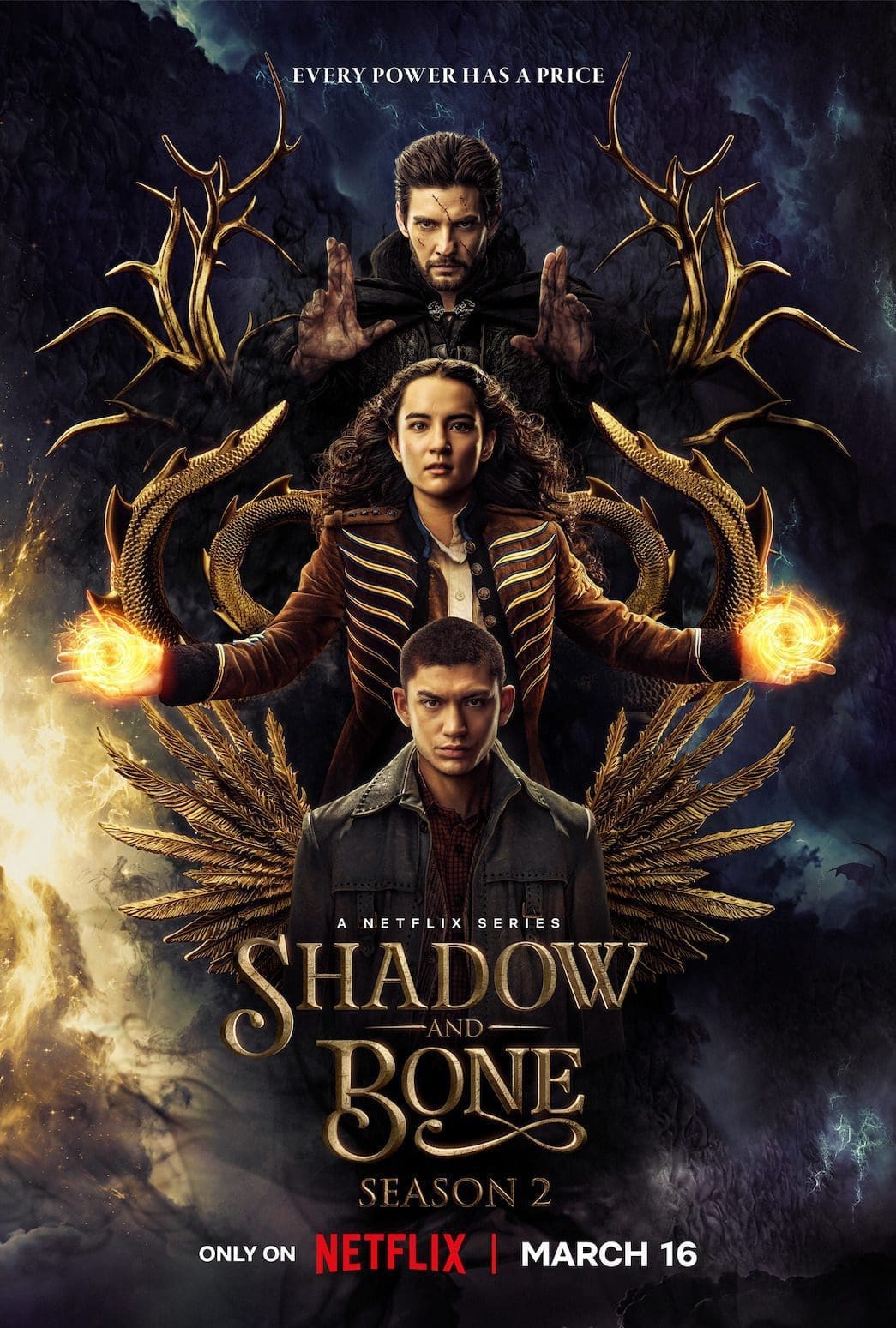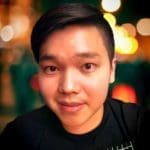 he/him • aapi • intj • geek • photographer • journalist • podcaster • martial artist • foodie • dj • cinephile • gamer • traveler