Going into Solo: A Star Wars Story some fans are hesitant based on the extremely divisive Star Wars: The Last Jedi, while others were simply keeping expectations in check after the well-documented departure of directing duo Phil Lord and Chris Miller. With Ron Howard taking over directorial duties, and significant parts of the film going through reshoots after he came on board, how could the Han Solo film survive unscathed? Whatever magic LucasFilm and Disney have summoned, it worked, because Solo does just about everything right, and should renew trust in the brand after The Last Jedi. Let's break down what makes this so impressive in our Solo: A Star Wars Story review.
Let's get right to the biggest question on everyone's mind. Does Alden Ehrenreich embody Harrison Ford and his portrayal of Han Solo? The answer to that question is both yes and no. Solo takes place long before Han is the character Ford molded into our minds in the original trilogy. This is young Han, who in many ways is still a child who has yet to be corrupted by the outside world. As the film begins, you see a vibrant Han Solo, full of hope and ready to take the galaxy by storm. By the end of the film, Solo and Ehrenreich are much closer to what Harrison Ford trademarked in A New Hope.
Ehrenreich does well in his portrayal of the young Han Solo, and he evolves the character throughout the film. However, Ehrenreich is not Harrison Ford and that shows as well. There are definitely instances in which it's clear this is not Harrison Ford, but those moments are limited and only come about very briefly with a certain look, or when a specific phrase is uttered. More often than not Ehrenreich is convincing as Solo, so long as you remember this is not meant to be the same character we all know and love from the original trilogy. If you go in expecting experienced smuggler Han Solo, you're going to be disappointed no matter what you think of Ehrenreich's performance.
Titular character aside, Solo is a Star Wars film through and through. Many Star Wars fans argued that The Last Jedi didn't fit in with other Star Wars films. No matter what you thought of the Rian Johnson film, you won't have that issue with Solo. It is absolutely a Star Wars film, and perhaps it's the presence of familiar faces Han Solo and Chewbacca, but it feels more like the original trilogy than Rogue One or The Last Jedi, while still maintaining a fresh vibe that keeps it from falling into the trap of being just more of the same.
Newcomers, Tobias Beckett (Woody Harrelson) and Qi'ra (Emilia Clarke) handle themselves well. Beckett fits right in as Solo's would-be mentor, and although Clarke's performance isn't anything revolutionary, it gets the job done as Solo's love interest. The relationship between Solo and Qi'ra almost feels like it was pulled right out of a James Bond film, which adds an interesting layer of mystique to Solo.
Speaking of Bond films, Dryden Vos (Paul Bettany) feels like a villain ripped right out of a Bond film. You don't see much of Vos, but what you do see is very threatening. Scenes with Vos are tense, as you wonder what this virtual mob boss is going to do to Solo and his ragtag group of scruffy-looking nerf herders. All the while you know there's a higher power controlling Vos, which makes the threat even more foreboding.
While it may come as a surprise to some, the true stars of Solo: A Star Wars Story are Lando Calrissian (Donald Glover) and his co-pilot, L3-37 (Phoebe Waller-Bridge). In Star Wars tradition, L3-37 (yes, that spells out LEET) is a droid with a personality who is as quick-witted as K-2SO in Rogue One, with just as many one-liners. It's hard not to feel as though you've seen this before, because L3 feels very much like K-2, and even a hint of BB-8, but the comic relief she provides adds quite a bit to the film.
Nailing Lando was almost as important as getting Solo right, and while Ehrenreich isn't perfect, Glover goes above and beyond. To be fair, Lando isn't featured in the original trilogy as much as Han, so Glover had an opportunity here to truly expand on the character of Lando Calrissian, and that's exactly what he did. As soon as Lando enters the film, it's an immediate and noticeable improvement. Glover embodies the cool, calm and sleek personality that Billy Dee Williams laid the groundwork for in The Empire Strikes Back and Return of the Jedi. Lando is so integral to the success of Solo that he could easily carry his own film if Disney decided to go that route.
For now, Disney has stated that if Solo is a success, sequels are likely to follow. Based on ticket pre-sales and our early screening of the film, it's extremely likely we'll see more Solo films in the future. Hardcore Han Solo fans will likely have at least a few minor issues with Ehrenreich, and die-hard Star Wars fans might have some concerns about the timeline and where a sequel might be headed, but Solo: A Star Wars Story is an extremely enjoyable film that fits well in the Star Wars universe. It's also a film that can be enjoyed even by non-Star Wars fans or people who have no history with the characters.
About Solo: A Star Wars Story

Synopsis: During an adventure into a dark criminal underworld, Han Solo meets his future copilot Chewbacca and encounters Lando Calrissian years before joining the Rebellion.
Director: Ron Howard
Writers: Jonathan Kasdan, Lawrence Kasdan
Stars: Alden Ehrenreich, Woody Harrelson, Emilia Clarke
Rated: PG-13
Runtime: 2 Hours, 15 Minutes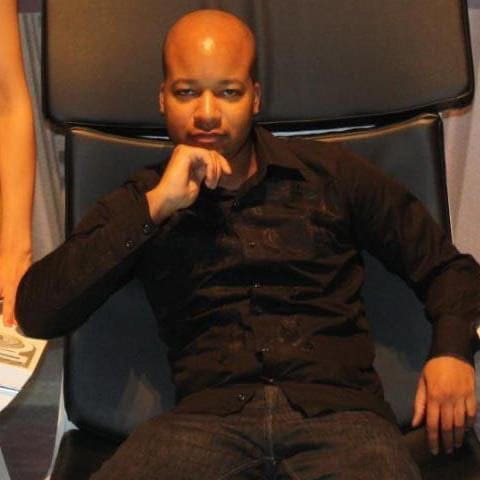 Bryan Dawson has been writing professionally since the age of 13. He started his career as a video game writer and has since worked for Random House, Prima Games, DirecTV, IGN, AOL, the British Government, and various other organizations. For GNN, Bryan taps into his passion for movies.