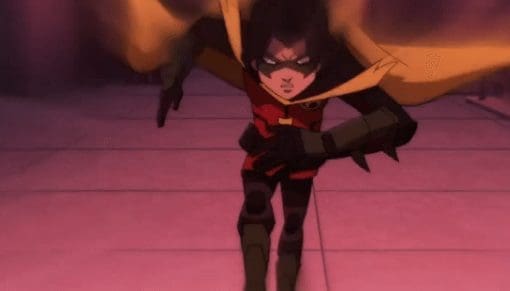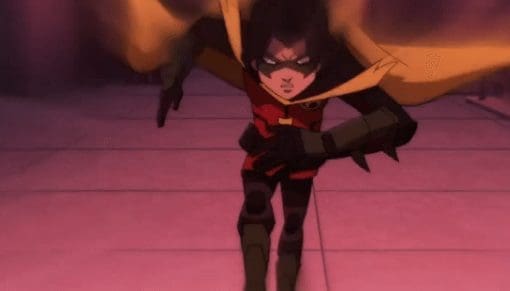 Source: TV Guide
Batman turns 75 this year and he's celebrating by becoming a father. The upcoming animated movie Son of Batman introduces Damian, the child Bruce Wayne never knew he had. The story is based on a 2006 comic-book arc written by Grant Morrison in which Batman learns that he has a violent, unruly pre-teen son, secretly raised by the terrorist group the League of Assassins.
The voice cast features Jason O'Mara as Batman/Bruce Wayne; Stuart Allan as Damian;Morena Baccarin as Talia, Damian's mother;Giancarlo Esposito as Ra's Al Ghul, leader of the League of Assassins and one of Batman's most notorious enemies; David McCallum as butler Alfred Pennyworth; Xander Berkeley as Kirk Langstrom (aka Man-Bat); and Thomas Gibson plays the master assassin Deathstroke.
This will be O'Mara's second time voicing the Dark Knight. He also stars in Justice League: War, which is out Feb. 4. Both movies are part of Warner Bros. Animation and DC Entertainment's popular series of animated superhero features.
Son of Batman comes out late this spring on DVD, Blu-ray and for digital download. The movie will have its world premiere at WonderCon over Easter weekend in Anaheim, Calif.
Check out this exclusive first look at the trailer for Son of Batman:
[SlideDeck2 id=9304]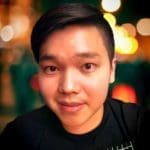 he/him • aapi • photographer • journalist • podcaster • geek • martial artist • foodie • social activist • gemini • gryffindor • dj • cinephile • gamer • traveler • intj