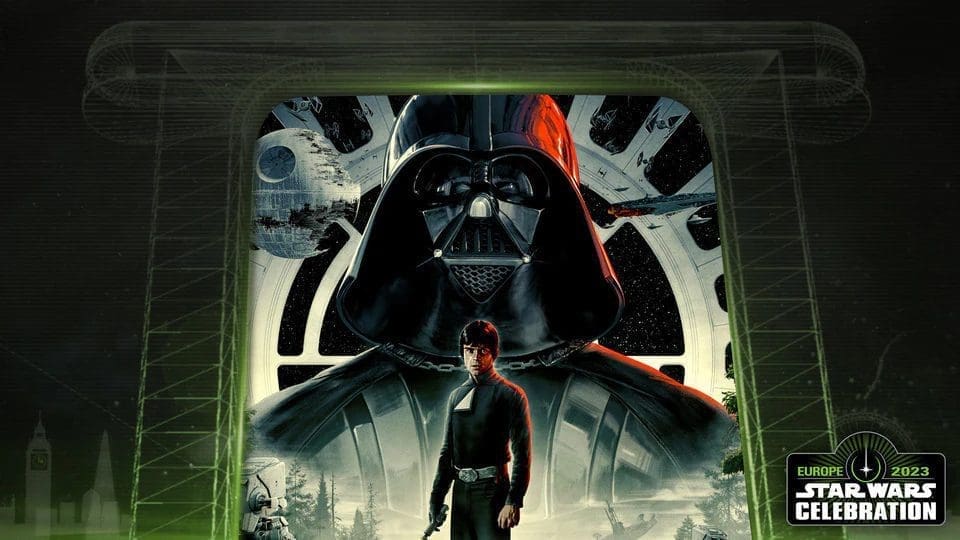 Star Wars: Return of the Jedi is turning 40, and will make its own triumphant return this month.
At Star Wars Celebration Europe 2023, it was announced that Star Wars: Return of the Jedi, the sixth chapter in the Skywalker saga, will be released in theaters for the first time in 26 years. The movie will be screened in select theaters in the US, UK, and other regions starting April 28, offering a full theatrical experience to a new generation of fans. Matt Ferguson, the artist who created a poster for the 40th-anniversary screenings of Star Wars: The Empire Strikes Back in 2020, has also designed a new poster to commemorate the theatrical release of Return of the Jedi.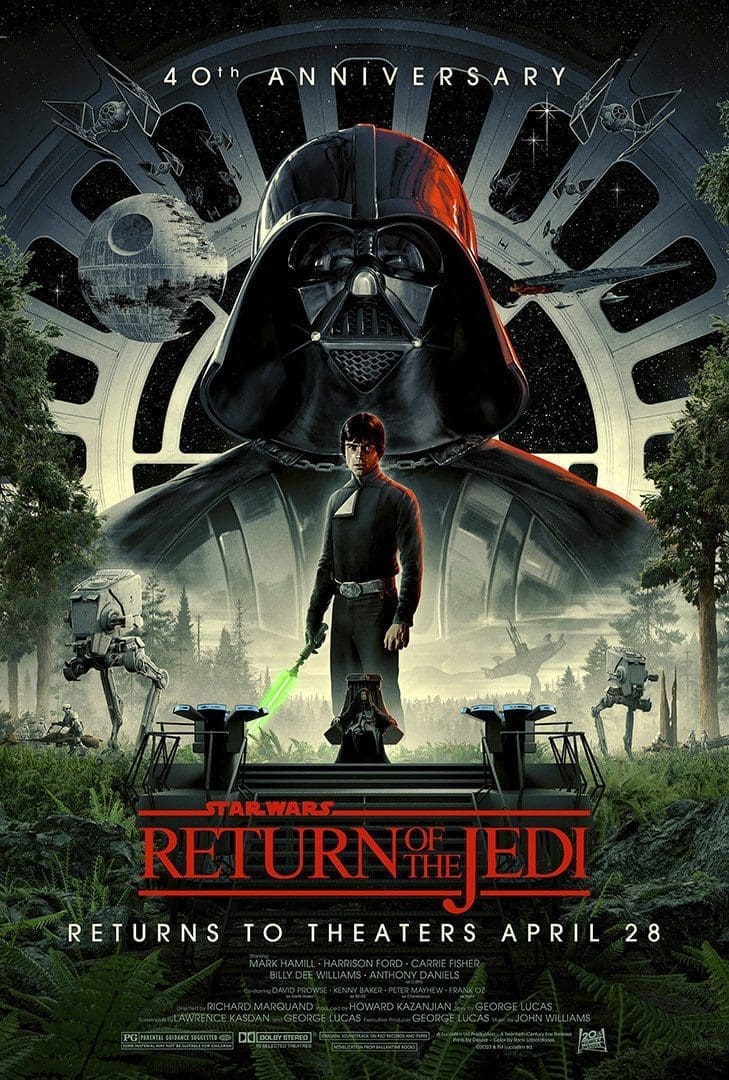 "I'm so happy and grateful to get to work on these movies again, even more so to be given the freedom to continue what I started with Empire," says Ferguson. "For that poster, a cold mechanical vibe completely takes over the whole composition. But Return of the Jedi is very much the triumph of Luke and the Rebels, so I wanted to have more of the warmer colors coming back into the art, hence pivoting to green with red accents."
Ferguson chose to center his composition on Luke and Vader, two significant figures from the Skywalker saga, as it has been 40 years since the initial theatrical release of Return of the Jedi and the entire saga is now in sight.
"The artwork should tell a story, so for me, it only made sense to give over the composition to those two characters," he continues. "Will Luke be turned? Is Vader going to overcome the darkness? It's all about the pull between good and evil." 
Screenings for Return of the Jedi in the US will take place April 28 – May 4, and April 28 – May 1 in the UK. Stay tuned to StarWars.com for updates on other regions and dates.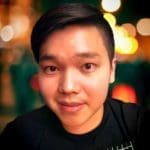 he/him • aapi • photographer • journalist • podcaster • geek • martial artist • foodie • social activist • gemini • gryffindor • dj • cinephile • gamer • traveler • intj