Lucasfilm's Star Wars Celebration kicked off in London on Friday giving Star Wars fans a first look at all the huge television, movie, and casting news.
At Friday's huge presentation, not only were three brand-new Star Wars films announced — including one featuring Daisy Ridley returning as a Jedi Master taking place after The Rise of Skywalker — but teaser trailers for the Disney+ shows Ahsoka and Skeleton Crew were also shown, as well as details about the closely-guarded High Republic series The Acolyte and more.
Here are all of the announcements for Star Wars Celebration 2023 so far…
---
The Return Of Rey!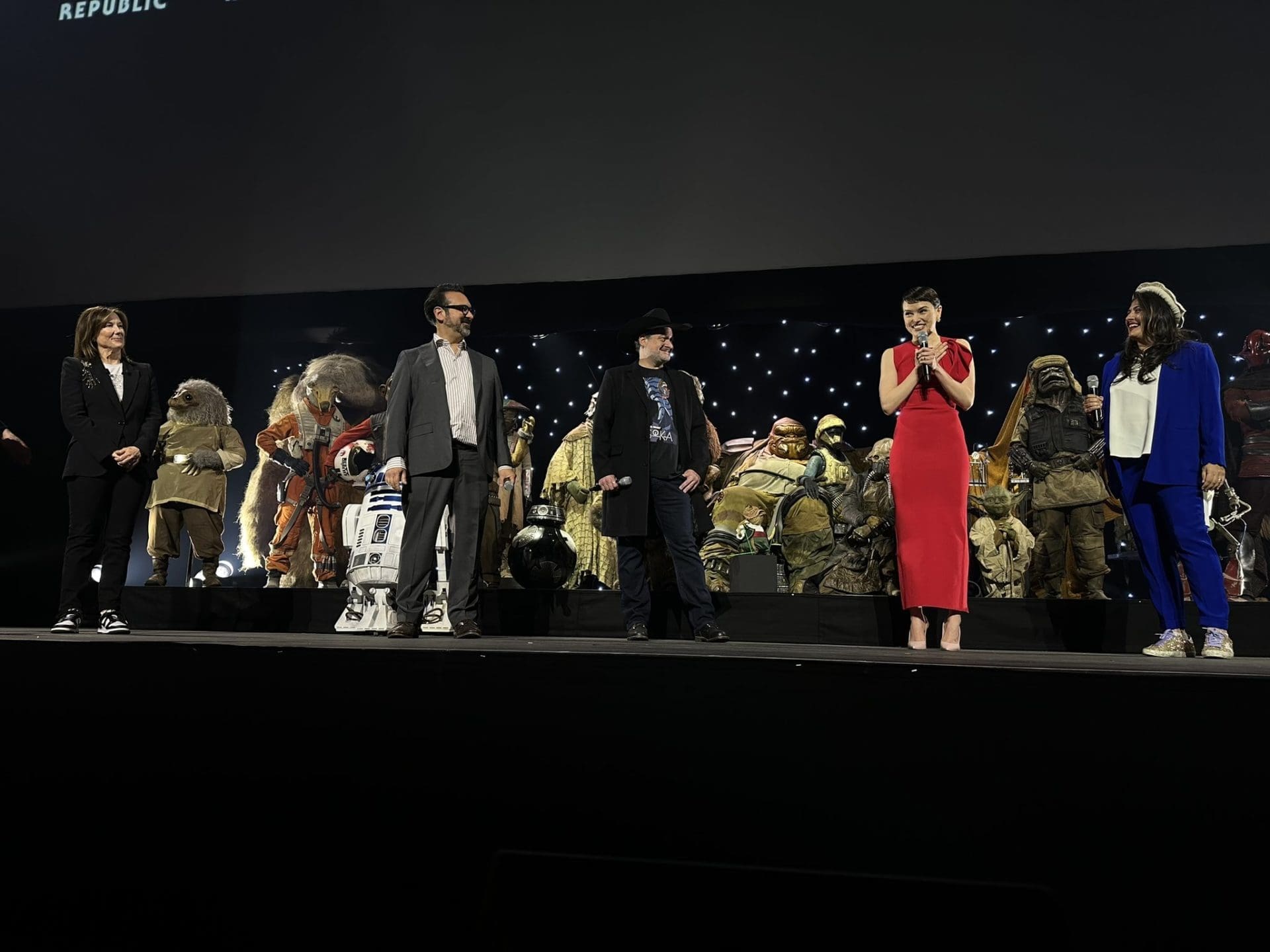 At Star Wars Celebration 2023, Daisy Ridley made an unexpected appearance, revealing that a film focused on Rey is in the works, set fifteen years after the events of 'The Rise of Skywalker'.
Sharmeen Obaid-Chinoy, director of Ms. Marvel, will be helming a movie set in a Jedi academy with Jedi Master Rey trying to revive the Jedi Order, like Luke Skywalker before her.
"I've always been attracted to the hero's journey and the fact that the world needs many more heroes," said Sharmeen.
"My heart is pounding," Ridley said as she walked on stage. "I'm very thrilled to be continuing this journey."
---
Dave Filoni And James Mangold Will Helm New Star Wars Movies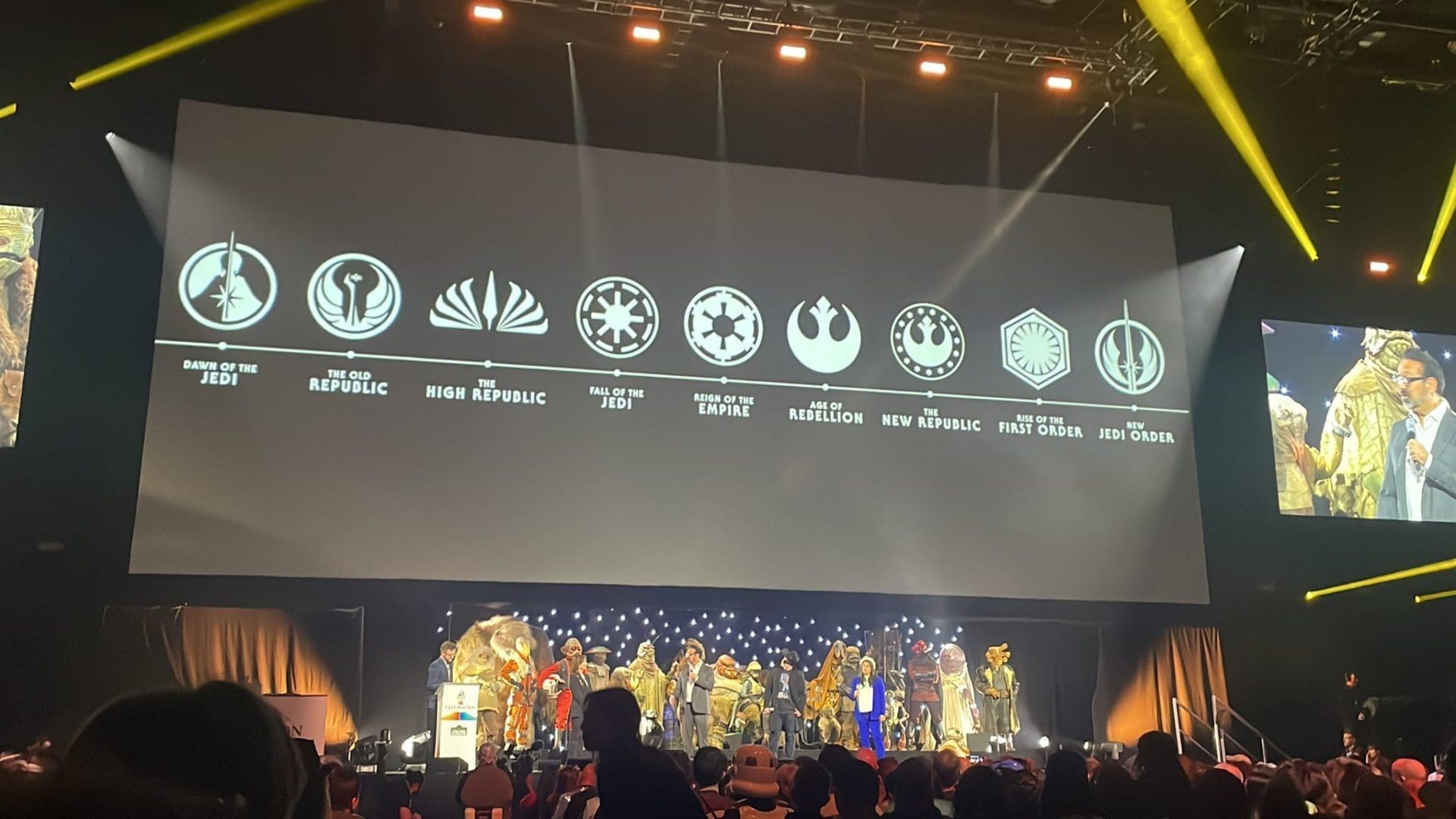 James Mangold, recently having directed Indiana Jones and the Dial of Destiny, is soon to take on a project set in a galaxy far, far away involving the origin story of the first Jedi to ever tap into the power of the Force.
Dave Filoni — who has been building up the live-action Star Wars universe on the small screen with Jon Favreau — will make his movie-directing debut in a film taking place in the New Republic era. His exuberance was palpable, noting, "I'm just excited to make a movie!"
---
Ahsoka
The recently unveiled trailer for Ahsoka, which was screened at the event, suggests something ominous is about to affect the Star Wars universe. It features Rosario Dawson (Ahsoka), Natasha Liu Bordizzo as Sabine Wren, and Mary Elizabeth Winstead as Hera Syndulla.
Dawson, Liu Bordizzo, and Winstead were all present at SWC showing new images of their roles and a poster of the series premiering in August 2023.
Lars Mikkelsen was also announced to be joining the cast of Ahsoka as the live-action version of Grand Admiral Thrawn, the same actor who voiced the villain in Star Wars Rebels.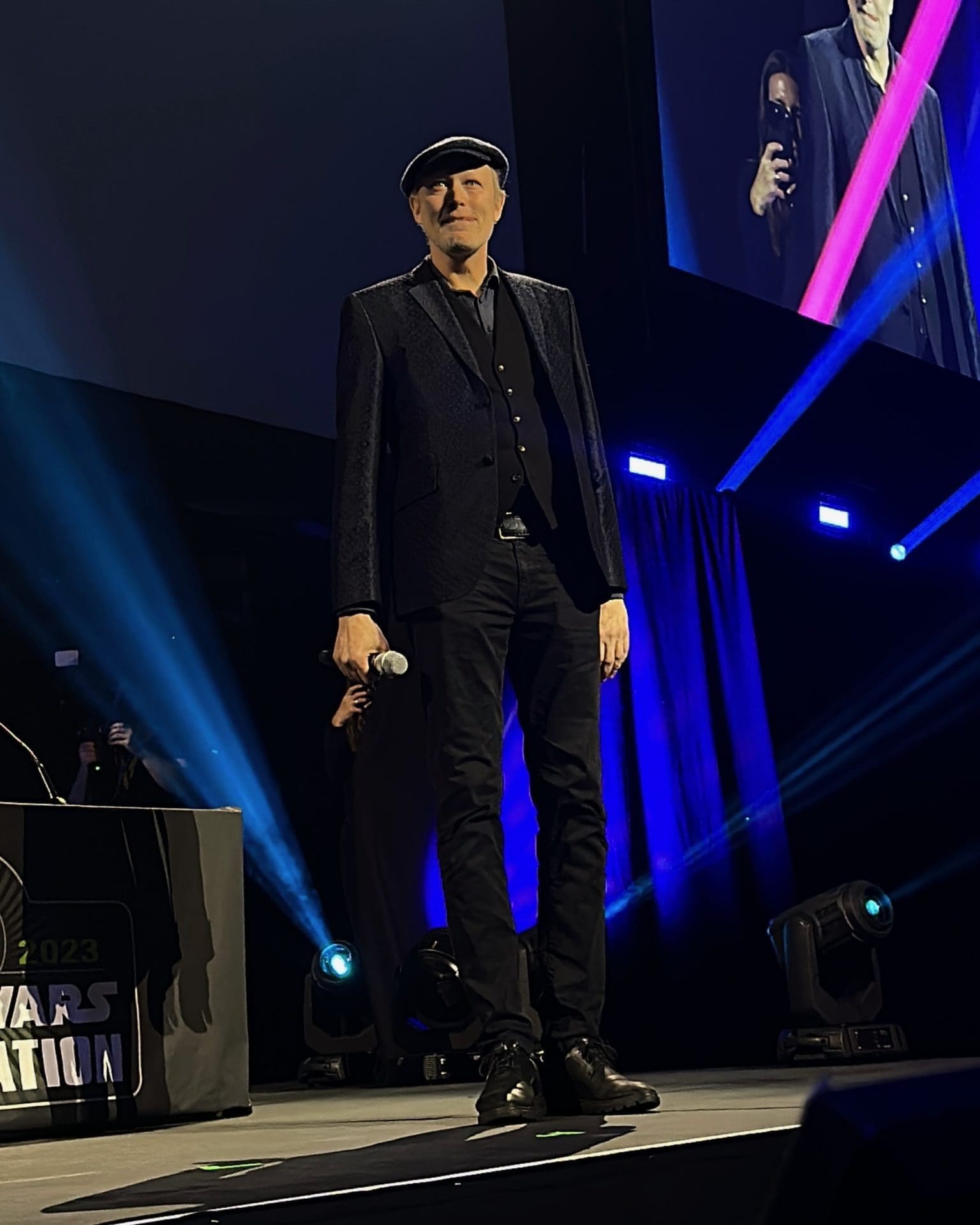 ---
The Mandalorian
At Star Wars Celebration, Pedro Pascal sent a video message to express his gratitude to fans for their love and support. Meanwhile, those present were greeted by Giancarlo Esposito, Katee Sackhoff, and Dave Filoni, who all expressed their joy that Ahmed Best's appearance in a recent episode had been so positively received.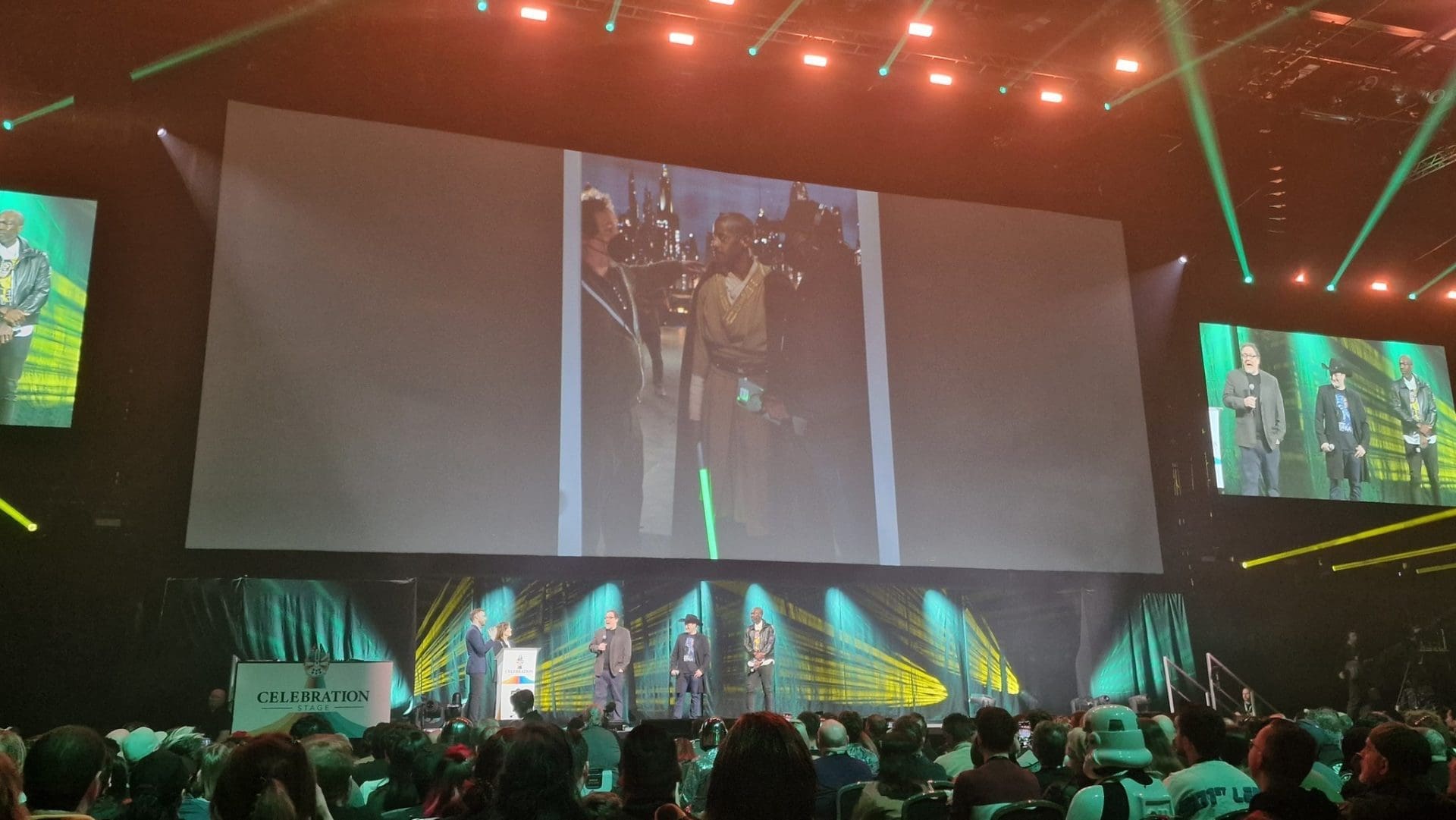 "Ahmed walked out on stage [at Star Wars Celebration in Chicago in 2019] and just the outpouring of appreciation," said Favreau. "The opportunity for this role came up, and we knew we had to have someone – who was gonna be the one who rescues Baby Grogu? We were talking about that process of, who would it be and who should it be?"
"It was a big decision, but I don't think there is anybody better than Ahmed," said Filoni. "The appreciation when he appeared on screen was such a wonderful moment, also the fact that we kept it all a secret until it came out. It was tremendous outpouring of appreciation, that was as much fun as the episode itself."
Attendees were also given a sneak peek of a clip from the upcoming seventh episode of the third season of The Mandalorian.
Spoilers ahead for Season 3, Episode 7 of The Mandalorian!
The clip hinted at the return of a popular Star Wars character. In the clip, Elia Kane communicates with Moff Gideon via hologram and informs him that Karga received assistance from Mandalorians. Gideon promises to handle the Mandalorians and then talks to Captain Pallaeon to inquire about Grand Admiral Thrawn's location.
"Grand Admiral Thrawn is missing," Moff Gideon says.
"With respect, our one hope for success relies upon the secrecy of his return," Pallaeon replies.
"I never hear a word of Thrawn. You've spoken of his imminent return. Perhaps it's time that we look to new leadership."
---
The Acolyte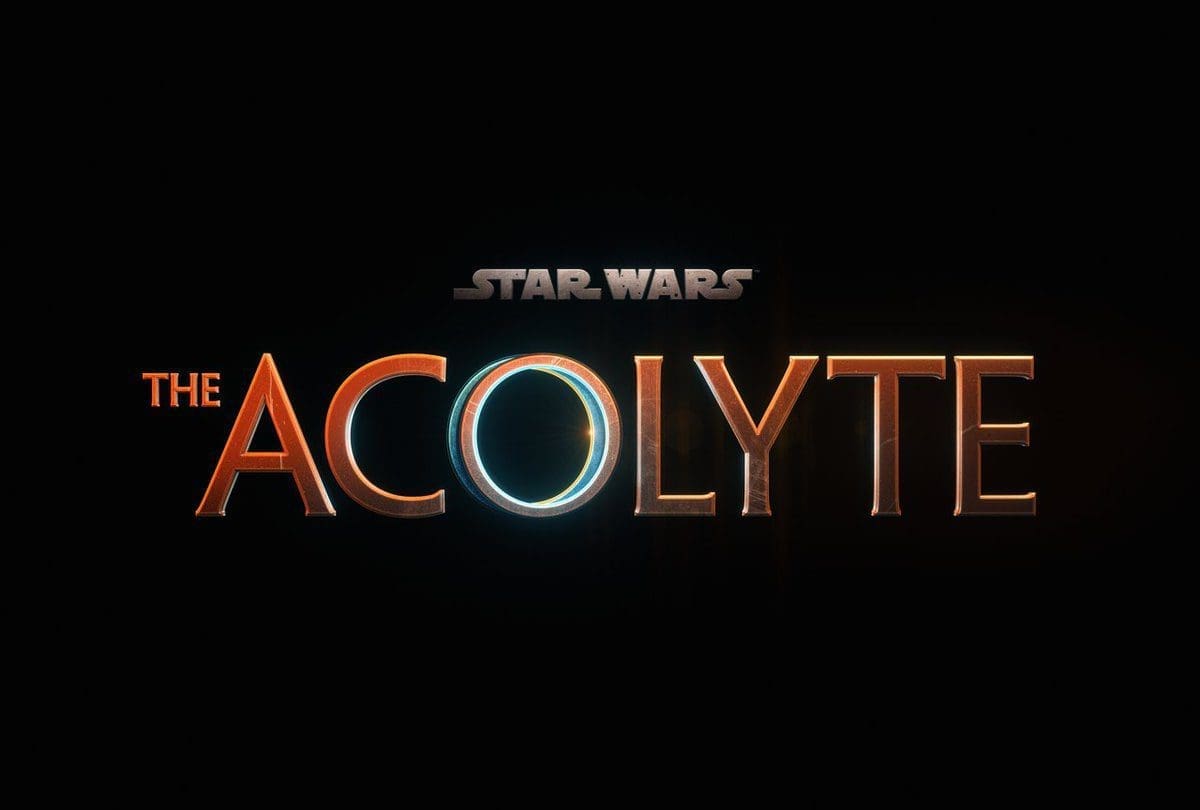 At Star Wars Celebration, the stars of 'Star Wars: The Acolyte' provided a preview of the series set in the High Republic era.
Kathleen Kennedy, Lucasfilm President, was pitched an idea for The Acolyte series by showrunner Leslye Headland. She shared that she had always wanted to "delve into the Star Wars universe and tell the story of this entire world that I loved so much from the perspective of the bad guys."
"What I pitched to Kathleen Kennedy was Frozen meets Kill Bill. Shockingly, she didn't kick me out of the building," Headland said. "It's High Republic near the beginning of the prequels and an exciting part of the timeline. This is when the bad guys are outnumbered. They are the underdogs. I'm really excited for you guys to see things you haven't seen in live-action yet."
She also noted it was "the furthest back in time we've been in live action," and that there will be "lots of Jedi." At least one of these Jedi will be a Wookiee, played by Chewbacca actor Joonas Suotamo. The creator expressed her excitement about finally being able to tell the story of a Wookiee.
A preview clip of the show was also shown, in which Lee Jung-jae's character acknowledges the power of the Force and emphasizes the importance of respecting it. The clip also showcased intense battles, various alien species, and Jung-jae leading a group of Jedi.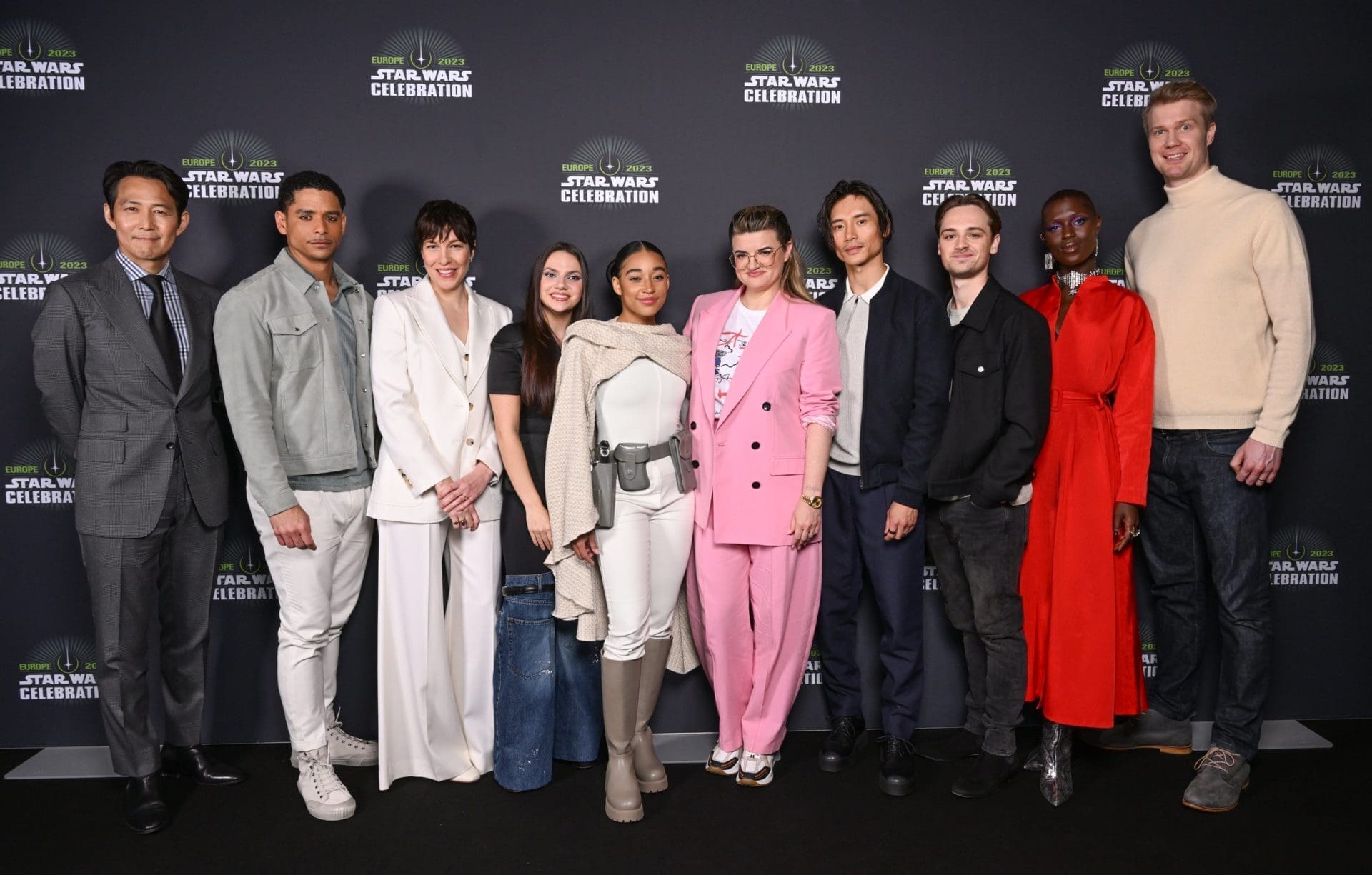 The cast of The Acolyte — featuring Amandla Stenberg, Lee Jung-jae, Manny Jacinto, Dafne Keen, Charlie Barnett, Jodie Turner-Smith, Rebecca Henderson, Dean-Charles Chapman, and Joonas Suotamo — was unveiled by Headland and it was announced that the series will debut on Disney+ in 2024. Footage was also shown that seemed to feature Carrie-Anne Moss using the Force.
Lee is set to be a Jedi Master, with Suotamo taking on the role of Kelnacca, a Wookiee Jedi, who the actor is known for portraying as Chewie.
---
Andor
At Star Wars Celebration, Tony Gilroy, the creator of 'Andor', and Diego Luna, the star of the show, discussed what fans can look forward to in the upcoming season 2.
Andor, featuring Diego Luna is returning to television in August 2024, as creator Tony Gilroy recently disclosed that the cast and crew of the series have already finished half of the filming for season 2.
A clip from the upcoming season was revealed by the showrunners, and we hear Mon Mothma say, "If we do not stand together, we will be crushed." It also showcased more of the characters Luna's Cassian, Mon Mothma (Genevieve O'Reilly), Dedra Meero (Denise Gough), Bix Caleen (Adria Arjona), and Syril Karn (Kyle Soller).
Gilroy also discussed how knowing this show is ending with Season 2 has actually been a great thing for the team.
"If you know you're ending, it really helps," Gilroy said. There are a lot of shows, shows that I love, and they're trying to figure out where they're going. We know where we're going. It's kind of like the escape from prison: you know where you're going."
---
Skeleton Crew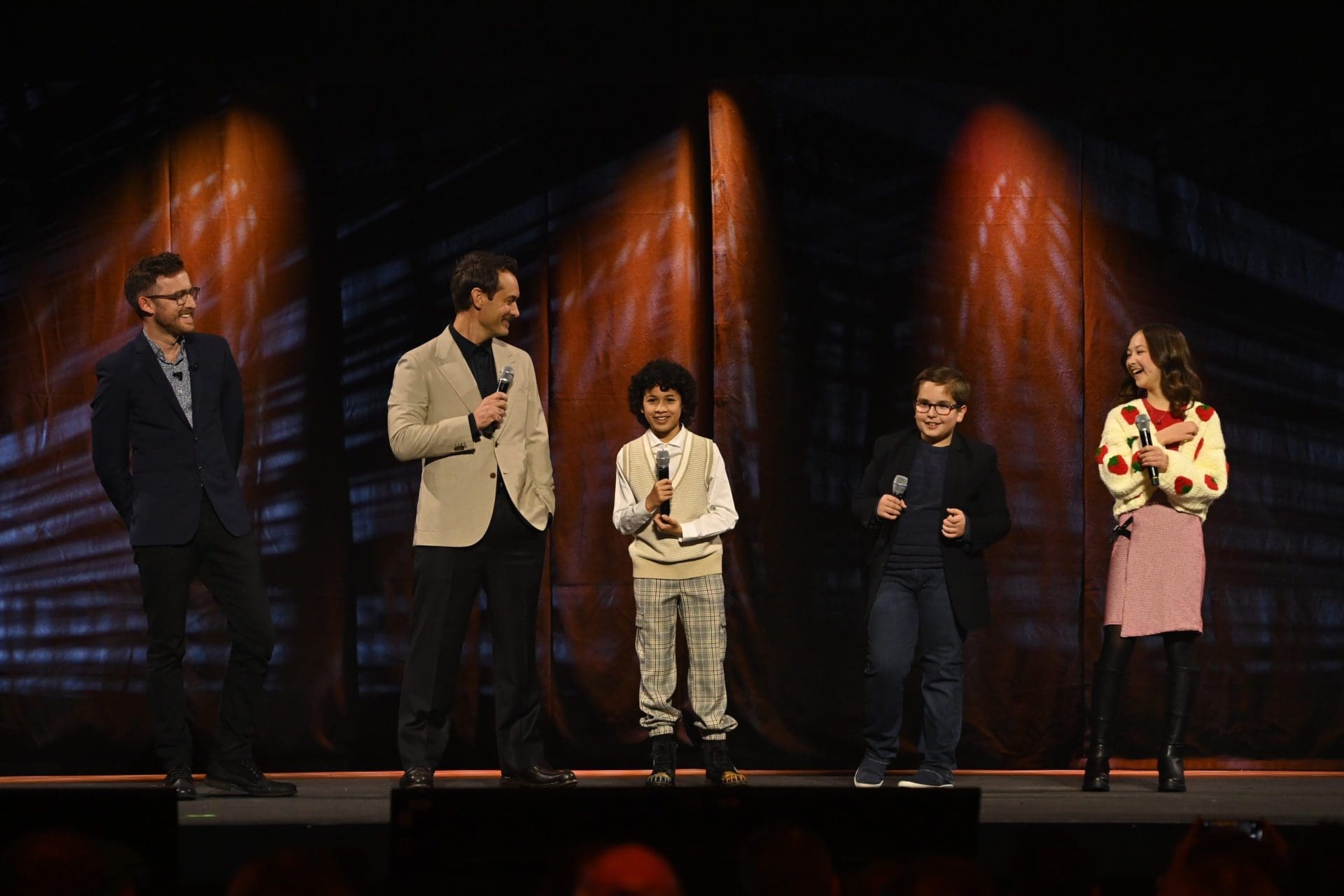 At Star Wars Celebration, Jude Law was on hand to greet the young actors of 'Star Wars: Skeleton Crew'.
Jude Law is preparing to star in a thrilling space-based epic called Skeleton Crew, a project developed by Chris Ford and Spider-Man: No Way Home director Jon Watts. This series will be set within the same timeframe as Ahsoka and The Mandalorian, as a group of determined young explorers embarks on a quest to find their way back home. As Filoni stated, "It's a wide galaxy. It's more dangerous than you think."
Post-production of the show is already underway, with Watts, Lowery, the Daniels, Jake Schreirer, Bryce Dallas Howard, and Lee Isaac Chung all serving as directors. A trailer that was shown featured Law in the role of a Jedi who demonstrated his power of the Force by levitating a key into his palm.
Law joined the celebration in the company of his child co-stars Ravi Cabot-Conyers, Kyriana Kratter, and Robert Timothy Smith. Unfortunately, Ryan Kiera Armstrong, who is also featured in the series, was not able to be present due to an illness.
"I was 6 years old when this galaxy, this world gripped me, blew my mind, and I feel like I've been in preparation ever since," Law said. "So it was a breeze. It was a total pleasure: it was a dream come true."
---
Indiana Jones and the Dial of Destiny
A sneak peek of the upcoming Indiana Jones sequel, titled Indiana Jones and the Dial of Destiny, features the return of Harrison Ford as the famous archaeologist. The trailer provides a closer look at the storyline, including the discovery of an artifact that has the power to alter history. Phoebe Waller-Bridge also stars as Helena Shaw, Indy's goddaughter, and partner in his next adventure. Moreover, Mads Mikkelsen is seen as the antagonist, Jurgen Voller, who appears to be working towards reviving Hitler and the Nazis.
In the video clip, Waller-Bridge, the actress who portrays Jones' goddaughter Helena, states, "You've taken your chances, made your mistakes. And now, a final triumph!"
At SWC, Waller-Bridge explained her character's bond to Dr. Jones. "They haven't seen each other for a very long time and in some ways she's the worst thing that could happen to him at this time in his life, but also the best thing," she said.
The starlet discussed how hard it is to get a laugh out of Harrison. "It's a challenge," she said, "but there's no better feeling in the world when you do." Mangold added, "It's climbing Everest."
---
Star Wars: Return of the Jedi
Star Wars: Return of the Jedi is turning 40, and will make its own triumphant return this month.
At Star Wars Celebration Europe 2023, it was announced that Return of the Jedi, the sixth chapter in the Skywalker saga, will be released in theaters for the first time in 26 years. The movie will be screened in select theaters in the US, UK, and other regions starting April 28, offering a full theatrical experience to a new generation of fans. Matt Ferguson, the artist who created a poster for the 40th-anniversary screenings of Star Wars: The Empire Strikes Back in 2020, has also designed a new poster to commemorate the theatrical release of Return of the Jedi.
More details HERE.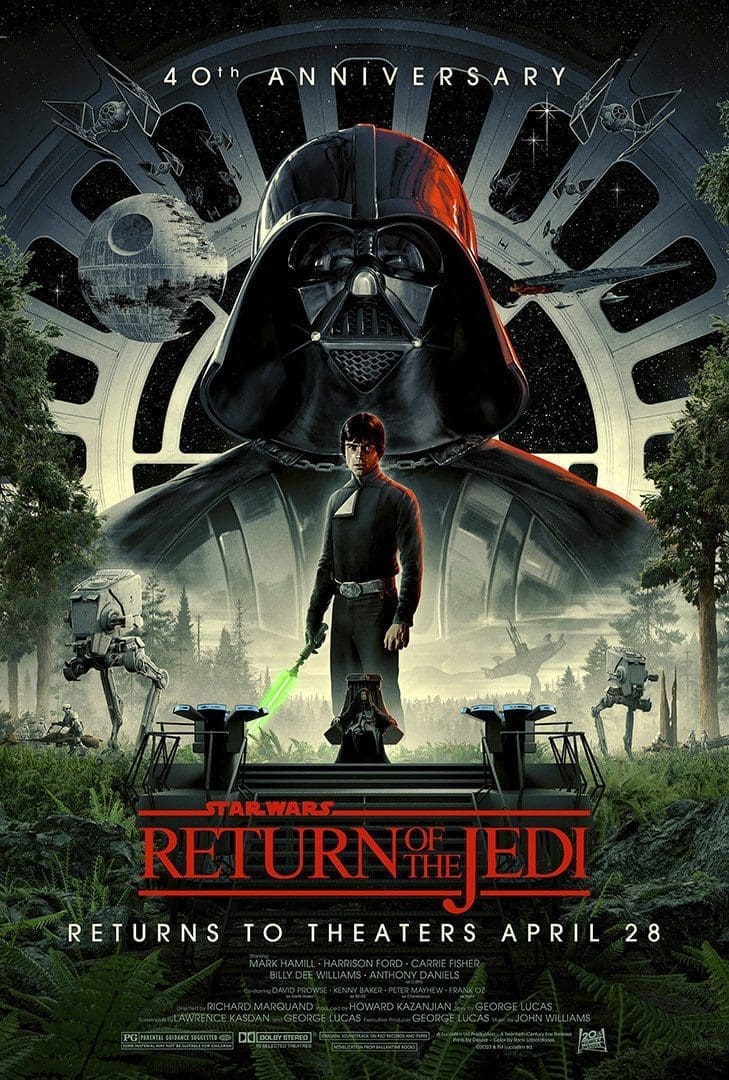 ---
Star Wars: The High Republic
As the Star Wars: The High Republic initiative approaches Phase III, the storytelling across multiple platforms remains as active as ever. Star Wars Celebration Europe 2023 hosted an exciting panel on The High Republic, moderated by Krystina Arielle, host of Star Wars: The High Republic Show. The panel included renowned authors Claudia Gray, Lydia Kang, George Mann, Daniel José Older, Cavan Scott, and Charles Soule, as well as James Waugh, vice president of the franchise story team at Lucasfilm, and Michael Siglain, publishing creative director. The hour-long panel was filled with surprises including appearances by special guests, such as Leslye Headland, and teasers about the connections between The Acolyte and previously-introduced Jedi characters. Additionally, there were many exciting new reveals about books and comics in The High Republic series.
More details HERE.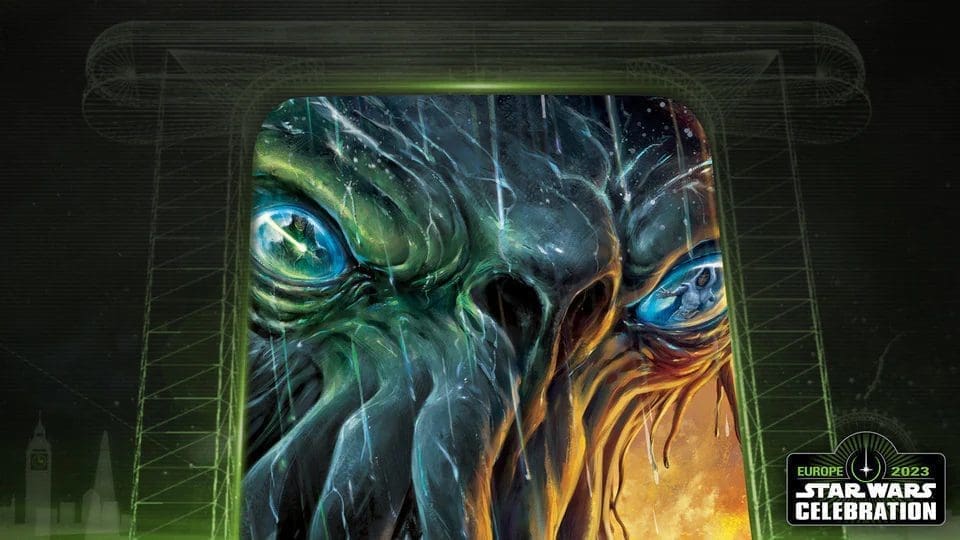 ---
Star Wars: Tales of the Jedi | Season 2 Announced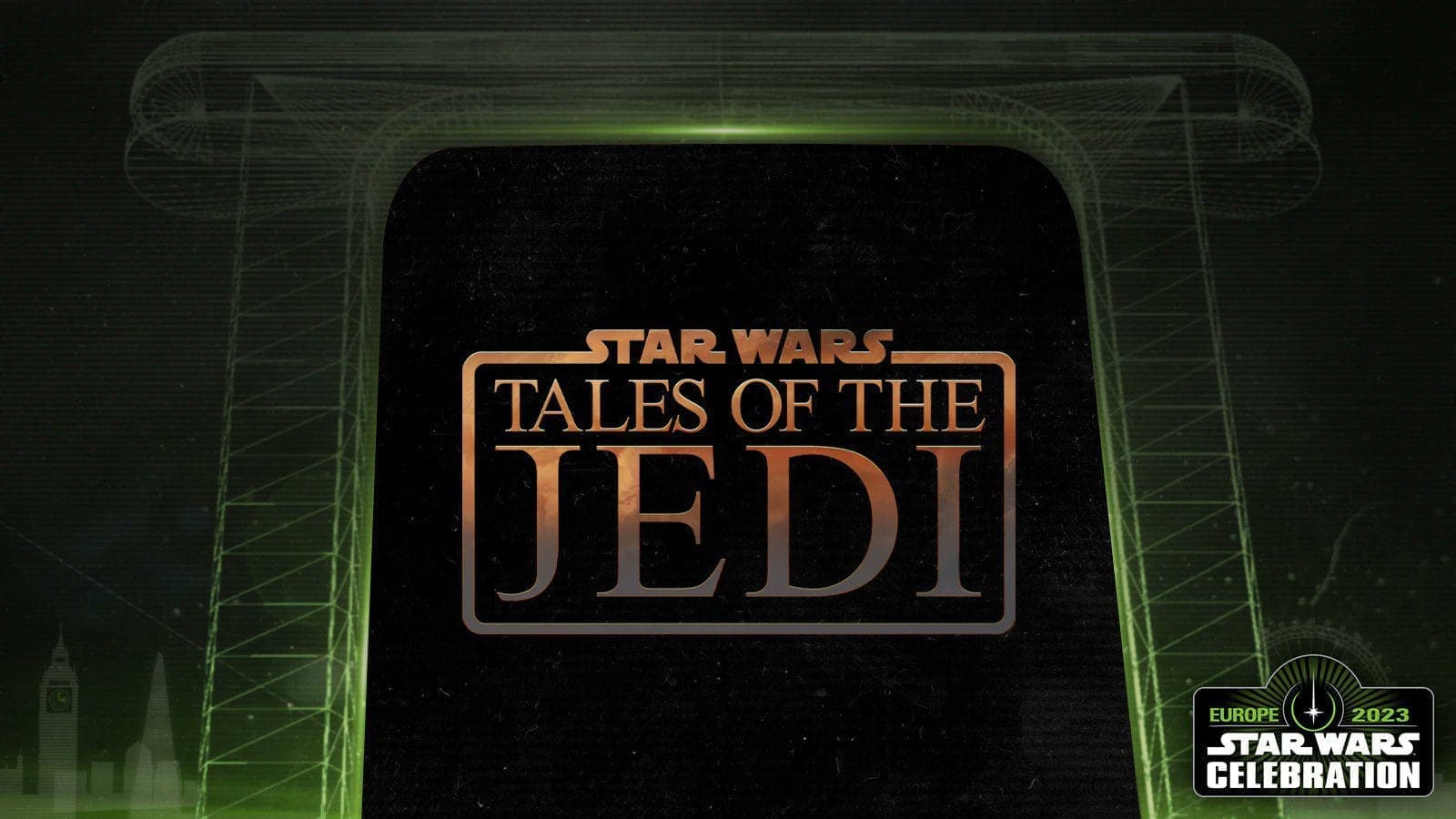 Dave Filoni announced at Star Wars Celebration Europe 2023 that Star Wars: Tales of the Jedi will return for a second season on Disney+. The news came as a surprise, but a welcome one, at the end of a panel celebrating the 15th anniversary of Star Wars: The Clone Wars.
"Tales of the Jedi was so fun the first time, I decided to do some more," he said.
The first season of Tales of the Jedi featured six episodes, with a split focus on Ahsoka Tano and Count Dooku. For more on Season 1, check out StarWars.com's list of 15 highlights, and stay tuned to StarWars.com for all things Tales of the Jedi.
---
Star Wars Jedi: Survivor | Final Gameplay Trailer
Fans of Star Wars Jedi: Fallen Order can rejoice as the release of the sequel, Star Wars Jedi: Survivor, is almost here. However, there was an unexpected surprise for fans at Star Wars Celebration Europe 2023, where the final gameplay trailer for the game was debuted by Respawn Entertainment, Electronic Arts, and Lucasfilm Games. Jedi: Survivor takes place five years after the events of the previous game, with protagonist Cal Kestis still fighting against the Empire. The trailer showcases gameplay, enemies (including a rancor!), and allies, all of which hint at an action-packed adventure in a galaxy that is becoming increasingly darker. With Jedi: Survivor set to arrive on April 28, StarWars.com spoke with game director Stig Asmussen ahead of this trailer drop, discussing some of the trailer's biggest moments and more.
More details HERE.
---
Dark Horse Reveals Star Wars: The High Republic Adventures Phase III
At Star Wars Celebration Europe 2023, Dark Horse Comics, known for Star Wars comics geared toward younger audiences and fans of all ages, showcased their upcoming slate. They unveiled various sneak peeks, including Star Wars: The High Republic Adventures and a teaser image for Phase III, and Star Wars: Tales from the Death Star, which is a collection of creepy stories by Cavan Scott. Additionally, they announced Quinlan Vos' comeback to Dark Horse, new Jaxxon variant covers, and other exciting releases. You can view all the cover and interior reveals in the gallery provided.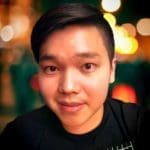 he/him • aapi • photographer • journalist • podcaster • geek • martial artist • foodie • social activist • gemini • gryffindor • dj • cinephile • gamer • traveler • intj