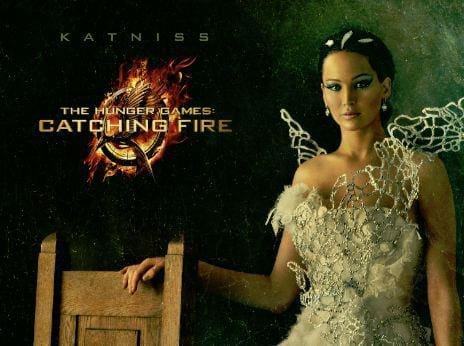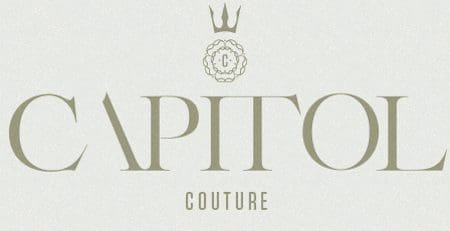 The Capitol Couture site debuted in January 2012, and is "run" by the Capitol. It has kicked off the "Catching Fire" excitement with the Capitol Portraits—prior to Katniss, we've seen Effie Trinket and Caesar Flickerman and Haymitch Abernathy and Cinna. The site's authenticity is vouched for by the fine print at the bottom, stating, "Capitolcouture.pn is a Capitol Sanctioned Source for Fashion & Culture. Lic. 741-20."
For all the latest on Capitol Couture and "Catching Fire," check out their Instagram and Twitter.
Here is the updated synopsis for "Catching Fire":
"The Hunger Games: Catching Fire" begins as Katniss Everdeen has returned home safe after winning the 74th Annual Hunger Games along with fellow tribute Peeta Mellark. Winning means that they must turn around and leave their family and close friends, embarking on a "Victor's Tour" of the districts.  Along the way Katniss senses that a rebellion is simmering, but the Capitol is still very much in control as President Snow prepares the 75th Annual Hunger Games (The Quarter Quell) – a competition that could change Panem forever.

"The Hunger Games: Catching Fire" is directed by Francis Lawrence, and produced by Nina Jacobson's Color Force in tandem with producer Jon Kilik. The novel on which the film is based is the second in a trilogy that has over 50 million copies in print in the U.S. alone.
"Catching Fire" is out in theaters Friday, Nov. 22, 2013. 
The countdown has begun.
Source: MSN Movies
[SlideDeck2 id=9269]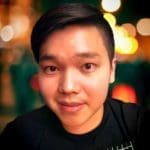 he/him • aapi • photographer • journalist • podcaster • geek • martial artist • foodie • social activist • gemini • gryffindor • dj • cinephile • gamer • traveler • intj