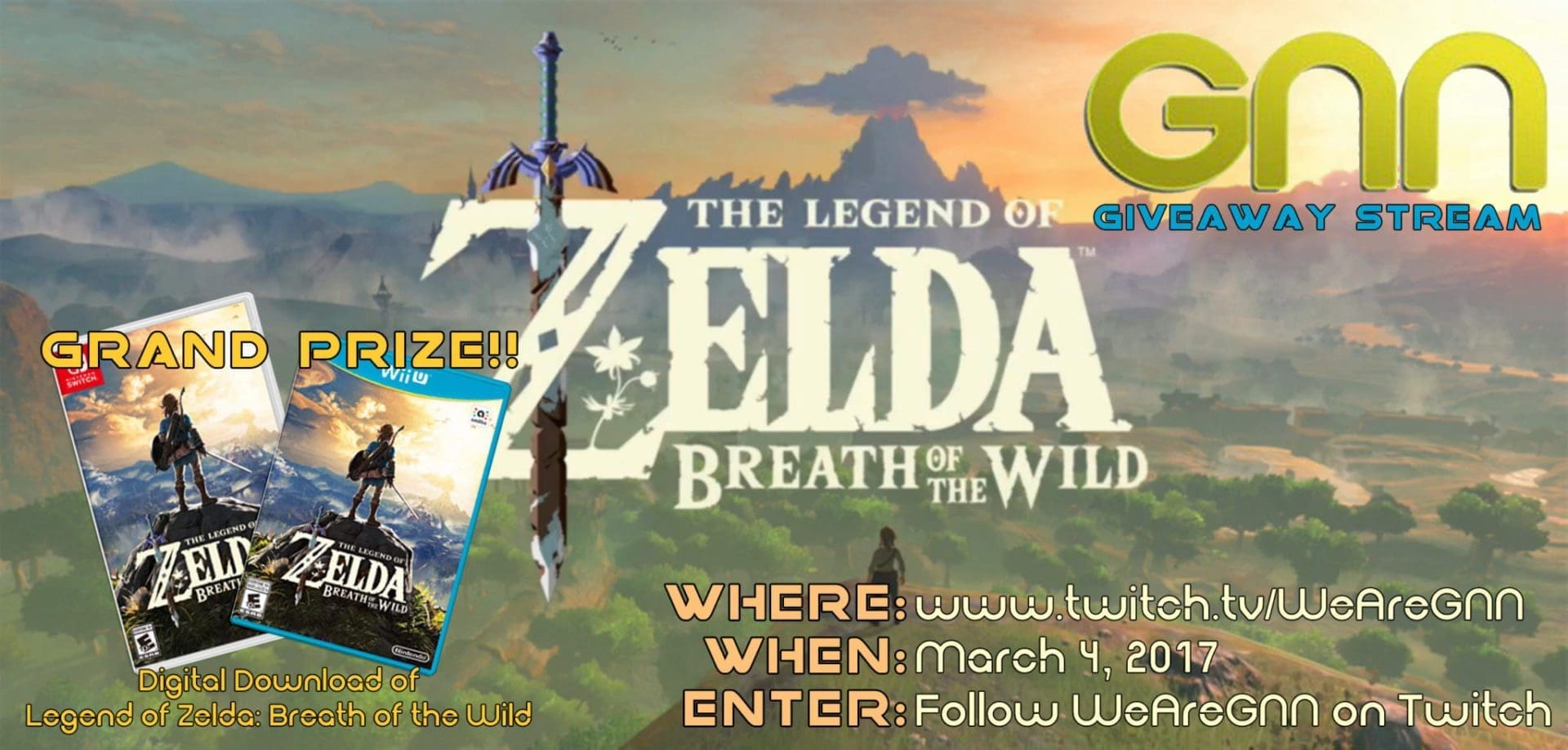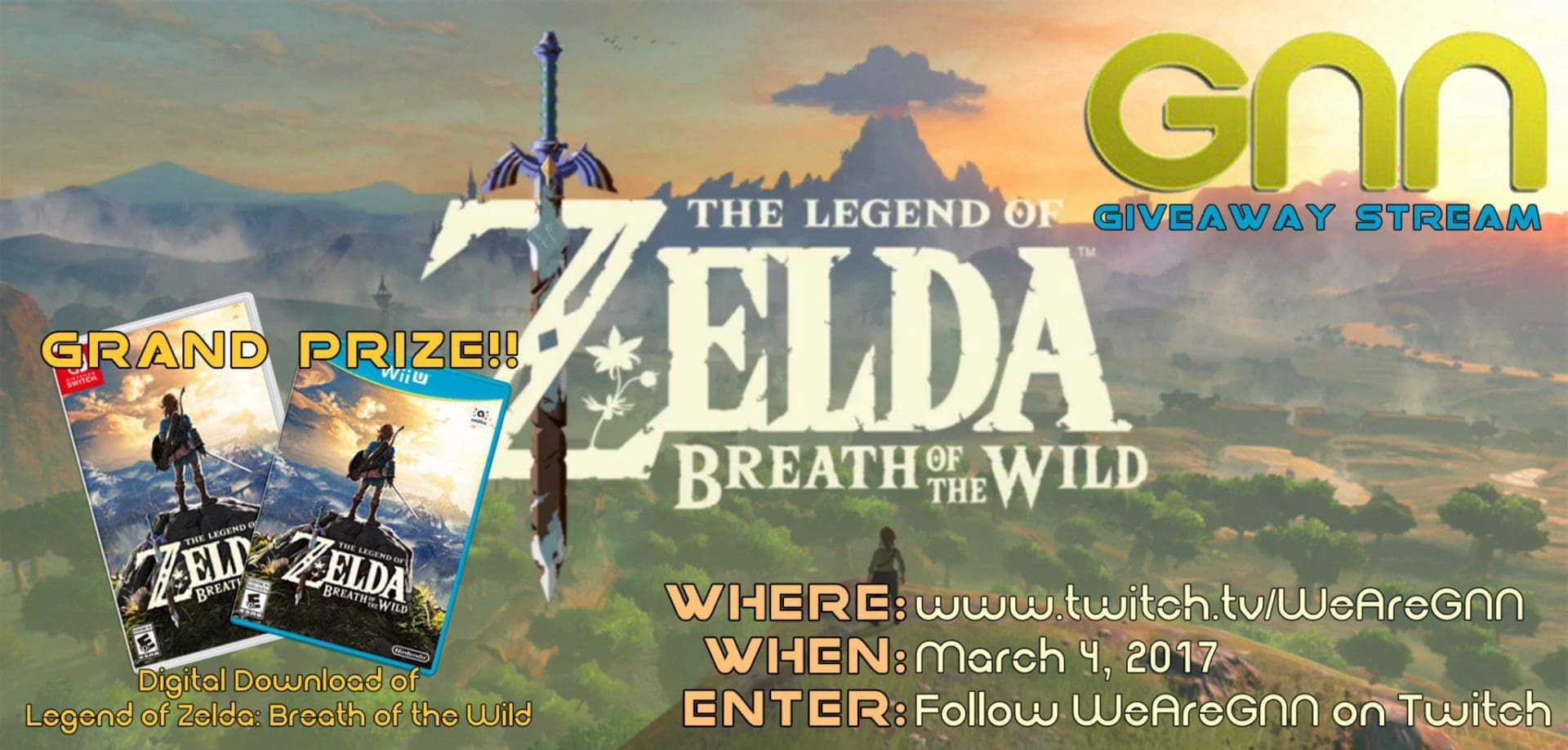 WHAT:  Legend of Zelda: Breath of the Wild and Other Prizes!
To celebrate the release of the newest installment in the Legend of Zelda franchise, Geek News Network will be hosting both a stream and an awesome giveaway! Prizes include Gamestop gift cards, game codes, and the grand prize will be your own downloadable copy of The Legend of Zelda: Breath of the Wild! Make sure to stop by the channel and give us a follow!
WHEN:  Saturday, March 4, 2017 starting at 9:00 AM MST
WHERE:  www.twitch.tv/WeAreGNN
ENTER: Follow the Twitch channel and be watching the stream when the raffles start!
ABOUT Legend of Zelda: Breath of the Wild
Releasing March 3rd, The Legend of Zelda: Breath of the Wild is an action-adventure video game developed and published by Nintendo for the Nintendo Switch and Wii U. It is the 19th main installment in the The Legend of Zelda series.
"Hylians pass stories of a destined time long past where multiple races lived and worked together in harmony. The Sheikah Tribe's blue aura breathed through the land and this mutual prosperity continued until a cataclysmic disaster stuck. The Hero and the Princess attempted to seal the terror which became known as the Calamity Ganon. Divine beasts awoke from four directions and deployed a mechanical army which made the King and his people fearful. They fractured Ganon's power and sealed him, but the Sheikah were banished from the land ever since." 
Join the MrKristopher, Guyonfire, Remarkable_Gaming, and your favorite Geek News Network streamers on March 4th to celebrate!
Video game player, card game enthusiast, and all around, general purpose geek. If I'm not brewing up my next cool deck idea, I'm probably trying that new card game that just hit the shelf.
Video games are my jam, but cards are my life.