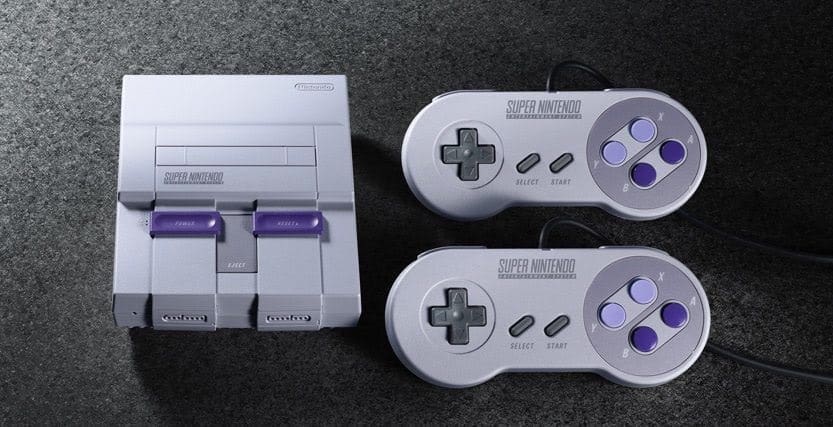 The golden age of
16-bit

gaming returns

The Super NES Classic Edition system has the original look and feel of the '90s home console, only smaller. Plus, this one comes fully loaded with 21 games! Two wired retro Super NES Classic Controllers are included for multiplayer gaming right out of the box. Get your hands on some of the best 2-player games of the era, including Super Mario Kart and Street Fighter II Turbo: Hyper Fighting. The Super NES Classic Edition is compatible with the Classic Controller and Classic Controller Pro accessories. Just plug it in and play!
21 Classic Super NES Games
For the first time ever, play the never-before-released STAR FOX 2

The Super NES Classic Edition is available
Sept. 29, 2017.

Only $79.99.


Retailer info coming soon!

Source: Nintendo
Full-time geek. Journalist. Photographer. Martial arts master. Feel free to follow my Instagram/Twitter or contact me directly at my email.