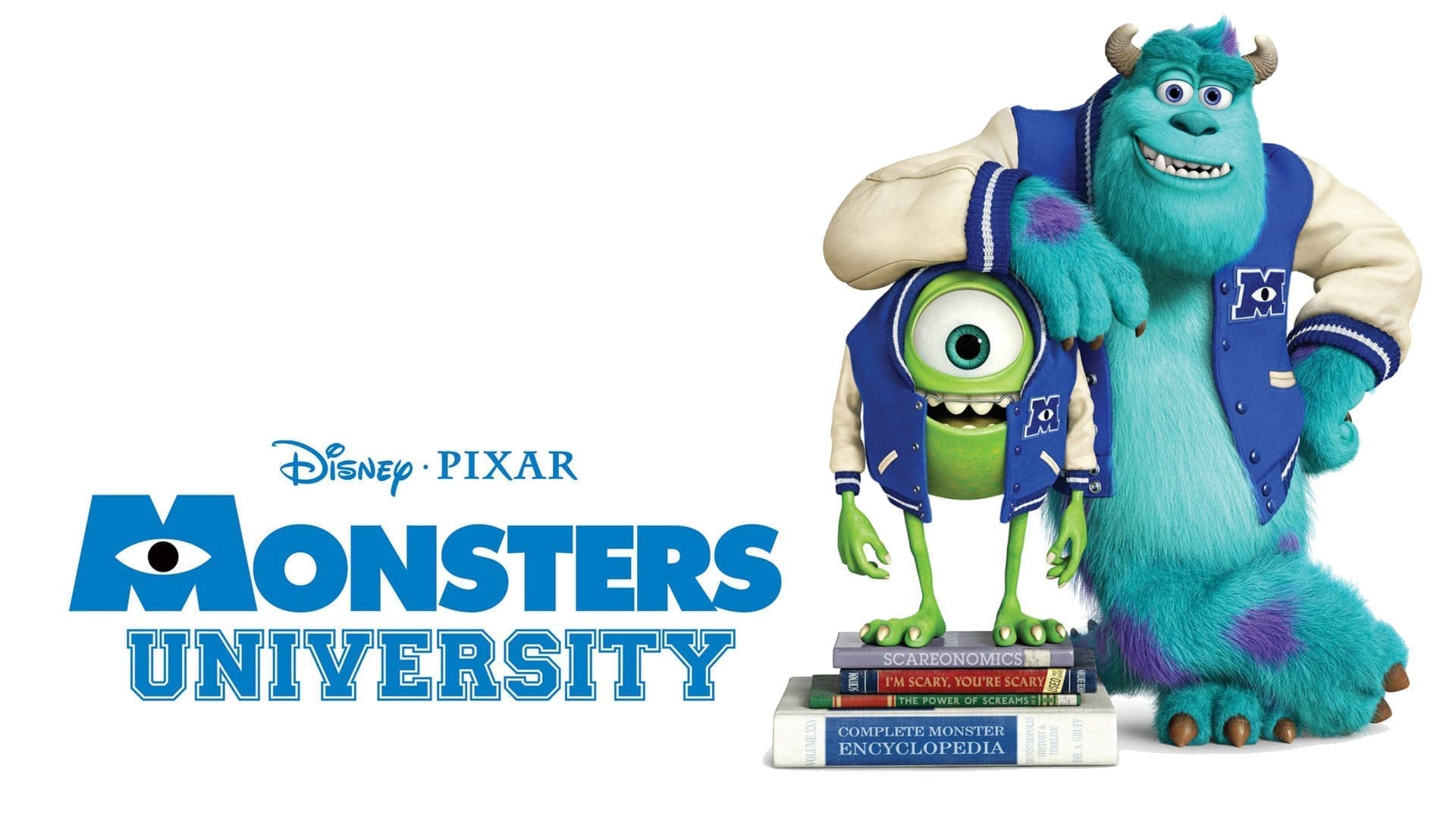 Los Angeles, with its beaches and beautiful weather, is a great place to spend a week or two of vacation, and while there are plenty of the usual things to do, here are a few that you perhaps didn't know about and may want to take the time to see.
CEMETERY SCREENINGS

There is nothing like watching a movie at night… with a big crowd… in a cemetery?? The cemetery screenings were started by Cinespia in 2002 and are held at the Hollywood Forever Cemetery (resting place of celebrities like Mel Blanc, Cecil B. DeMille, Douglas Fairbanks, John Huston, Peter Lorre, Tyrone Power, Dee Dee and Johnny Ramone, Bugsy Siegel, Carl "Alfafa" Switzer,  Rudolph Valentino and Fay Wray) on Saturday and occasionally Sunday nights during the summer. Since its inception, the cemetery screenings have become very popular and sell out more often than not, but since it's first come first serve, and you are willing to wait in line for an hour or two, then you can arrive early and make sure to get in.
The screenings project on the side of a building with speakers surrounding a very large grassy area where people can lay out picnic blankets or chairs (small beach style chairs only; no tall chairs allowed). The gates open at 7:00pm and a DJ plays music to a montage of vintage film posters to entertain you until the movie begins at 8:30pm. There are no food vendors at the cemetery so bring your own food. There is a pleasant picnic atmosphere to enjoy until it gets dark and the movie begins. Alcoholic beverages are permitted! In the past, some of the more popular screenings have been Night of the Living Dead (of course), Fast Times at Ridgemont High, The Wizard of Oz, The Terminator, and Strangers on a Train. Their website usually posts about a month's worth of screenings at a time and this month's program includes The Third Man on May 11th, American Psycho on May 18th, and Clueless on May 26th.
Price: Tickets $12.00 / Parking $15.00
Website: cinespia.org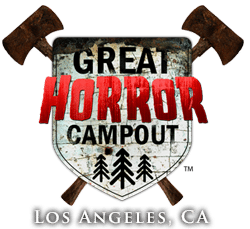 GREAT HORROR CAMP OUT
What horror buff who loves camping hasn't had a slight uneasy feeling that just maybe there's an ax-wielding manic out in the woods somewhere? Well if you like that feeling, then this event is for you! An overnight camp out where you pay to have the kind of experience you only see in a Friday the 13th movie. The price is $149 per person and includes: A tent for participant use, buffet dinner, breakfast, and parking. The Great Horror Camp Out is held on 32 acres in a Los Angeles area historic park. It lasts for 12 hours going from 8:00pm to 8:00am, and is for adults only (18+). This is the event's first year and their website says that there are different areas with different levels of participation/scare intensity.  They are:
Bonfire with screenings of horror movies (Safe Zone)
Marshmallow Roasting (Safe Zone)
Tent Zone (High Scare)
Hell Hunt (Scavenger hunt, Interactive highly immersive Terror)
The first weekend available is Friday June 7th and Saturday June 8th.
Price: $149.00.
Website: greathorrorcampout.com
THE EGYPTIAN THEATRE

The Egyptian theater in Los Angeles opened in 1922 as the predecessor to the famous Chinese Theater, and was one of the premier theaters during Hollywood's heyday. Currently it is the host theater for American Cinematheque, a film appreciation group that hosts screenings of popular movies, often accompanied by some of the film makers or cast members themselves, who tell stories about the film and often take questions from the audience (Mark Hamil recently appeared at a screening of Return of the Jedi on May 4th).
Some of the screenings planned for this month are:
Psycho / Mommy Dearest (Double Feature) – May 12th

Back to the Future Trilogy (Triple Feature) – May 18th

The X-Files with Chris Carter – May 19th

Price: $11.00
Website: americancinematheque.com
MAD T PARTY @ Disney's California Adventure Park

A trip to Southern California almost always includes a theme park, either Universal Studios, Magic Mountain, Knott's Berry Farm, or most likely Disneyland/California Adventure. When California Adventure opened in 2001, you could tell Disney was looking to target an older crowd since it served alcohol, unlike it's sister park Disneyland. Last year they continued the push for more mature content. The Mad T Party is a music and dance extravaganza that replaced their previous attempt at a night club type atmosphere, ElecTRONica.
The party (hosted by MC's Tweedledee and Tweedledum, pictured below) lasts four hours either going from 6:00pm to 10:00pm or from 7:00pm to 11:00pm, depending on what time California Adventure closes. There are two bars that serve a different selection of alcoholic drinks, such as the "Mad Hat-Ito" and the "Mad Long Island Iced T Party" with prices ranging from $7.50 to $11.50. They also have a small selection of beers on tap.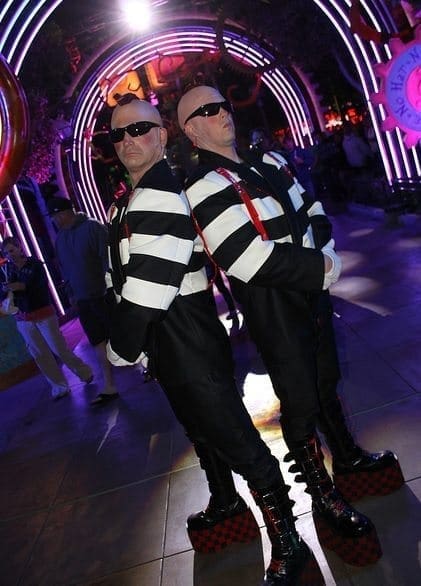 Each hour begins with a 20-25 minute performance by the Mad T Party band, a live band playing covers of hit songs from the 1950's to today. Each band member is a different Alice in Wonderland character; The host/male vocalist being The Mad Hatter, the female vocalist as Alice (naturally), the guitarist as The Door Mouse, the bass guitarist as The March Hare, the keyboardist as The Caterpillar, and the drummer as The Cheshire Cat.  Each set contains about seven songs that encourage the audience to sing and dance along. Their performances have become a popular attraction for local season pass holders.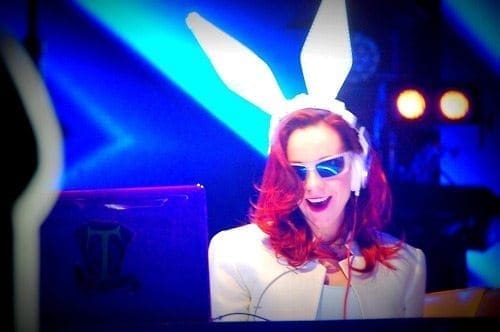 After the live band, the White Rabbit DJ spins music, while on a nearby stage the "Hottest Deck in Town", a professional dance group with each member representing a different playing card suit, perform for about 10 minutes. They are followed by "Who Are You?", a performance that is… very hard to describe (a dancing rainbow slinky is the best I can come up with).
The White Rabbit continues the music until the top of the hour when the Mad T Party band returns. If you are familiar with the Disney parks and want to try something a little different, or just take a break from the long lines and get a drink, the Mad T Party is a rather fun place to go.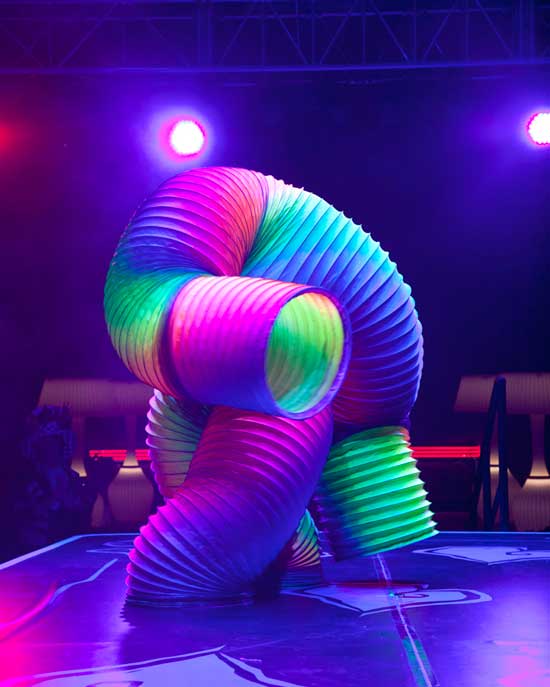 Price: Varies depending on how many parks and how many days you go (cheapest ticket is 1 day 1 park for $87.00)
Website: disneyland.disney.go.com/disney-california-adventure/mad-t-party/
DISNEYLAND OVERNIGHT
For the 2nd year in a row, Disneyland will stay open for a full 24 hours. The park did this last year on leap day and this year they are doing it again to promote Monsters University.
The park will open at 6:00am on May 24th and remain open until 6:00am May 25th. This is another opportunity for Disney veterans to experience something a little different from the norm, like riding Space Mountain at 2:00am or Haunted Mansion at 4:00am. Be sure to get there early, as last year Disneyland reached capacity. This year both Disneyland and California Adventure will be open to accommodate the crowds.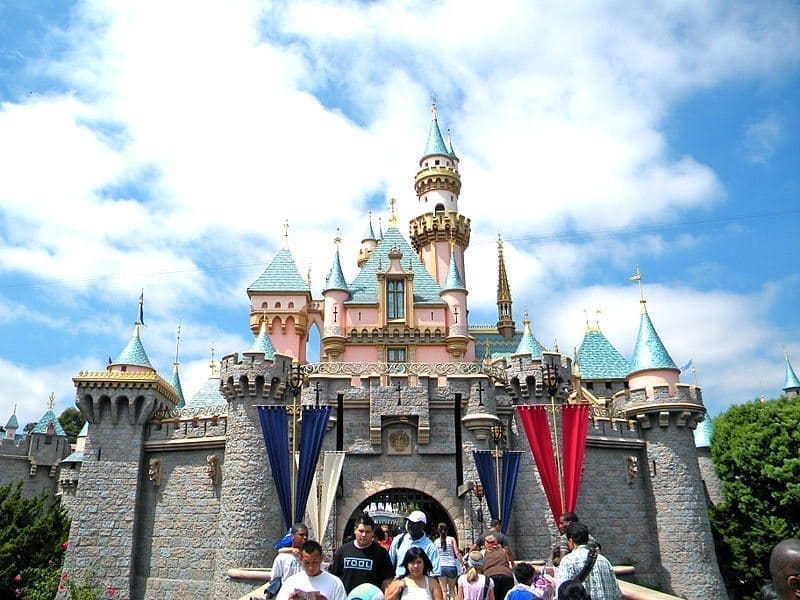 Price: Varies depending on how many parks and how many days you go (cheapest ticket is 1 day 1 park for $87.00)
Website: disneyland.disney.go.com
[SlideDeck2 id=9578]