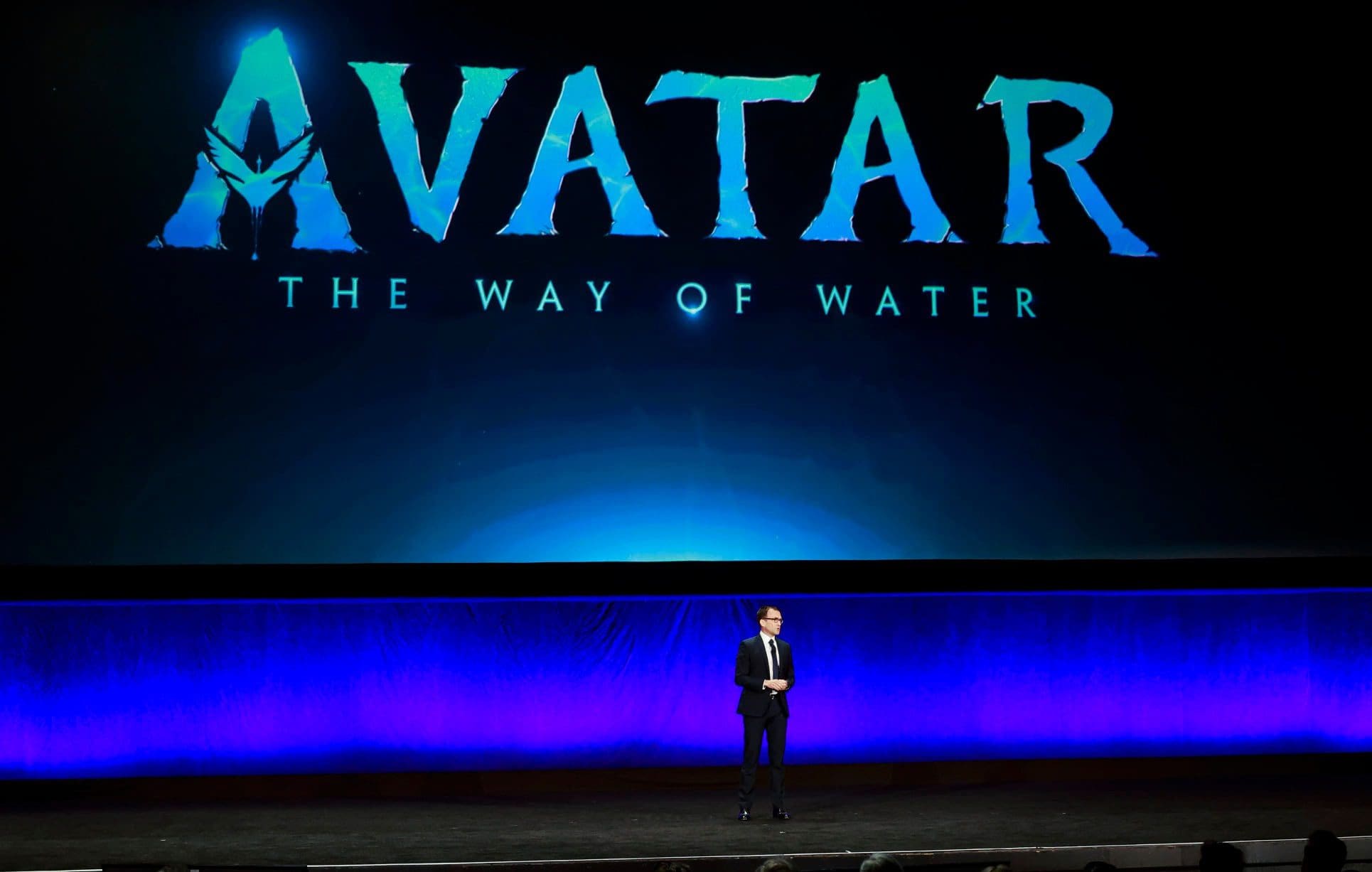 Day three of Cinemacon 2022 brought us the highly anticipated Walt Disney Studios Presentation. The starting sizzle reel showed the wide range of Disney's content under its umbrella. A refresher for those who don't remember under Disney there is now Marvel, Lucas Arts, Disney Live-Action, Disney Animation, Pixar, 20th Century, Searchlight, and Hulu. With all of these properties, we are looking at 11 major releases still coming this year, including Thor: Love and Thunder, The Menu, Strange World, and more which will be discussed below. And let's not forget the 2023 offerings like Guardians of the Galaxy Vol. 3, Ant-Man and the Wasp: Quantumania, the new reimaginings of Haunted Mansion and Little Mermaid, and the newest installment of Indiana Jones. First up was Marvel!
Marvel Studios
While previously announced projects were discussed, we only saw footage from Doctor Strange in the Multiverse of Madness coming out next week. 
The presentation started with the President of Marvel Studios Kevin Feige introducing an extended look at Doctor Strange in the Multiverse of Madness, a film that has done over 42 million in advance ticket sales domestically. The clip included a pony-tailed Doctor Strange (Benedict Cumberbatch) and an enigmatic America Chavez (Xochitl Gomez). Wong (Benedict Wong) is also back (and he sticks around for the action). Action-packed with impeccably designed monsters and Marvel's trademark blend of humor and heart, Multiverse looks like it will deliver on creating an exciting multiverse.
---
Pixar
After the very brief foray into the Marvel universe, gears were shifted and we moved into a different type of universe to hang out in with Pixar's Lightyear. The audience was treated to the first 30 minutes of the surprisingly entertaining Lightyear with Chris Evans playing the voice role of a young Lightyear. I say surprisingly because I did not have much in the way of expectations for the film but it was fun and funny. In particular, a character named Socks is sure to be a fan favorite. Also surprising, is how well Evans' voice fits the role. The film is also gorgeously rendered, it being their first animated film built for the IMAX aspect ratio. This may have been my favorite bit of footage shown during the presentation. 
---
New Regency
Shifting gears once more we make our way to the New Regency portion of the evening with a teaser for David O. Russell's newest sort-of-true film Amsterdam. The cast for this film is stacked, starring Margot Robbie, John David Washington, and Christian Bale, with appearances by Robert De Niro, Chris Rock, Zoe Saldana, and many more. Coming to theaters on November 4, it is feeling a little award-y, but who doesn't enjoy a well-acted period piece romp?
---
20th Century Studios
The morning shifted into 20th Century Studios in which we got two properties. First up was the big-screen debut of The Bob's Burgers Movie. With a tag line of "Get your buns into the theater", this musical comedy-adventure takes one of America's favorite families through a summer of mishaps after a water main break causes a sinkhole right out front of our favorite burger place. And yes I said musical, in the extended first look, there is a catchy tune about the Sunnyside of Summer before the characters learn their summer plans may not come to fruition. Coming to theaters Memorial Day Weekend, fans of the show like myself are likely to be very happy with this film. 
And now the one everyone has been waiting for, a first look at the sequel to the box phenomenon Avatar,  Avatar: The Way of Water. But first, a note that the original record-breaking film will be back in theaters after a remastering of the picture and the sound on September 23rd, before the December release of the sequel. The teaser trailer was shown in 3D and takes us back to Pandora where things are looking a bit different, not much of the plot was revealed but stars Sam Worthington, Zoe Saldana, Sigourney Weaver, and Stephen Lang are back alongside new additions like Kate Winslet and Cliff Curtis.
While we may not have learned much from the teaser shown, which by the way will be launching excluding in theaters in front of Doctor Strange next week, we did hear from the producer more about the plan for the sequels. Each of the upcoming FOUR sequels, yes I said four, will center on the Sully family and tell contained standalone stories. It is a bold move given the way franchise storytelling has evolved but a welcome change from the neverending cliffhangers. 
And that was it, not a bad show though not the most exciting either. More to come from CinemaCon soon.