Join us in celebrating what would have been Fred Rogers' 90th birthday with the release of the official trailer for Won't You Be My Neighbor?
Focus Features will release WON'T YOU BE MY NEIGHBOR? in select theaters on June 8th, 2018
Story: From Academy Award-winning filmmaker Morgan Neville (20 Feet from Stardom), Won't You Be My Neighbor? takes an intimate look at America's favorite neighbor: Mister Fred Rogers. A portrait of a man whom we all think we know, this emotional and moving film takes us beyond the zip-up cardigans and the land of make-believe, and into the heart of a creative genius who inspired generations of children with compassion and limitless imagination.
Director: Morgan Neville ("20 Feet from Stardom")
For more info, please follow the film on social:
Official Site I Facebook I Twitter I Instagram
#MrRogersMovie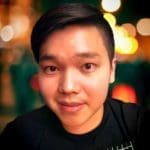 he/him • aapi • photographer • journalist • podcaster • geek • martial artist • foodie • social activist • gemini • gryffindor • dj • cinephile • gamer • traveler • intj