We live in a time in which it's rare to last a single 24-hour period without witnessing some form of hate, usually first-hand. It's a time when many people can't go about their daily lives without getting harassed in some way. Through the dark clouds that line the skies of the modern world comes a beacon of light from the past. Won't You Be My Neighbor is a documentary that will make you yearn for more people like Fred Rogers, and think of a time before negativity ruled the world. Grab a tissue as we dive into our Won't You Be My Neighbor review.
Won't You Be My Neighbor is a very straightforward documentary that should not be confused with the upcoming Tom Hanks-powered drama, You Are My Friend, coming out at an unannounced point in the future. It's a powerful documentary that doesn't go out of its way to tell some skewed version of history. Won't You Be My Neighbor is fact-based and includes a plethora of archival footage, as well as modern and classic interviews that are sure to have even the most stern-hearted moviegoer in tears by the time the film comes to an end.
The documentary begins just before Fred Rogers stepped in front of his first TV camera and concludes shortly after his death in 2003. It details his early TV days and thoroughly covers what made Mister Rogers' Neighborhood so impactful to so many lives. Many of the original cast members are interviewed for the documentary, including François Scarborough Clemmons (Officer Clemmons), David Newell (Mr. McFeely) and Joe Negri (Handyman Negri). In addition to the regular staff members, Rogers' wife, Joanne Rogers, and musician, Yo-Yo Ma, who was close friends with Fred Rogers and appeared on the show several times are interviewed as well.
Oddly missing from the modern interviews is Betty Aberlin, who played Lady Aberlin on the show. While there's plenty of archival footage of Aberlin featured in the documentary, it's a bit strange there are no new interviews with her. Despite this one missing piece, you get an intimate behind the scenes look at everyone on the show and what made Mister Rogers' Neighborhood so special. The show dealt with extremely important and mature themes but portrayed everything in a way that was easy for children to digest.
One of the big moments on the show, and in Won't You Be My Neighbor, is when it handles the tragic accident of NASA's Challenger space shuttle. It was disasters like this that made Mister Rogers' Neighborhood truly shine, like a beacon of hope. Won't You Be My Neighbor takes extreme care in showcasing just how important Fred Rogers, his entire staff, and Mister Rogers' Neighborhood was to children and adults alike.
You will come out of Won't You Be My Neighbor with tears in your eyes. Not only because Fred Rogers was an inspirational human being that is sorely missed, but because he was a symbol of hope. In this modern age engulfed in what is essentially raw evil, someone like Fred Rogers could have the potential to once again make a significant impact on society. There are few people in this world like Fred Rogers, and Won't You Be My Neighbor is a masterful and refreshing look at his incredible kindness, and what his achievements meant for people across America.
About Won't You Be My Neighbor

Synopsis: An exploration of the life, lessons, and legacy of iconic children's television host, Fred Rogers.
Director: Morgan Neville
Stars: Joanne Rogers, McColm Cephas Jr., François Scarborough Clemmons
Rated: PG-13
Runtime: 1 Hour, 34 Minutes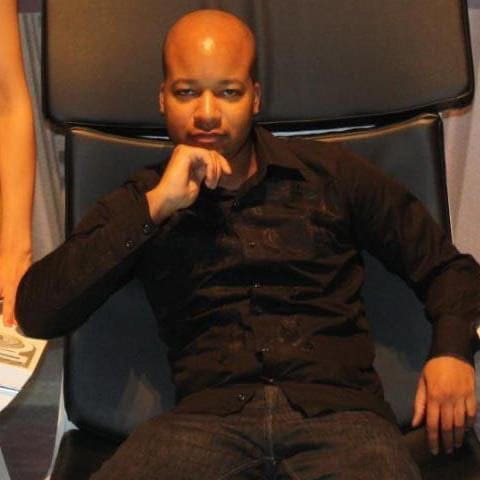 Bryan Dawson has been writing professionally since the age of 13. He started his career as a video game writer and has since worked for Random House, Prima Games, DirecTV, IGN, AOL, the British Government, and various other organizations. For GNN, Bryan taps into his passion for movies.