Hello Comic Book Fandom:
Each week Marvel Comics, DC Comics, Image Comics, Dark Horse Comics, IDW Publishing, BOOM! Studios, and others release comic books every Wednesday and sometimes fantastic comic books get lost in the shuffle. The goal of this list is to highlight ten comic books that are worth checking out for this week.
This is the way the list works: I tend to add more books that ARE new reader than those that are NOT. But usually, it's just a list of books I'm excited for. And you should be too.
Honestly, all that matters this week is KC Green and Allison Strejiau's "Regular Show" #1. Oh, and how can I forget about Justin Jordan and Tradd Moore's "The Legend of Luther Strode" #5.
Alrighty then, how about that list…
———————————————-
[Honorable Mention] Wonder Woman #20
Wonder Woman was certain there was one person in her life she could trust-but she thought wrong!
———————————————-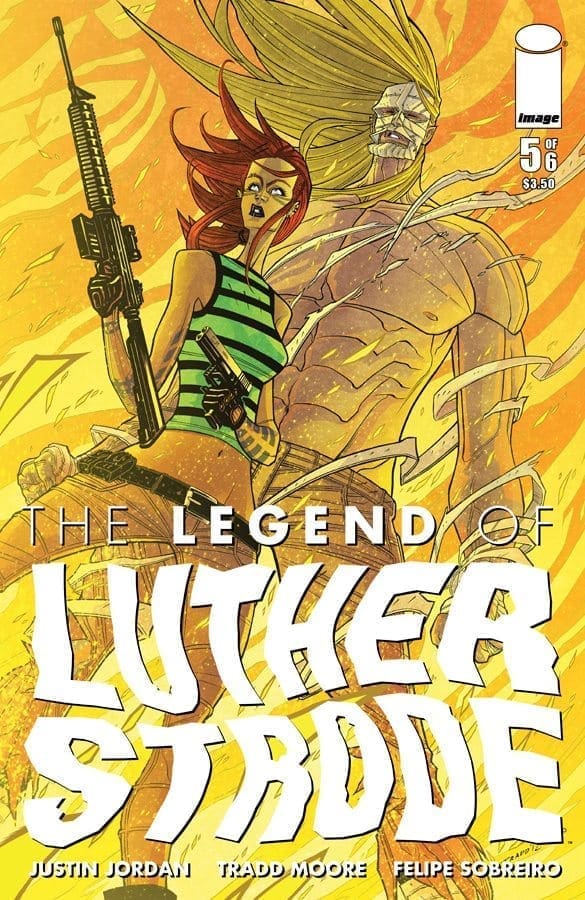 10. The Legend of Luther Strode #5
Luther has been Bound. Petra has become Jack's new friend. Binder gets a surprise from an unexpected source. And the world burns down around them all
———————————————-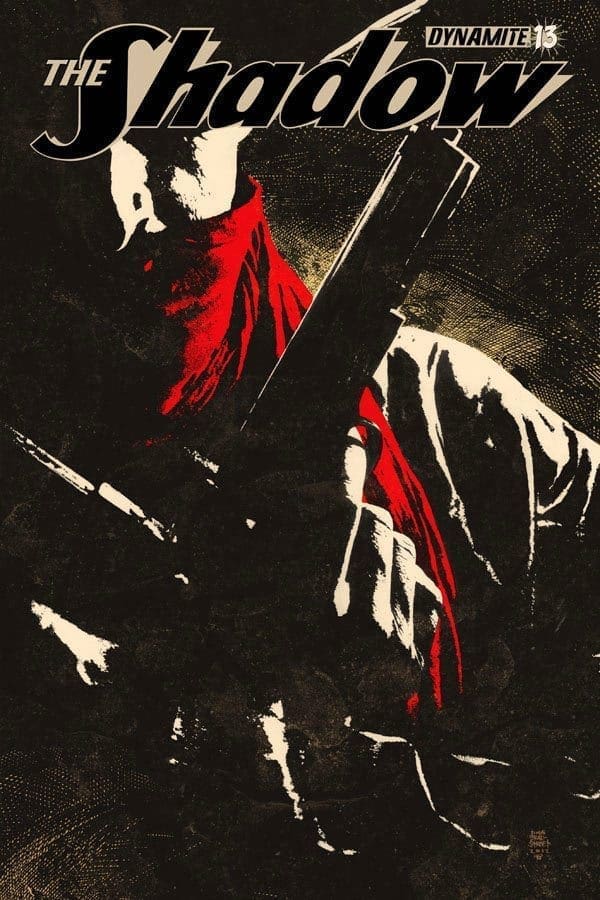 9. The Shadow #13
A grisly string of random murders has left the authorities baffled, but The Shadow believes there is method to the killer's madness. At each crime scene, eyewitnesses have spotted the spectral figure of a woman in white. Is 'The Light' behind the murders, or a victim's lost spirit? The Shadow must unravel the mystery before the killer strikes again!
———————————————-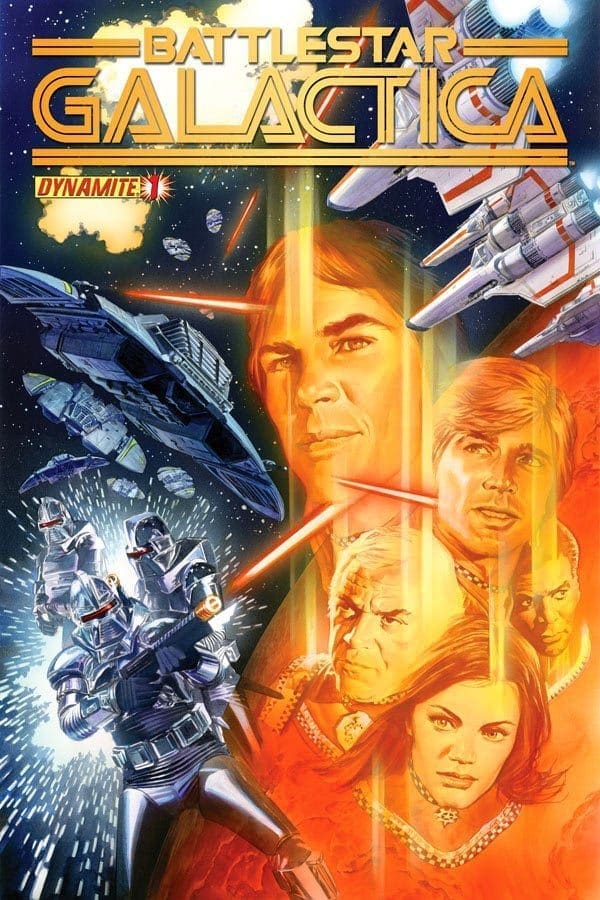 8. Battlestar Galactica #1
MEMORIAL: Part 1! 2013 marks the 35th anniversary of the original Battlestar Galactica TV series and to celebrate Dynamite is launching a brand new series, written by cosmic supremos, Dan Abnett & Andy Lanning (Legion, Nova, Guardians of the Galaxy)! Set in classic BSG continuity, this series celebrates 35 years of epic space opera when, following a surprise Cylon attack, Adama and the crew of the Galactica are forced to deploy Dr Zee's experimental temporal weapons with unexpected results that leave Apollo and Starbuck lost in time and space in an alternate reality with no Galactica and no way of returning home!
———————————————-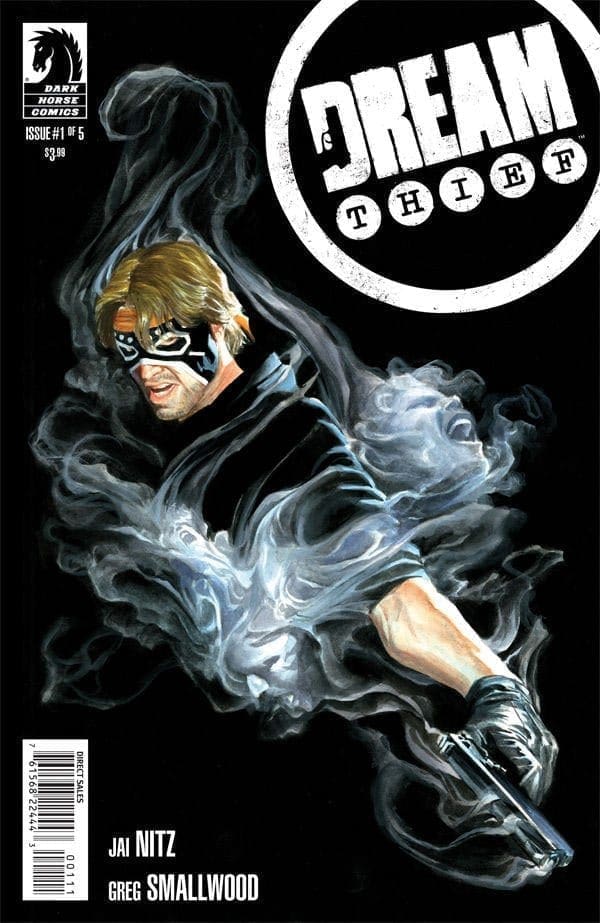 7. Dream Thief #1
Your dreams . . . His nightmare!

After stealing an Aboriginal mask from a museum, John Lincoln realizes that the spirits of the vengeful dead are possessing his body and mind while he sleeps! His old problems have been replaced by bloody hands and the disposal of bodies-and now remembering where he spent last night has never been more important!

* Bram Stoker Award winner Jai Nitz and Greg Smallwood craft a gritty, fast-paced drama.

* Cover by Alex Ross!
———————————————-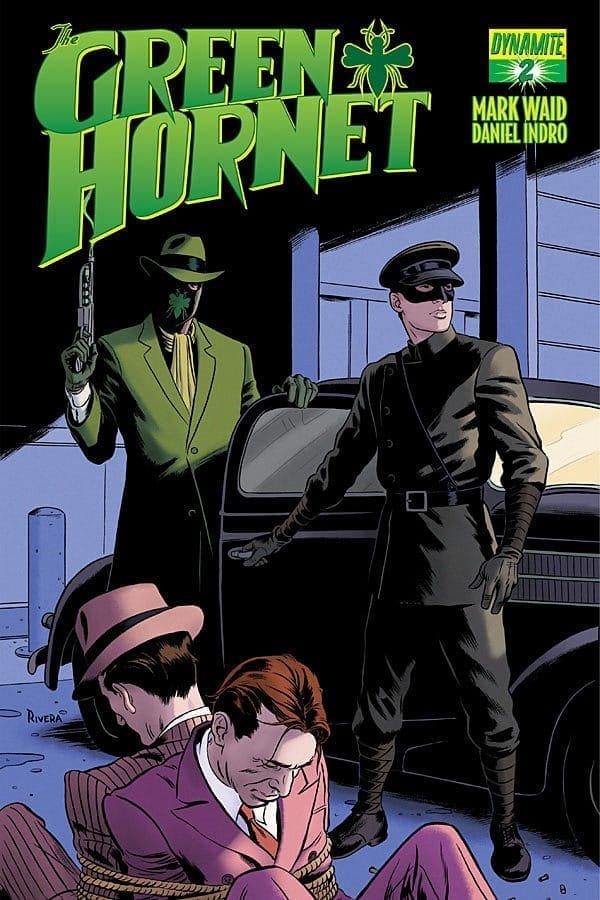 6. Mark Waid's The Green Hornet #2
Britt Reid has always been a hero to the people, whether in his civilian identity as a newspaper publisher, or as his costumed alter-ego. But in one terrible moment, the Green Hornet turns on the city that he'd sworn to protect, becoming their worst enemy!
———————————————-
5. Ultimate Comics Spider-Man #23
'SPIDER-MAN NO MORE!'

Will tragedy force Miles to quit?!

Bombshell is back!

An all new Cloak and Dagger!!!
———————————————-
4. Age of Ultron #8
With the Marvel Universe turned inside out, who will take responsibility for breaking the world? And is there any way to put it back? Wait until you see who is in charge of the new world order and how they got there. . .

A reality-spanning choice is made this issue that will affect the Marvel Universe for years and years to come.
———————————————-
3. Avengers The Enemy Within #1
THE OPENING SALVO TO THE HOTLY ANTICIPATED AVENGERS/CAPTAIN MARVEL FOUR PART EVENT!

Can't keep a good Captain down!

Vicious echoes of the Avengers' past are cropping up all over Manhattan. . . and a grounded Captain Marvel refuses to be left behind.

Who is the sinister figure behind these incursions and what does it have to do with Carol Danvers' mysterious condition?

But is this villain real or just a figment of Captain Marvel's increasingly deadly imagination?
———————————————-
2. Fatale #14
The final standalone FATALE FLASHBACK issue!

World War Two! Nazi cultists and monsters are after Jo, as she searches for answers and comes face to face with Mr Bishop for the first time!

And remember each issue of FATALE contains extra content, articles and artwork that are not available anywhere but the printed single issues.
———————————————-
1. Regular Show #1
REGULAR SHOW. . . IT'S ANYTHING BUT!

Cartoon Network's powerhouse series now has its own comic book series! Hot on the heels of the smash hit adaptation, ADVENTURE TIME, KaBOOM! unveils the next all-ages comic phenomenon!
BJoin Mordecai the Bluejay and Rigby the Raccoon, a couple of best bros in their twenties just tryin' to chill for a bit, man. But when you're livin' in as crazy a world as they are, no day can be called. . . regular!
Preview Pages:
———————————————-
Chuckie is blogger for fine sites such as Geek News Network and Comic Book Therapy. Burrito enthusiast would be the best way to describe him. Follow Chuckie on twitter @dweebofthedead to read just how much he loves Batman, kind of like a man-crush, but not really. Ok — really.
[SlideDeck2 id=9304]
Lover of Comic books, film, television, fresca and video games. Check out my blog dweebofthedead.tumblr.com to see what kind of shenanigans I got going on, or check out my twitter for up to date ramblings @dweebofthedead.
Email: chuckie.valdez@geeknewsnetwork.net