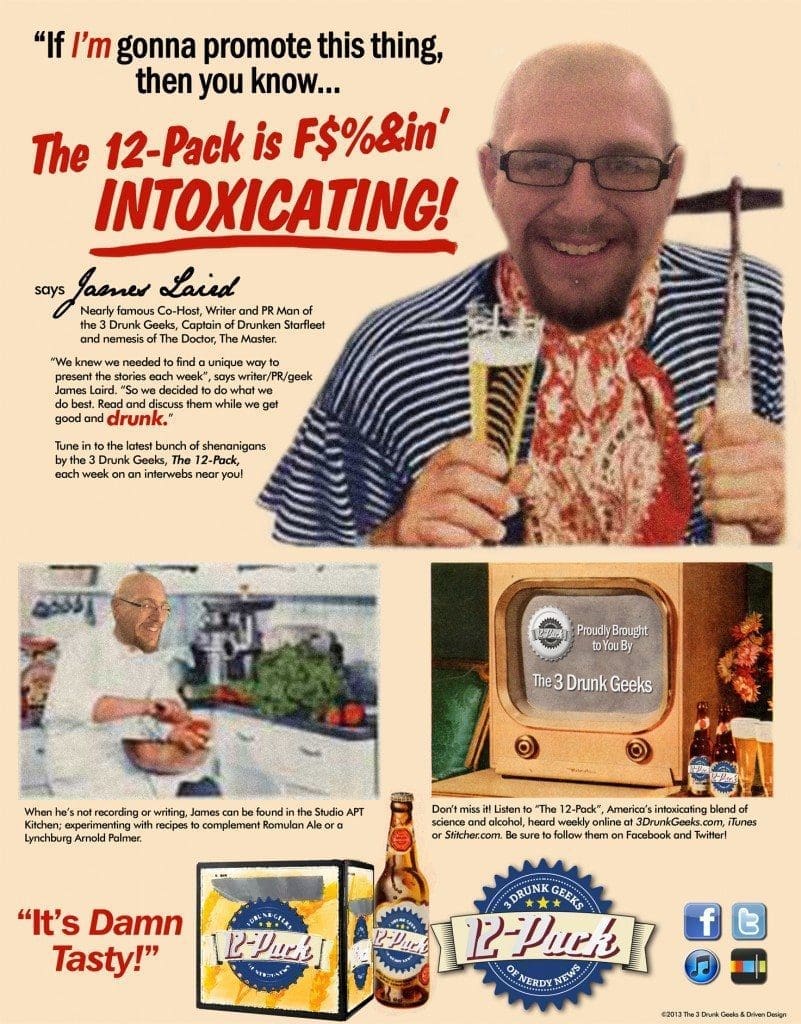 In this installment of the 12 PACK, Neil and James get a little help from their friend, Max from Beers, Beards & Bastards (While our 3rd Drunk Geek, Nick Grover, is on hiatus) and he brings a really cool toy that every beer lover needs to own!
This episode includes:
From Glee Clubber to "Fastest Man Alive, Gary Gustin is cast as THE FLASH
It's a Jurassic World after all
G4 is only mostly dead
Better Call Saul! We got news on the BREAKING BAD spinoff
The ZAHNiverse is expanding with his new game… Parallax
A steampunk dream come true! AIRSHIPS
Go V'ger Go!
You might experiance some shrinkage in Alaska
Flight 666 to HEL
PLUS MORE!
If you like iTunes, download from this link: HERE
If you like your geekery mobile, download Stitcher!: HERE (Promocode: DRUNKGEEKS)
Or listen to us directly from the online Stitcher Radio App: HERE
Be sure and check us out on the interbutts!
[SlideDeck2 id=10315]