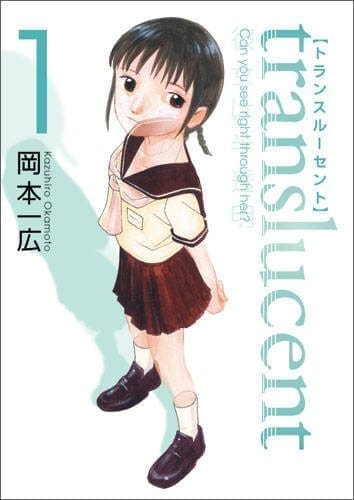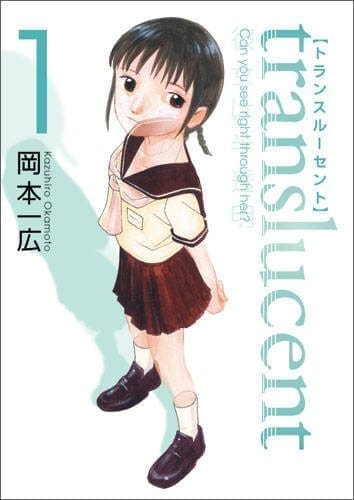 When it comes to manga my personal favorite is Okamoto's very own Translucent; a cute story about two 8th graders that like each other (to say the least). Now you must be thinking, "What's the plot twist?" Don't sweat it; this story doesn't involve any love triangles, vampires, or werewolves!
This manga is in fact quite unique; a girl by the name of Shiroyama is struggling to get noticed for once. This task seems near impossible with her translucent syndrome –A rare/mysterious medical condition that causes her to go transparent, or completely invisible- It seems as if nothing gives her the time of day, as she states herself:
"Even the sun… doesn't notice me. I don't even have a shadow." "No one in this world… has eyes that can reflect my image. No one can see me"
Surely enough she catches the attention of her fellow classmate, Tadami. Regardless of her disease he falls in love with her, supporting her against the odds. Things go on normally until one day she goes completely invisible for more than a week resulting in Shiroyama having to move away from her home & school.
Now; I don't want to include any spoiler alerts in this review. I do recommend this book to all manga fans out there. Overall Translucent is a good read that has brought me many giggles and at one point, some tears.
(I've had this manga for about 3 years now and I think it's about time for someone else to get a kick out of it. If any of our GNN fans are interested in it shoot me a quick email with your address to raricely@yahoo.com and I'll mail you my copy of Translucent)
Hi I'm Ari. I Love a lot of things expanding from writing/reading poetry, listening to music, watching movies, to occasionally throwing it down on the basketball court. I could go on to write a novel but I'll save you guys the time/agony and just let you see what I'm all about on my twitter @Jacob_Pooh.