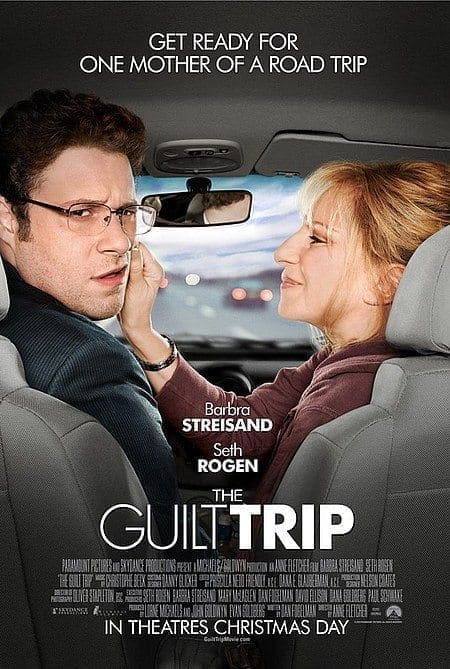 THE HOLIDAY FILM FROM PARAMOUNT WILL SCREEN EXCLUSIVELY AT AMC THEATRES ON DECEMBER 2ND IN SELECT MARKETS,
FOLLOWED BY A LIVE STREAMING Q&A WITH THE FILM'S STARS
HOLLYWOOD, CA (November 27, 2012) – Paramount Pictures, a division of Viacom, Inc., and AMC Theaters have partnered to bring the upcoming holiday comedy "THE GUILT TRIP" to audiences in 20 cities across the country in advance of its theatrical release on December 19th.
These exclusive screenings will be followed by a Q&A with the film's stars Barbra Streisand and Seth Rogen, to be streamed live via satellite from Los Angeles.
The screenings and subsequent live Q&A will take place December 2nd at participating AMC Theaters in Los Angeles, New York, Chicago, Washington D.C., Miami, Boston, Houston, Denver, Phoenix, Dallas, Kansas City, Atlanta, Detroit, Minneapolis, Orlando, Philadelphia, Sacramento, San Diego, San Francisco and Seattle.
For more information and to reserve your seat, please visit http://www.gofobo.com/rsvp/landing/
"THE GUILT TRIP" stars Rogen as Andy Brewster, an inventor about to embark on the road trip of a lifetime, and who better to accompany him than his overbearing mother Joyce, played by Barbra Streisand.  After deciding to start his adventure with a quick visit at mom's, Andy is guilted into bringing her along for the ride.  Across 3,000 miles of ever-changing landscape, he is constantly aggravated by her antics, but over time he comes to realize that their lives have more in common than he originally thought.  His mother's advice might end up being exactly what he needs.  The Guilt Trip is directed by Anne Fletcher, written by Dan Fogelman and produced by Lorne Michaels, John Goldwyn and Evan Goldberg.
"THE GUILT TRIP" opens everywhere December 19th, 2012. To learn more about the movie, visithttp://www.guilttripmovie.com/
Check out the trailer below:


# # #
About Paramount Pictures Corporation
Paramount Pictures Corporation (PPC), a global producer and distributor of filmed entertainment, is a unit of Viacom (NASDAQ: VIA, VIAB), a leading content company with prominent and respected film, television and digital entertainment brands. Paramount controls a collection of some of the most powerful brands in filmed entertainment, including Paramount Pictures, Paramount Animation, Paramount Vantage, Paramount Classics, Insurge Pictures, MTV Films, and Nickelodeon Movies. PPC operations also include Paramount Famous Productions, Paramount Home Media Distribution, Paramount Pictures International, Paramount Licensing Inc., and Paramount Studio Group.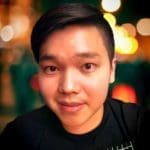 he/him • aapi • photographer • journalist • podcaster • geek • martial artist • foodie • social activist • gemini • gryffindor • dj • cinephile • gamer • traveler • intj