With Advance Movie Ticket Purchase, Film Goers Are Entered to Win a Trip to Las Vegas
or A Year of Free Movie Passes
WHAT:          To celebrate the release of its upcoming 3D film spectacular, "CIRQUE DU SOLEIL: WORLDS AWAY," Paramount Pictures is proud to announce that the film's feature performers will be appearing exclusively at the Scottsdale Fashion Square aboard their "Vessel of Dreams", allowing shoppers to experience the magic of the movie event of the year before it hits theaters December 21st, with 12pm & 7pm showtimes.
Fans will have the chance to purchase discounted tickets to showings of "CIRQUE DU SOLEIL: WORLDS AWAY" onsite, courtesy of Fandango, and enter to win two fantastic prizes courtesy of "CIRQUE DU SOLEIL: WORLDS AWAY" and Fandango: A trip for two to Las Vegas to see a Cirque du Soleil show or a year of free movie passes from Fandango!
WHEN:          Saturday, December 8 from 10:00 a.m. to 4:00 p.m.
WHERE:        Scottsdale Fashion Square
7014 East Camelback Road, Scottsdale, AZ 85251
*Performances will occur at the food court.
GET YOUR TICKETS EARLY FOR THE HOLIDAY MOVIE EVENT OF THE YEAR WITH ADVANCE TICKETS FOR "CIRQUE DU SOLEIL: WORLDS AWAY" ON SALE NOW!
Tickets for Paramount's Pictures' 3D film "CIRQUE DU SOLEIL: WORLDS AWAY" are on sale now for select showtimes across the U.S. and Canada. The advance tickets can be purchased online or at participating box offices for special showings at 12:00 p.m. and 7:00 p.m. December 21st through December 24th. Beginning December 25th, "CIRQUE DU SOLEIL: WORLDS AWAY" will extend its theatrical engagement with regular showtimes in North America.
The film, which Variety has called "A bona fide high-wire act…delivering towering thrills," and The Hollywood Reporter has called a "3D spectacular", opened in Japan on November 9th and earned $1.5 million in its opening weekend, making it the #1 U.S. release for the weekend, following the film's opening of the Tokyo International Film Festival. It makes its North American theatrical debut in Montreal, the home town of Cirque Du Soleil's world famous productions, on December 7th.
ABOUT THE FILM:
From the big top to the big screen, visionary Academy Award®-winning filmmaker James Cameron and director Andrew Adamson ("Shrek," "The Chronicles of Narnia: The Lion, the Witch and the Wardrobe") invite you and your family on an all new 3D adventure: "CIRQUE DU SOLEIL: WORLDS AWAY."  A young couple who is separated must journey through the astonishing and dreamlike worlds of Cirque du Soleil to find each other as audiences experience the immersive 3D technology that will allow them to leap, soar, swim and dance with the performers.  Written and directed by Andrew Adamson and executive produced by James Cameron. The film was produced by Adamson, Aron Warner, Cirque's Martin Bolduc and Ed Jones and Cary Granat. Vince Pace oversaw the 3D stereo production aspect of the film.
"CIRQUE DU SOLEIL: WORLDS AWAY" opens in theaters everywhere December 21st, 2012, with showtimes at 12:00 p.m. and 7:00 p.m.  Additional showtimes beginning December 25th.
Trailer:


For additional information about the film, please visit:
About Paramount Pictures Corporation:
Paramount Pictures Corporation (PPC), a global producer and distributor of filmed entertainment, is a unit of Viacom (NASDAQ: VIA, VIAB), a leading content company with prominent and respected film, television and digital entertainment brands. Paramount controls a collection of some of the most powerful brands in filmed entertainment, including Paramount Pictures, Paramount Animation, Paramount Vantage, Paramount Classics, Insurge Pictures, MTV Films, and Nickelodeon Movies. PPC operations also include Paramount Famous Productions, Paramount Home Media Distribution, Paramount Pictures International, Paramount Licensing Inc., and Paramount Studio Group.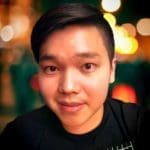 he/him • aapi • photographer • journalist • podcaster • geek • martial artist • foodie • social activist • gemini • gryffindor • dj • cinephile • gamer • traveler • intj