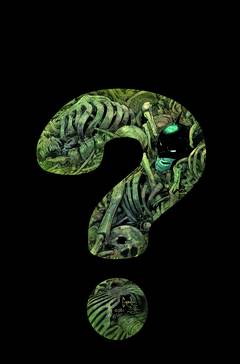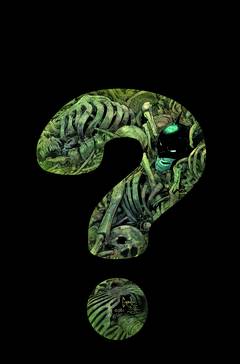 Diamond Comic Distributors has released their comic sales figures for March 2014 and the month's top sellers were headlined by two powerful DC properties. In its official press release, Diamond announced Batman #29 as "March 2014's best-selling comic book to specialty retailers," which should come as no surprise given the success of the book since the DC New 52 relaunch back in 2012. Batman #29 marked the end of Scott Snyder and Greg Capullo's second arc on their "Zero Year" opus, an issue that I personally thought was fantastic and well-deserving of the top of the sales charts. Superman Unchained #6, coincidentally also written by Snyder, came in second place followed by Forever Evil #6 and Sandman Overture #2, securing the top four spots for DC.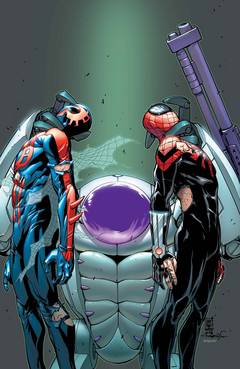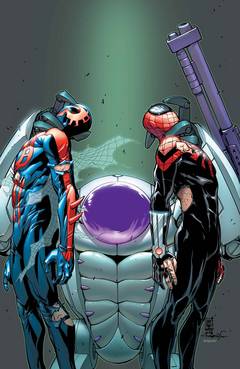 Despite a strong presence in the top five comic book sales chart, DC still fell behind Marvel in both dollar and unit shares for the month, with Marvel securing five books in the top ten spots to DC's four. Two issues of Superior Spider-Man (#s 29 and 30), as well as two brand-new number ones in Daredevil #1 and Silver Surfer #1 came in right behind DC's strong showing with Uncanny X-Men #19.NOW rounding out the top ten. Given the recent reports that the upcoming Amazing Spider-Man #1 has exceeded 500,000 preorders, it's likely that Marvel will be sitting pretty on the top of the sales chart come next month's figures.
Image Comics had a strong showing in the Graphic Novel and Trade Paperback sales chart as usual with four titles sitting in the top ten spots. Walking Dead Volume 20: All Out War took the top spot with Saga Volume 3 right behind it. Walking Dead has proved to be a profitable franchise for Image and with the show recently ending its fourth season, chances are the trade sales will continue to climb as more and more readers attempt to catch up before the fifth season begins.
Overall, comic sales were up 4.11% from last month with graphic novels having an even stronger showing at a 24% increase. Marvel is continuing to roll out new series and renumbered titles, so it will be interesting to see how the sales figures fluctuate in the coming months. DC's last-minute decision to push the end of its Forever Evil event back until May (along with any other tie-in book) will surely hurt sales in April, but perhaps the new weekly Batman: Eternal series will keep their presence as strong as it was in March. Below are a few of the sales charts provided by Diamond Comic Distributors:
TOP 10 COMIC BOOKS
| | | | | |
| --- | --- | --- | --- | --- |
| RANK | DESCRIPTION | PRICE | ITEM CODE | VENDOR |
| 1 | BATMAN #29 | $4.99 | JAN140290-M | DC |
| 2 | SUPERMAN UNCHAINED #6 | $3.99 | OCT130160-M | DC |
| 3 | FOREVER EVIL #6 | $3.99 | DEC130197-M | DC |
| 4 | SANDMAN OVERTURE #2 (MR) | $3.99 | DEC130330-M | DC |
| 5 | SUPERIOR SPIDER-MAN #29 | $3.99 | JAN140720-M | MAR |
| 6 | DAREDEVIL #1 | $3.99 | JAN140630-M | MAR |
| 7 | SUPERIOR SPIDER-MAN #30 | $3.99 | JAN140722 | MAR |
| 8 | SILVER SURFER #1 | $3.99 | JAN140650-M | MAR |
| 9 | THE WALKING DEAD #124 (MR) | $2.99 | JAN140624 | IMA |
| 10 | UNCANNY X-MEN #19.NOW | $3.99 | JAN140665-M | MAR |
TOP 10 GRAPHIC NOVELS & TRADE PAPERBACKS
| | | | | |
| --- | --- | --- | --- | --- |
| RANK | DESCRIPTION | PRICE | ITEM CODE | VENDOR |
| 1 | THE WALKING DEAD VOL. 20: ALL OUT WAR PART 1 TP (MR) | $14.99 | JAN140559 | IMA |
| 2 | SAGA VOLUME 3 TP (MR) | $14.99 | JAN140556 | IMA |
| 3 | NEMO: ROSES OF BERLIN HC (MR) | $14.95 | JAN141334 | TOP |
| 4 | AVATAR: THE LAST AIRBENDER VOL. 7: RIFT PART 1 TP | $10.99 | NOV130064 | DAR |
| 5 | CHEW VOLUME 8: FAMILY RECIPES TP (MR) | $12.99 | JAN140548 | IMA |
| 6 | JUSTICE LEAGUE: TRINITY WAR HC (N52) | $29.99 | NOV130226 | DC |
| 7 | HARLEY QUINN: WELCOME TO METROPOLIS TP | $19.99 | DEC130313 | DC |
| 8 | ADVENTURE TIME VOL. 3: SEEING RED OGN | $11.99 | JAN141027 | BOO |
| 9 | MARVEL MASTERWORKS: AMAZING SPIDER-MAN VOL. 1 TP | $24.99 | NOV082434 | MAR |
| 10 | STRAY BULLETS UBER ALLES EDITION TP (MR) | $59.99 | JAN140530 | IMA |
TOP COMIC BOOK PUBLISHERS
PUBLISHER

DOLLAR

SHARE

UNIT

SHARE

MARVEL COMICS

34.31%

38.17%

DC COMICS

25.94%

29.02%

IMAGE COMICS

11.38%

11.04%

DARK HORSE COMICS

6.19%

5.72%

IDW PUBLISHING

5.29%

4.51%

DYNAMITE ENTERTAINMENT

2.61%

2.56%

BOOM! STUDIOS

1.99%

1.84%

EAGLEMOSS PUBLICATIONS

1.59%

0.35%

AVATAR PRESS

1.14%

0.94%

RANDOM HOUSE

1.04%

0.26%

OTHER NON-TOP 10

8.53%

5.59%
NEW TITLES SHIPPED
PUBLISHER

COMICS SHIPPED

GRAPHIC NOVELS SHIPPED

MAGAZINES SHIPPED

TOTAL

SHIPPED

DC COMICS

84

28

1

113

MARVEL COMICS

75

34

0

109

IMAGE COMICS

54

13

0

67

IDW PUBLISHING

42

22

0

64

DARK HORSE COMICS

42

15

0

57

DYNAMITE ENTERTAINMENT

34

5

0

39

BOOM! STUDIOS

28

7

0

35

AVATAR PRESS

11

4

0

15

RANDOM HOUSE

0

15

0

15

EAGLEMOSS

0

0

12

12

OTHER

63

104

16

183