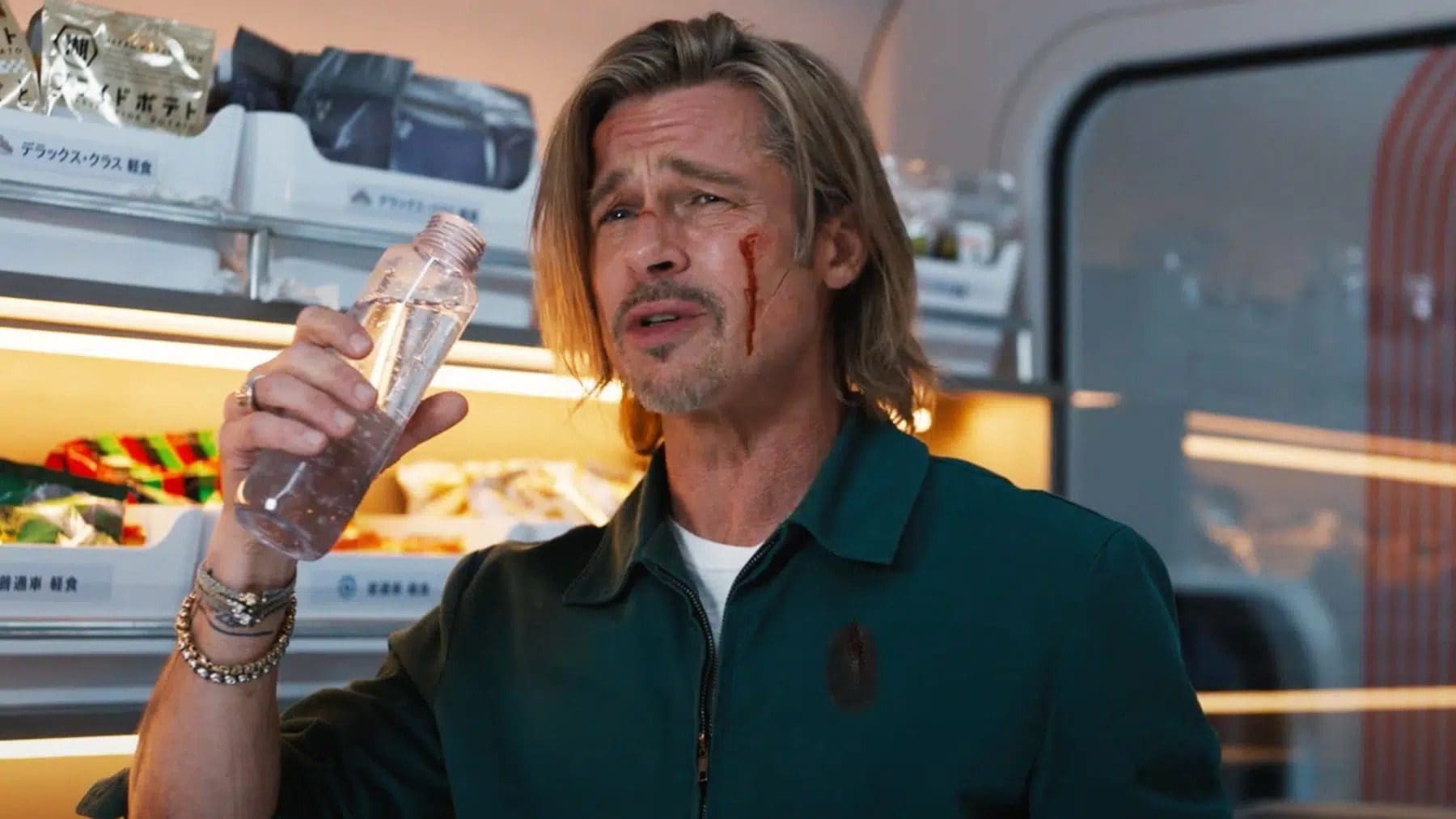 Comic book movies have been dominating the box office for years. Because of this, we don't get many new action films that aren't either about superheroes, or part of an existing franchise. With the release of Bullet Train this week, we finally have a new, fun, action movie that isn't a sequel and doesn't feature anyone in a cape. It's a little sloppy, but overall it's a fun time at the theater and a call back to the Quentin Tarantino and Guy Ritchie movies of old.
Bullet Train is based on a Japanese novel. While the creative team has certainly taken some liberties with the source material, the end result is still quite entertaining. David Leitch steps into the director's chair for Bullet Train. If that name sounds familiar, it's because he had a hand in the first John Wick movie, and directed Deadpool 2, Fast and Furious Presents: Hobbs and Shaw, and Atomic Blonde. He has a solid action resume, and it shows in Bullet Train.
The film follows Ladybug (Brad Pitt), a hitman that's having a bit of an existential crisis. He just took some time off, and his first job back is a simple snatch and grab on a Japanese bullet train. He's joined by a few other assassins, namely the not-so-twin-brother duo of Tangerine (Aaron Taylor-Johnson) and Lemon (Bryan Tyree Henry), The Wolf (Bad Bunny), The Prince (Joey King), The Hornet (Zazie Beetz), and more. It doesn't take long before absolute mayhem starts to commence.
Bullet Train is a film that offers nonstop action. There's plenty of character development, but it's well-placed during and between the fast, and oftentimes frantic, action sequences. If you're not paying attention, you may miss important plot details about why people are on the train, but by the end of the film, none of those things really matter.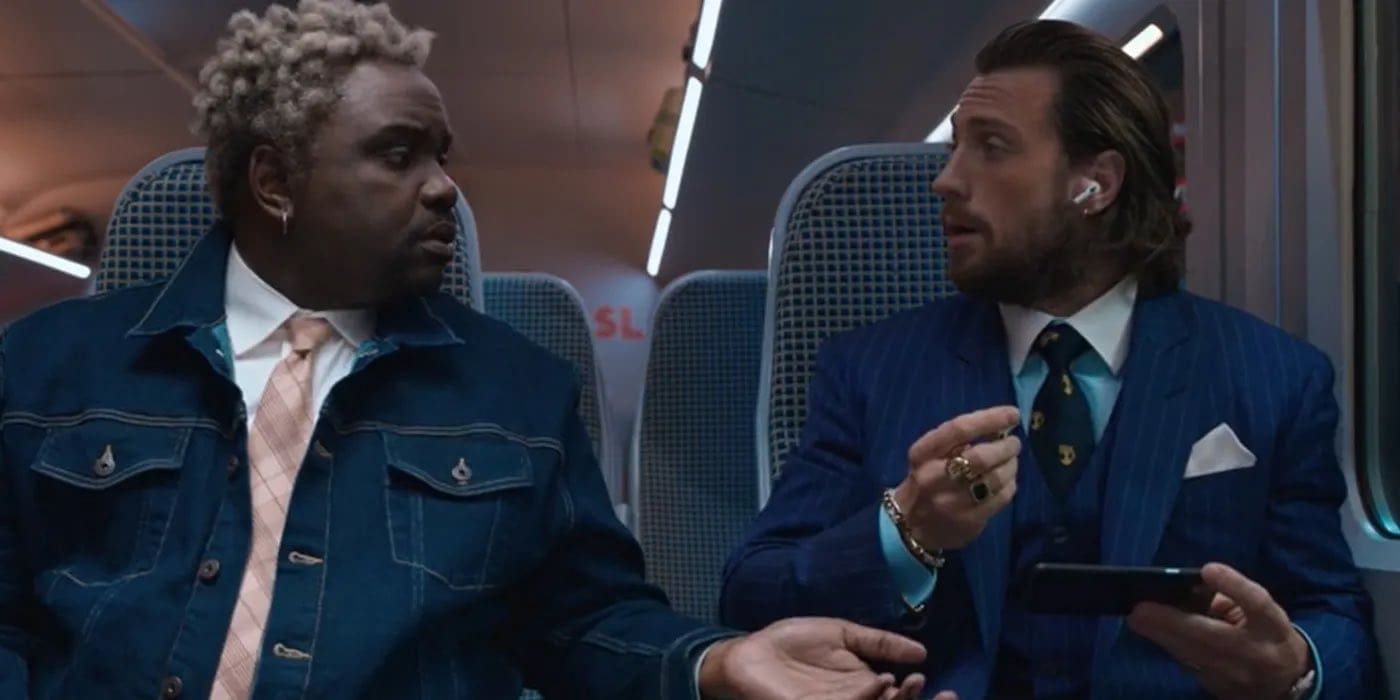 As a proper rated R film, there's a fair amount of modest gore and CG blood spilled throughout the two-hour runtime. The action sequences feel like they were pulled straight out of a Guy Ritchie film, while the intricate relationships and twisting plot harken back to Tarantino's best. Unfortunately, Zak Olkewicz, the writer for Bullet Train, doesn't seem to have the experience, or the talent to match these two titans, so the film feels a bit sloppy when it comes to the story and dialogue (something that plagues a good number of Sony films in recent times). It's not terrible by any means, but it certainly falls short of Tarantino and Ritchie, despite previously the favorable comparisons.
Luckily, the acting in Bullet Train is phenomenal across the board. Some characters have limited dialogue and screen time, such as The Hornet and The Son (Andrew Koji), but everyone in this movie is having a blast, and putting on a master class (or at least as close as you can get to one in an action movie). Seasoned veterans like Pitt really show off their chops, but it's Aaron Taylor-Johnson and Brian Tyree Henry that steal every scene they're in.
For anyone worried about Bad Bunny headlining Sony's El Muerto Spider-Man spin-off, while he didn't have a ton of dialogue in Bullet Train, his emotions and raw energy were still very much in play. If El Muerto is bad, which just about everyone outside of Sony is expecting, it likely won't be due to Bad Bunny's performance. Now if only the writers and director could step it up as well.
If you're looking for a fun action flick that benefits from turning your brain off, Bullet Train is a perfect fit. If you think too hard the plot starts to fall apart a bit, and there's a lot of plot convenience, but this isn't some interconnected cinematic universe, or deeply cultural drama. It's a slightly drunk John Wick on a high-speed train, and it works. Now punch up the writing and give us a sequel (or prequel).
About Bullet Train
Synopsis: Five assassins aboard a fast-moving bullet train find out their missions have something in common.
Director: David Leitch
Writer: Zak Olkewicz
Stars: Brad Pitt, Joey King, Aaron Taylor-Johnson, Brian Tyree Henry, Michael Shannon, Bad Bunny, Hiroyuki Sanada, Sandra Bullock
Rated: R
Runtime: 2 Hours, 6 Minutes
Releases: August 5th, 2022 (USA)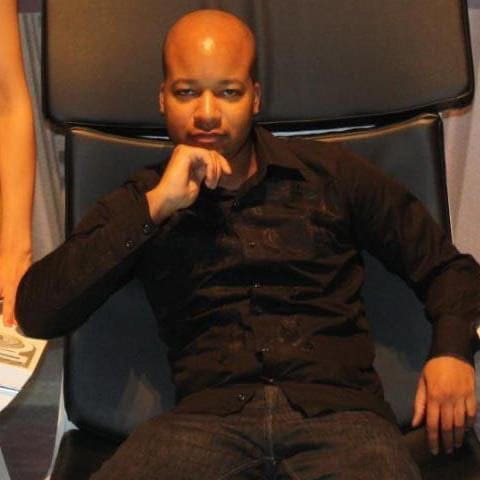 Bryan Dawson has been writing professionally since the age of 13. He started his career as a video game writer and has since worked for Random House, Prima Games, DirecTV, IGN, AOL, the British Government, and various other organizations. For GNN, Bryan taps into his passion for movies.