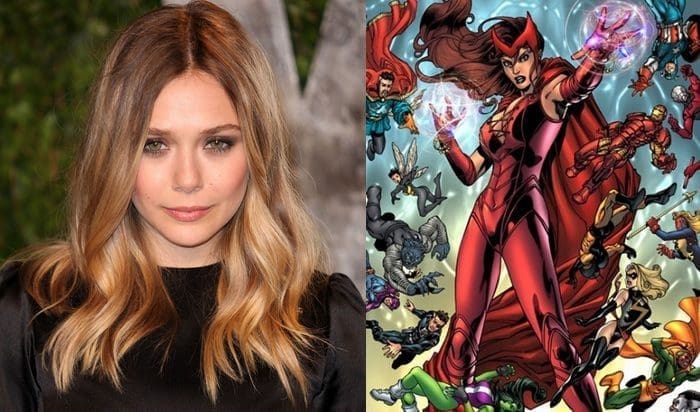 With Marvel's Agents of S.H.I.E.L.D
picking up more and more popularity these days, Samuel L. Jackson had an interview earlier in the week and confirmed Elizabeth Olsen will be playing the powerful Scarlet Witch aka Wanda Maximoff. In the interview, Samuel L. Jackson stated:
"I know we're shooting in London, that James Spader is Ultron and going to be the bad guy, and that we added Ms. [Elizabeth] Olsen [who will play the Scarlet Witch], but I don't know what she's doing, if she's on the inside or the outside. I haven't seen a script."
I personally think this is a great choice and now cannot wait to see this movie even more!