TEMPE, AZ – Filmstock Film Festival will be making their final stop of the year in Arizona this December. The festival will feature 12 award-winning films from the other stops in the Four Corners states, as well as a fresh new lineup of shorts content from AZ, the US and the world!
There will be three fun filled evenings where the public can discover new films, rising filmmakers, actors, challenges, and the opportunity to watch what very few get to see- truly independent and career-starting short films!
In addition, for the films debuting at the Arizona festival, audience members will have the opportunity to vote on the best film, and help be part of the process that advances four films into next year's festival to be seen in New Mexico, Colorado, and Utah!
Date: December 5th – 7th, 2013
Location: Tempe Pollack Cinemas (1835 E Elliot Rd., Tempe, AZ 85284)
About Filmstock
In 2009, Filmstock was founded to bring a voice to short filmmakers and to put their visions on the big screen. Over the years it has come to celebrate the beauty, the artistic freedom and the unique creativity found in the short film format, and has attracted a supportive community of filmmakers and audience members alike.
Now, in 2013, Filmstock will continue its mission by connecting filmmakers with audience members from the American Southwest, playing award-winning films in the four states of Arizona, New Mexico, Colorado and Utah!
Filmstock will act as its own festival circuit: four award winners from each Filmstock will move on to screen as a special engagements (not eligible for additional awards) in the next three consecutive states' Filmstock events. This offers the short filmmaker immediate exposure to a larger and more diverse audience while affording that filmmaker ample opportunity to make and build connections within the southwest region.
For More Information Visit: http://www.filmstockfilmfestival.com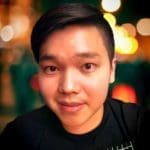 he/him • aapi • photographer • journalist • podcaster • geek • martial artist • foodie • social activist • gemini • gryffindor • dj • cinephile • gamer • traveler • intj