Seattle, WA – Seattle proves once again that it is a hotbed for comics writers and artists with the Jet City Comic Show returning for its third year. Jet City (www.jetcitycomicshow.com) will take place Saturday, September 22, 2012 at the Seattle Center Exhibition Hall in Seattle, WA.
"We're proud of the fan feedback that we received last year and feel we've put together an even better show this year," says co-founder James Taylor. "Jet City Comics Show is a fan friendly event, a chance for attendees to have fun, be entertained, browse through comics and discover some fantastic artists and writers."
Featured comic book guests will include Gabriel Hardman (artist: Secret Avengers), Chris Roberson (writer: iZombie and Cinderella) and Dave Roman (creator: Astronaut Academy: Zero Gravity). The show will feature a number of prominent local writers and artists, including:
Brom – World Renowned Fantasy Artist
Amy Brown – Fantasy & Fairy Artist
Matthew Clark – Ghost Rider, Spider-Man
Colleen Coover – Bandette, Gingerbread Girl
Emi Lenox – Emitown
Michel Gagné – Renowned Animator, Creator of Insanely Twisted Shadow Planet
Natalie Nourigat – Between Gears, My Boyfriend is a Monster: Wrapped Up in You
Paul Tobin – Bandette, Marvel Adventures
"Jet City Comic Con….It's about comics." says guest Matthew Clark. "The fans are great  I love these types of shows. I want to help this show out and I plan to be here every year if they'll have me. I have fun here and that's what makes it awesome"
In addition to all the great creators and merchandise available Jet City will be featuring two costume contests, the first of which is a Steampunk contest organized by SteamCon. The other will be a traditional superhero / scifi costume contest run by the D20 Girls Project who aim's to promote women in gaming and comics.
This the first 200 attendees will receive a free print by special guest and Secret Avengers artist Gabriel Hardman.
The show will also be working with local charitable organization Ronald McDonald House.
ABOUT THE EVENT:
Jet City Comics Show will take place on September 22, 2012 from 10 am to 6 pm at the Seattle Center Exhibition Hall, 299 Mercer St., Seattle, WA. For more information, contact organizers at info@jetcitycomicshow.com, or visitwww.jetcitycomicshow.com and click on "Contact Us."
Co-founder James Taylor, publisher of Rorschach Entertainment and an accomplished artist and inker, and co-founder Brian Meredith who is exhibits director, Emerald City ComiCon.
Tickets can be purchased online at Brown Paper Tickets (http://www.brownpapertickets.com/event/254245) or at any of the following retailers:
Arcane Comics
5809 15th Ave NW
Seattle, WA  98107
The Comic Stop (Lynnwood)
3333 18th St SW, Suite G
Lynnwood, WA 98037
The Comic Stop (Everett)
1402 SE Everett Mall Way #160
Everett, WA 98208
The Comic Stop (Redmond)
16444 NE 74th, Unit B-135
Redmond, WA 98052
The Comic Stop (U-District)
1307 NE 45th
Seattle, WA 98105
Everett Comics & Cards
2936 Colby Avenue
Everett, WA 98201
Fantasium Comics & Games
1500 South 336th Street
Suite 12A
Federal Way, WA 98003
Tickets cost $8 and the first 200 at the doors will receive a free print by special guest Gabriel Hardman.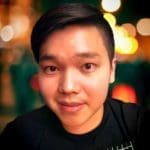 he/him • aapi • photographer • journalist • podcaster • geek • martial artist • foodie • social activist • gemini • gryffindor • dj • cinephile • gamer • traveler • intj