According to MovieWeb, this could be the teaser poster for Colin Trevorrow's "Jurassic Park IV," which is still two years away from hitting theaters, but supposedly this poster will be at this year's San Diego Comic-Con.
Check out the poster below and after the jump is a special note from the anonymous source about the teaser poster: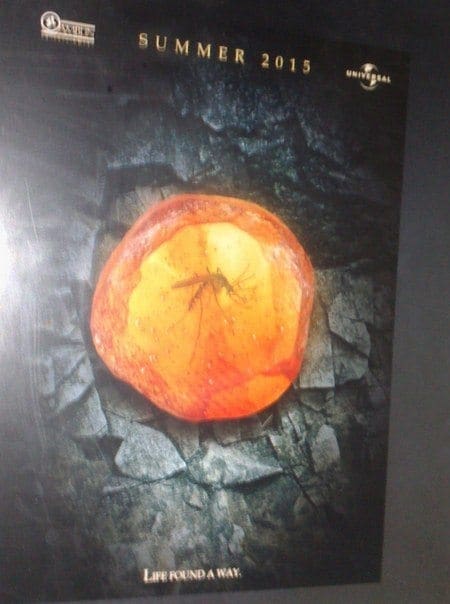 "A friend of mine works for Amblin Entertainment, and he told me that a teaser poster will be released soon for the 2015 blockbuster, Jurassic Park IV. I didn't believed him, so he just sent me a picture from the poster, without any comment. It seems valid, but I don't know for sure. I think it will come to light soon!"
via MovieWeb
So, what do think, real or fake? Regardless, I'm stoked for this film!
———————————————-
Chuckie is blogger for fine sites such as Geek News Network and Comic Book Therapy. Burrito enthusiast would be the best way to describe him. Follow Chuckie on twitter, @dweebofthedead.
[SlideDeck2 id=9269]